Companies trying to dominate in major industries are always searching for a new approach that will catch on nationwide.
Progressive and GEICO pioneered the direct online purchase of car insurance.
LegalZoom demystified legal documents and made them accessible to consumers.
And Redfin has made its mark as North America's leading discount real estate broker.
Redfin offers generous discounts for sellers and rebates for buyers, promising that clients who use their service will save thousands of dollars.
They usually deliver on that promise, but with a trade-off: you may have to give up some of the personal service that traditional brokers usually provide, in return for those savings.
Is the deal worth it? Or are there better options?
Let's find out.
What Is Redfin?
On the surface, Redfin is just like any other mainstream realtor. The company advises you on pricing, lists and markets your property, shows it to prospective buyers and their agents, communicates and negotiates on your behalf, and helps with the details all the way through closing.
Why is Redfin different? Primarily, it's their fees.
Real estate agents generally charge a "listing fee" that's 2½-3% of the selling price. It's called a listing fee, but it includes all of the basic services we just mentioned.
By contrast, Redfin charges a 1.5% listing fee – and that's lowered to 1% (in the form of a rebate) if you use a Redfin agent to buy your next home within 12 months of selling your current one.
That can add up to big savings.
[Chart:
Columns: Selling price, Standard listing fee @3%, Redfin listing fee @1.5%, Savings
Rows: $200,000, $500,000, $750,000, $1,000,000]
You may have noticed that chart didn't include houses listed at $100,000 – and that's because there's some fine print: Redfin's minimum listing fee is generally $2,000. That means their fee is really higher than 1.5% for homes that sell for less than about $135,000. And in some expensive markets, their minimum listing fee can be as high as $7,000.
One very important note: those numbers only account for the seller's fees. When you sell a home, you're responsible for paying the commission for the buyer's agent, too. That fee averages around 3%, no matter who your agent is.
So if you just look at the total amount you have to pay to sell your house, it costs you an average of 4.5% with Redfin, compared to 6% when using a traditional realtor.
This pricing model has worked extremely well for the company. Redfin is now America's largest discount broker, handling more than one percent of all existing home sales in the fourth quarter of 2020.
How can Redfin charge lower commissions?
As the old saying goes: "VOLUME, VOLUME, VOLUME!"
Unfortunately, high volume and low prices usually means there's a catch. We'll look at that next.
Bottom Line: Redfin is America's largest discount real estate broker. The company charges 1.5% of a home's selling price on most transactions; the 1% commissions promised in their ads only apply if you use Redfin to buy another house after selling your old one. Even so, the lower fees can mean substantial savings over the fees charged by traditional realtors.
Is Redfin as Good as a Traditional Realtor?
In many ways, yes. Redfin employs qualified agents, and handles just about all of the tasks required of a good realtor.
They help you set an asking price based on comparable market sales.
They list your home everywhere it should be listed, complete with professional photos and online virtual tours.
They communicate with buyers' agents and hold open houses.
They work with you to review offers and negotiate with buyers.
They handle the paperwork and help with the final closing.
So what's the "catch" that we mentioned? Quite simply, sellers may find it considerably more difficult to work with Redfin than with a traditional real estate agent.
Here's why.
Redfin is able to charge lower fees because it keeps its operating costs low. They do that in four ways that can have a big impact on client service.
Real estate agents are almost always paid by commission; the more your home sells for, the more they make. But Redfin agents are only paid a salary, so they may not be as motivated to maximize your selling price. Negotiating an extra $5,000 or $10,000 for your house won't earn them any extra money.
Because of the company's high sales volume, a single Redfin agent is often responsible for three times as many clients as traditional realtors. That obviously means that when things are busy, they can only give each client one-third the attention they might normally receive.
To compensate for the higher-than-normal client load, a Redfin agent usually doesn't handle all the sale's details. Instead, much of the work is delegated to a "sales team" with a number of members. That can make communication (for both you and the buyer's agent) even more difficult and frustrating than usual. Extra levels of bureaucracy may also cause extra delays in negotiating or closing the sale.
Extremely busy agents are also less-available agents. Sellers using Redfin commonly have much less personal contact with their agent; much of the communication that would usually occur via phone or email is instead handled through the Redfin online dashboard. That can be convenient if the sale is easy and straightforward, but it can make things annoying and difficult if the sale isn't going smoothly.
In today's connected world, some sellers may find this "hands-off" model easy and comfortable to work with.
But selling a house is one of life's most stressful experiences. In fact, a Zillow survey found that more than one-third of sellers said the process was so stressful it brought them to tears, and 20% said they ended up crying at least five times during the sales process.
People often count on their realtor to be their "anchor" when selling their home, particularly during the stressful sales process. Having to rely on multiple employees and an online portal may very well increase – and not lower – the stress. And that, along with the possibility of a salaried agent selling your house for a lower price, are the biggest "catches" associated with Redfin's lower commissions.
(How can you guarantee lower stress levels when selling a house? Many people do it by using a service like SellYourHome.com, which allows them to sell their home "as-is" for a competitive price – and get paid within 24 hours.)
Bottom Line: Redfin provides just about all of the services you'd expect from a full-service realtor. But the company often delivers a lower level of client service which can be difficult and frustrating and may even lead to a lower sales price.
Redfin's Add-On Services
Another way that Redfin earns revenue is by offering "add-on" services for extra fees.
Concierge Service
This sounds fancy, but it's just a service designed to make a home more saleable and (theoretically) increase its selling price.
Redfin provides concierge clients with three basic services:
A complete house cleaning.
Professional staging involves bringing in furniture and accessories that make a house look more attractive to buyers.
Recommendations on repairs or upgrades that could boost the home's selling price – and hiring contractors to do the work. Naturally, the cost of repairs and renovations is not included.
What does Redfin Concierge Service cost? The usual 1.5% seller's commission is increased to 2.5% to pay for the cleaning and staging. (Homes that are worth more than $1 million are eligible for Redfin's "Premier" service, which includes the concierge service at no cost above the 1.5% listing fee.)
Is Concierge Service worth the extra 1% commission? Probably not at most price points. For example, it would cost an extra $4,000 for a house selling for $400,000 – and it's likely that you can hire people to clean and stage your home for a lower price. For those selling million-dollar houses, however, getting those services for the standard 1.5% fee can be a good deal.
Redfin's In-House Services
Redfin earns extra profit by owning its own title company and mortgage brokerage. The company encourages clients to use those in-house services, which can supposedly make the complicated financing and closing processes easier and more convenient.
In truth, however, there's no guarantee that Redfin's "Title Forward" and "Redfin Mortgage" services will offer the best deals for those crucial home-buying functions. Only due diligence can tell you whether it's worth taking advantage of the company's extra services, or if you'll do better by finding your own title and mortgage companies.
RedfinNow
Redfin offers this service for those who need to sell their homes quickly or don't want to deal with the lengthy and frustrating sales process.
Through RedfinNow, the company pays cash for homes. The seller receives an offer in a few days, and after an inspection, the sale closes and the payout is delivered in 10-30 days. Many homes aren't eligible for the service, though. RedfinNow only operates in a few states, it's only available for some types of homes, and the houses must be in good condition.
Is selling through RedfinNow better than using Redfin's agents or traditional realtors? Some people may prefer the service's ease and convenience, but they'll probably get a lot less for their home than they would by putting it up for sale.
The company charges a service fee of 6-12% for a RedfinNow sale. Needless to say, that's substantially higher than the combined 4.5% seller's and buyer's commission you'd pay on a normal Redfin sale.
In other words, you'd be paying RedfinNow an extra fee of 1.5-7.5% to sell your home – for what will usually be a much lower sales price than you'd be able to get on the open market.
If you need to sell a home quickly, we think SellYourHome.com offers a better alternative than Redfin Now. More homes are eligible, they'll buy homes in any condition, they make an offer and close the deal in 24 hours, and there are no additional fees.
Bottom Line: Redfin makes money by up-selling additional services or offering other alternatives. The only one that seems to be worth investigating is the Premier Service that's offered for million-dollar homes, because the Concierge Service is included at no extra charge.
Buying a House with Redfin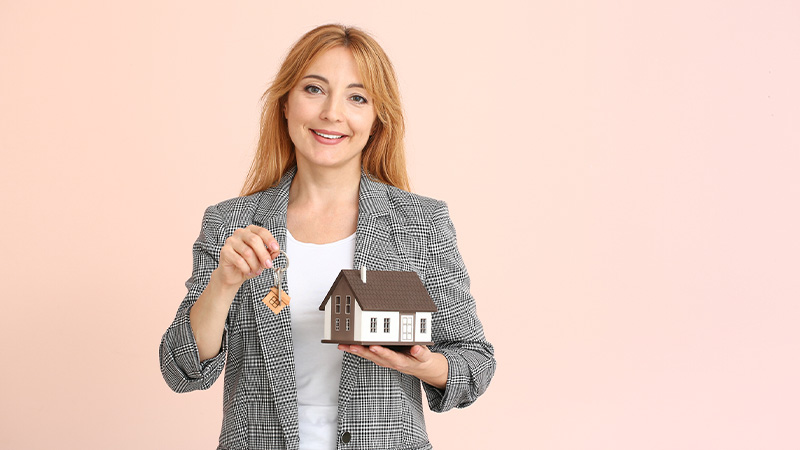 You can use Redfin as your agent when you're buying a house too, of course. Unfortunately, the company doesn't offer the same level of discounts.
We've already mentioned that after you've sold a house with Redfin, using them to buy another house (within 12 months) can save you an extra 0.5% on the fee you've already paid to sell the first one. It's returned to you as in the form of a rebate.
If you simply call a Redfin agent to purchase a home, though, there's no automatic discount on the commission you're charged (more accurately, the commission that the seller has to pay your agent). There is something called the "Redfin Rebate," which might save you about $1500 on expenses like closing costs – but only if you qualify for it.
How do you qualify? That's a very good question. You're only eligible in some cities, you're only eligible if Redfin's commissions on the sale total $6,500 or more, some types of purchases don't qualify, and the rebate can only be paid if it's in accordance with state regulations and the mortgage lender's policies. Good luck with that.
Bottom Line: Redfin can certainly help you buy a house, and if they've sold your last one for you, they'll refund some of the commission you've already paid. Their "rebate" policy for buyers, however, is so complicated and difficult to understand that it's really not a reason to choose Redfin as a buyer's agent.
Redfin: The Summary
Redfin's commission savings can be an attractive deal for those with homes in good condition and located in desirable neighborhoods. It's still worth shopping around, however, since some traditional brokers may be willing to lower their fees or throw in extra services (like cleaning or staging) in order to compete with Redfin.
It's also important to note that the Redfin ads promising 1% listing fees aren't being completely honest. That number only applies if you then buy another home using a Redfin agent. Otherwise, their listing fee is 1.5%, with a minimum fee of $2,000 to $7,000 depending on where you live.
Redfin FAQ
Q: How does Redfin compare with traditional realtors?
A: On the surface, they provide basically the same services for a lower listing fee: 1.5% for Redfin, compared with an average of 2.5-3% for most real estate agents. However, the level of client service is usually lower.
Redfin agents juggle a lot more clients than other realtors, so sellers may have to use an online portal or deal with other company employees, rather than dealing directly with their "lead agent" on a regular basis. That can lead to a more frustrating sale process.
Q: Does Redfin list my house with MLS and the other important listing websites? Do they hold open houses and put virtual tours of my house online?
A: Yes.
Q: Can Redfin sell my house for the same price as a traditional realtor?
A: In many cases, yes. Generally speaking, Redfin agents are qualified and know what they're doing. They work on salary, though, so they may not be as motivated to squeeze every last dollar out of a sale as would a realtor who earns a higher commission for a higher sales price.
Q: Should I buy a house through Redfin?
A: Redfin doesn't offer any special advantages to buyers, other than a "rebate" that's difficult to explain and not available to most buyers. The only incentive to use Redfin to purchase a home comes if you've already sold a house through the company in the last year, in which case they'll return 0.5% percent of the listing fee you're already paid.
Q: Does Redfin have positive or negative reviews from sellers who've used them?
A: Redfin reviews are mixed. Some sellers liked saving money on commissions, while many others found that the savings were small, or not worth the lack of personal contact and assistance they received from their agent.
Q: Is Redfin the best discount real estate broker?
A: It's the largest and it may be the most trustworthy. It does have competitors that offer lower listing fees, though, and full-service realtors may be motivated to offer competitive rates.