It can be really annoying.
You chose your doctor or lawyer because of their qualifications and credentials. Everything went find during your initial visit. Now, every time you try to reach them, their assistant calls you back. Sure, she's very professional, and a very nice person. But you didn't choose her. You chose the doctor or lawyer, and now it's almost impossible to get them on the phone.
The same thing can happen when you choose a realtor to sell your house. The agent visits your home, you agree to work together, you sign the paperwork – and then you keep getting return calls from someone called a transaction coordinator, not the realtor.
What's going on?
Truthfully, many agents and brokers use transaction coordinators to handle most of the nuts and bolts of a home sale. Also truthfully, the coordinators may be even better at the complicated paperwork and legalese than the real estate agents.
Here's one more bit of truth: if you're trying to sell your house on your own, hiring a transaction coordinator could be the smartest thing you could do.
Let's sort all of this out.
What Does a Transaction Coordinator Do?
In essence, a transaction coordinator – if you or your realtor uses one – does most of the behind-the-scenes work involved in a real estate transaction.
A transaction coordinator isn't a secretary or an intern. Most have previous backgrounds as realtors or brokers, and most states require special certification for the job. To be truthful one more time, you shouldn't be offended if a transaction coordinator is working on your sale. The coordinator is probably more skilled than your agent at handling the details and paperwork.
What types of details do they typically take care of? Some or all of the following:
Scheduling property tours and open houses, managing the details, and notifying the seller
Overseeing and managing the document flow through listing, negotiations, escrow and closing
Opening and managing escrow
Scheduling property inspections and negotiating necessary repairs
Monitoring contingency periods and notifying all parties of deadlines or contingency removals
Overseeing all required documentation and ensuring it is completed and submitted
Coordinating the closing
Overseeing communication between all parties through the entire process
It's not difficult to see how invaluable a competent transaction coordinator can be. They're often the person who makes sure a complicated real estate transaction proceeds smoothly, without being derailed at any step during the process.
We already know the question that's on your mind: "Isn't that what my realtor is supposed to do?"
Bottom Line: A transaction coordinator, when one is used, is responsible for most of the detail work that's necessary during a real estate transaction. They're certified professionals who handle scheduling, paperwork, and many of the other "smaller tasks" that are required for a purchase and sale to be successfully completed.
Why Would a Realtor Use a Transaction Coordinator?
When you're selling a home through a real estate brokerage or agency, your realtor is the point person you deal with. They tour your home, go through comparable sales and help you set a selling price. They make recommendations on everything from preparing your home for sale, to the wording of your MLS listing. They notify you when offers arrive, and recommend what you should do with them. And they'll be with you at the closing.
But your house isn't the only home they're selling. They have other clients, too, and they're providing the same services to every homeowner they're working with. They're probably also working with buyers, taking them on tours and counseling them on their home purchase.
We obviously don't have to tell you that there are only so many hours in the day – and a busy realtor can easily fill their days doing client service. In order to give each listing the attention it deserves, many agents need someone else to help them. Otherwise, crucial details would fall through the cracks, and sales could be derailed or even fall through completely.
So here's the question: would you rather that your realtor asks secretaries and assistants – or a certified, experienced transaction coordinator – to help with the extra work?
The answer is obvious. Real estate agents depend on a transaction coordinator to manage all of the tricky scheduling and paperwork, in order to provide clients with a seamless and successful home sale.
Not all realtors use a transaction coordinator, of course. If they have enough time to do the work, they'd prefer to do it themselves. That way, they wouldn't have to pay part of their commission to a coordinator. But a successful realtor is usually a busy realtor, and hiring transaction coordinators helps their business prosper and grow.
We mentioned earlier that homeowners might benefit from hiring their own transaction coordinator. How would that work?
Bottom Line: Successful realtors have a lot on their plate, and handling all of the many small details involved in a real estate transaction can eat up the time they need to meet with clients and form new relationships. When they hire a transaction coordinator to deal with appointments, paperwork and deadlines, they're freed up to meet with clients and grow their business.
Do You Need a Transaction Coordinator?
Not if you have a reputable realtor handling the sale of your house. Your agent will either have a coordinator to deal with all of the details, or will take care of everything themselves.
However, for people who are trying to sell their own home through a FSBO ("For Sale By Owner"), a transaction coordinator can be a godsend.
Most people who decide to try a FSBO aren't experienced real estate professionals. They're simply homeowners who want to avoid paying a seller's agent commission. (They'll still be responsible for paying the buyer's agent, because of long-standing industry tradition.)
It's certainly possible for "novices" to sell their own homes, but there's a lot of complicated and often confusing work. There are a million little details to understand and keep track of, mountains of paperwork, and legal requirements. Anyone trying to juggle a job, a family life – and the sale of a home – could easily find it overwhelming to manage a FSBO.
That's when a transaction coordinator can come to the rescue. They understand the step-by-step selling process, they know what should be in a sales contract (and what should not be in one), they know the legal requirements and potential pitfalls, and they're experienced at communicating with a buyer's agent while monitoring the deal from start through closing. Many are also willing to interface with mortgage companies, home inspectors, appraisers, repair contractors and other professionals on your behalf. Some will even attend the closing with you.
A few of the trickiest details a FSBO seller will face are writing the required legal disclosures, and reviewing purchase offers and the closing and tax documents. A transaction coordinator can walk the seller through all of that lengthy paperwork, and make sure everything's in order.
There are an infinite number of details that must be addressed properly during a home sale, and any one of them that's mishandled could cause a transaction to crash and burn. Inexperienced FSBO sellers would be smart to at least look into hiring a transaction coordinator to take a lot of the work off their hands – and keep the process and potential sale on track.
Bottom Line: Those who are trying to sell their home without a realtor would be well-served by hiring a transaction coordinator to assist them with their FSBO sale. The coordinator will make sure all deadlines and legal requirements are met, while ensuring that the sales process moves smoothly without hitting any potholes.
How Much Does a Transaction Coordinator Cost?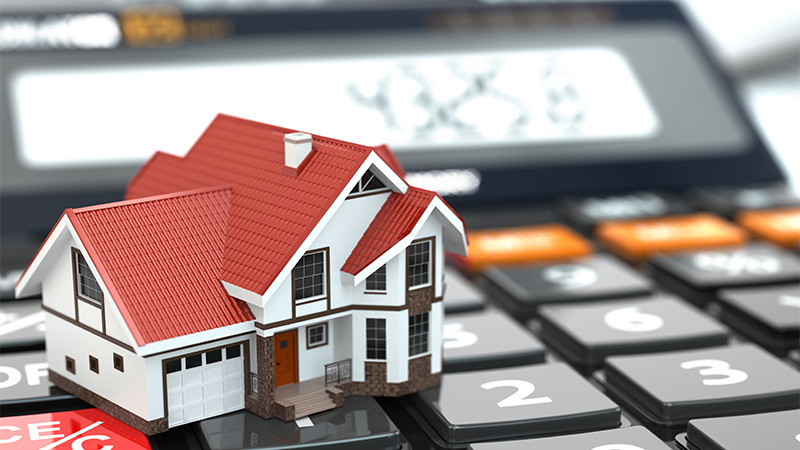 Transaction coordinators are usually paid, as you might expect, by the transaction.
Generally speaking, it will cost between $350 and $500 to hire a coordinator for your home sale. The prevailing price varies in different regions of the country. That price is for the standard monitoring, communication and paperwork duties they provide; you may have to pay more for additional services. Expect to pay around $75 per hour for that extra support.
If you speak with a few transaction coordinators and find that the hourly fees they'd charge for the work you have in mind will add up quickly, you may want to rethink your decision to try a FSBO sale. For less-expensive homes, it might make more financial sense to use a realtor – and let them pay the coordinator.
Bottom Line: Transaction coordinators' standard fees average around $400, but they may charge an hourly rate for additional responsibilities. Be sure to clarify what they'll do and how much they'll charge before hiring one.
How Do You Find A Transaction Coordinator?
The vast majority of transaction coordinators are independent contractors, and many can be found with a Google search. Just look for "transaction coordinator in (my city)" and their listings should pop up. Needless to say, be sure to interview them and ask for references before hiring one blind.
If you know a real estate broker or agent, you might ask them for the name of a good coordinator, although that might be tricky if you're going the FSBO route. A better bet is to ask another professional who you're dealing with, like your mortgage broker, for referrals.
Another suggestion: check out the website for the National Association of Real Estate Support Professionals. There's a good chance you'll find a listing of coordinators, or companies that provide that service, in your area.
Bottom Line: There are several ways to search for a transaction coordinator. Perhaps the best approach is to ask a real estate professional like your mortgage broker for a referral.
How Do You Become a Transaction Coordinator?
Being a transaction coordinator sounds like such a cool job that you'd like to get into the field? Before going any further, be aware that it's not extremely lucrative. The average coordinator earns about $35,000 per year.
Even so, it can be a good fit for people who like to set their own hours or work from home, as long as they have the right knowledge and experience. That's why many transaction coordinators have previous backgrounds as real estate agents; they can use their skills to do a job that doesn't require them to be out in the field meeting with clients day and night.
This is a position that requires you to be responsible, detail-oriented, organized, and experienced at working in scheduling and clerical-style software. Some realtors who hire transaction coordinators also require experience handling money, because establishing and managing escrow accounts are usually the coordinator's responsibility.
Since most states require coordinators to be certified, those without a lot of prior experience can take real estate transaction management courses, either in person or online. Another route might be speaking with the person who runs one of the real estate brokerages in your area. They should be able to point you in the right direction. They can also give you a feel for whether transaction coordinators in your area must also be licensed agents.
One final suggestion: many metropolitan areas are home to companies that provide transaction coordination services. They should be able to provide guidance on the type of people they hire, and how to gain the necessary qualifications and experience.
Bottom Line: There's no college major in transaction coordination. You can either find in-person or online courses that teach what you need to become certified – or use the types of skills you'll need to do the job, by finding people who can guide you in the proper direction.
What Is a Transaction Coordinator: FAQ
Q: Should I ask a realtor if they use a transaction coordinator, before I hire them?
A: You can if you feel the need, but it's really not necessary. If you feel comfortable with a real estate agent, you can feel comfortable that they'll only be using a qualified coordinator to help them with your transaction. After all, it's in their best interest to hire someone good; if the sale falls through, the realtor stands to lose a big commission.
Q: If I keep calling my agent but the transaction coordinator keeps calling me back instead, should I be concerned?
A: It depends on why you're calling. Questions about scheduling, paperwork and other details are best addressed to the coordinator, since they handle those issues and probably have better information than the realtor does. If you're calling with more substantial questions, like whether it's time to consider dropping the selling price, your agent should be returning those calls.
Q: What questions should I be asking transaction coordinators during interviews, before hiring one for my FSBO?
A: Ask about their experience, get a full understanding of what tasks they'll perform for you, and try to get a feel for the depth of their understanding of contracts and documents. Most important of all, ask for references – and be to check all of those references to make sure their previous clients were satisfied. Also make sure you're on the same page as far as what they'll be charging, and how "available" they'll be during the process.