In almost every industry, the big guys are pushing the little guys out of business.
That's a shame for the mom-and-pop stores that used to populate thriving Main Streets in every city and town, and for all the folks who run small, family-owned businesses.
Generally speaking, it's also had a huge, negative effect on customer service. Instead of being able to call a local merchant to resolve an issue, you're often left sitting on hold forever, waiting to talk to an outsourced customer service rep somewhere in Asia.
Huge companies continue to thrive though, since they generally offer convenient one-stop shopping and lower prices.
The story's a little different in the real estate industry, though.
Enormous real estate companies do control the bulk of home sales and purchases in America, but that shouldn't make much difference to someone who's buying or selling a house. In fact, you may not even realize that you're dealing with a real estate Goliath when you choose a realtor.
Let's take a brief look at the pros and cons of using one of those big firms. After that, we'll profile the biggest real estate companies in America.
Should You Use a Big or Small Real Estate Company?
No matter who your realtor is, you'll pay them a 2½-3% commission for selling your house (unless you're using a discount broker, of course). You'll also pay the buyer's agent commission.
Once those commissions are paid at closing, you'll obviously have no idea what happens to the money. Most agents have to share their commission with their local brokerage they work for. There are more fingers in the pie if they work for a large company like Coldwell Banker, with a portion of the commission often forwarded to the "home office."
But the divvying up of commissions has no bearing on the sale of a home – and doesn't affect the clients.
What does affect clients? The level of service they receive and the level of trust they have in their realtor.
Needless to say, every seller and buyer wants to feel like they're their agent's "only client." A realtor's responsiveness and attention to detail not only makes the client feel more comfortable, but can play a major role in a transaction's success.
Big and small real estate companies can each provide that benefit, but there are no guarantees. A small, local realtor may have fewer clients to juggle, meaning they have more time to devote to each one. On the other hand, a smaller company may have a small support staff, meaning the agent won't have as much "free" time to babysit the client.
It can work the other way, too. A huge brokerage will have plenty of people to pick up the slack and deal with the details of every purchase and sale. But they may have so many clients that agents must juggle a huge number of accounts, and can't devote a lot of time to each one.
So there's no obvious advantage either way. Let's move on.
A small agency that's been serving a community for decades has undoubtedly built a strong reservoir of trust. In fact, sellers, buyers and agents may know each other on a personal level. However, realtors who work for big companies aren't like entertainers or members of the military; they don't move around a lot. It's just as likely that RE/MAX agents are well-known and trusted in the community, even though they work for a huge firm.
There are really only two circumstances when the difference between big companies and locally-based realtors can come into play.
One is when you're new to a city or town, and don't know anyone there. There can be an additional level of comfort when cold-calling Keller Williams or Century 21, instead of Anytown Realty or Joe's Home Sales.
The other is when you're selling your home and moving somewhere unfamiliar. In that case, a big company realtor who's helping you sell your house can refer you an affiliated agent in your new community. The "umbrella" of a large real estate firm may make you feel more secure that your needs will be taken care of during the sale and the subsequent purchase.
If it seems that it doesn't really matter whether you use a big or small real estate company, then we've made our point. What's most important, when selecting a realtor, is using a reputable, reliable agency – no matter its size – and working with a qualified, knowledgeable agent with whom you feel comfortable.
Best of all: ask friends and family for recommendations, and interview several realtors before choosing one. Not only will you be able to hire "the right" agent, but the input and information you receive from all of the realtors you speak with will be invaluable.
Bottom Line: Large real estate companies and smaller firms, as long as they're reputable and reliable, can each do a good job selling your home or helping you purchase one. What's more important is finding a knowledgeable realtor who you trust – no matter who they work for.
America's Biggest Real Estate Companies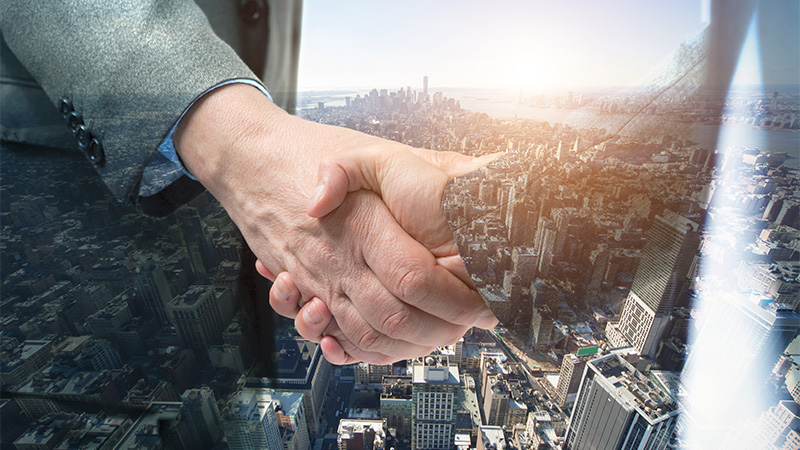 There are several ways these rankings could have been organized.
One was to rank parent companies by their sales volumes. If we had done that, a company you've probably never heard of – Realogy – would have topped the list. That's because Realogy now owns many of the biggest brands in the industry: Coldwell Banker, Century 21, Sotheby's, Better Homes and Gardens, Corcoran and ERA Real Estate. Combined, those brands brought in $504 billion in sales volume during the most recent year those numbers were compiled by the industry consulting firm T3. Keller Williams was in second place, at $336 billion, and RE/MAX was a distant third at $269 billion.
It made more sense to us, though, to rank the brands rather than the parent companies. After all, if you're a home buyer or seller who equates size with reliability or trustworthiness, you won't be calling Realogy's corporate headquarters looking for an agent. You'll be calling your local Coldwell Banker or Sotheby's office.
Here we go.
1. Keller Williams Realty
Headquartered in Austin, Keller Williams is a franchise operation that says it has the most real estate agents in America. It has more than 150,000 agents working out of some 800 offices across the country (and nearly 200,000 agents worldwide). It also claims to close the most transactions per year (1.2+ million). The last industry tally shows that Keller Williams' sales volume was $322 billion, but the company says it most recently went over $400 billion when Canadian sales are added in.
Local Keller Williams operations pay franchise fees to the company, but commissions are split between the local brokerage and its realtors. (Each franchisee pays annual royalties, however; that's the way all real estate franchises work.) The commission split is high, in favor of agents; 70 percent to the realtor and 30% to the brokerage – and once an agent hits certain benchmarks, they keep all of their commissions. That's a major reason why there are so many agents associated with Keller Williams offices around the country.
2. RE/MAX
If you've ever wondered, the company's name is short for Real Estate Maximums. With that trivia out of the way, let's look at the numbers for this real estate firm that was founded in Denver in 1973 and now operates in 90 countries.
RE/MAX is another franchise operation, meaning each local office is owned and operated by franchisees, not by RE/MAX. Every one of these real estate companies has statistics to cite; RE/MAX claims that it's #1 in the number of global home sales it closes, and that it it's #1 in brand awareness in the U.S. and Canada. The latest available numbers show that the company did $269 billion in sales through more than 125,000 agents. And Entrepreneur magazine's Franchise 500 ranks RE/MAX as the #1 real estate franchise.
3. Coldwell Banker
No, the name has nothing to do with banks. This company was founded just after the turn of the 20th century in San Francisco, by two men with the definitely old-timey names of Colbert Caldwell and Benjamin Banker. It's been sold several times in the last 40 years, first to Sears and most recently to the real estate giant Realogy.
Coldwell Banker is now headquartered in New Jersey, and is a franchise operation with some 3,000 offices operating in nearly 50 countries and territories. It also has a Global Luxury division that specializes in upscale properties. The company claims bragging rights in that area, saying it conducts more $1+ million transactions than any of its competitors. The last published annual sales volume for Coldwell Banker was $240 billion.
4. Century 21
If RE/MAX is #1 in brand awareness, Century 21 must be a close second. (Both companies actually claim the brand awareness title.) Century 21 has been around for 50 years, since its founding in Southern California, and now has 14,000 franchises in 86 countries and territories. It's also recently won a J.D. Power award for highest satisfaction levels among clients. (Yes, J.D. Power gives those awards to companies other than car manufacturers.)
Century 21, now another major brand owned by Realogy (it was acquired in 2006), has annual sales volume of $134 billion according to the last available data. In an effort to revitalize the company, Century 21 launched an internal "Relentless" campaign a few years ago, focusing on leaner and more committed operations.
5. Berkshire Hathaway HomeServices
This company, also known as HomeServices of America, is owned by famed investor Warren Buffett and is yet another real estate franchise operation. The company's origins date to the late 1990s, but its growth has more recently been fueled by the acquisition of various regional brokerages, many of them previously affiliated with Prudential. It has also begun operating internationally in recent years. Many of Berkshire Hathaway's real estate operations are conducted under other brand names.
In addition to brokerage services, the company provides a number of real estate industry services including mortgage loans, insurance and home warranties. That makes it somewhat difficult to break out annual sales volume for Berkshire Hathaway HomeServices' broker services, but the latest available figures show that it's around $115 billion per year.
Other Top Real Estate Companies
Sotheby's International Realty (owned by Realogy): $102 billion in sales volume
Compass Realty: $97.5 billion in sales volume