You start to feel the butterflies in your stomach as soon as you make the decision.
You're going to sell your house.
Sure, it will be stressful to leave the place you've called home for so long. It will be stressful to look for a new house, to plan the move, to settle in somewhere unfamiliar.
But those aren't the major concerns.
Here's what's causing the butterflies: what if no one is willing to pay what you think your home is worth? Or – even worse – what if you can't sell the house at all?
It's understandable to be worried. The payout you receive for your home may be the single biggest amount of cash you'll receive in your lifetime.
Calm down. Selling your house, and maximizing the price you get for it, is largely in your own hands.
Here are eight tips to sell your home that will calm those butterflies – and get the job done.
1. You Make Your First Impression Long Before the Buyer Steps Inside
Put yourself in a potential buyer's shoes for a moment.
You pull up to a house that sounded interesting. You step out of the car. And the first thing you see is a house with broken downspouts, a lawn with lots of bare spots, overgrown bushes and trees, "junk" littering the property, dirty windows, and spider webs on the railings.
Do you bother touring the house? Or are you more likely to think: "If this is the way they maintain their home, I don't even want to see what it looks like inside."
It takes a lot less time and money to rehab your landscaping than it does to fix up your home's interior. So let's start by boosting your "curb appeal."
Trim all shrubs, hedges and trees.
Make sure gutters and downspouts are in good shape.
In summer, make sure the lawn is mowed (and any problem areas are reseeded or re-sodded).
In winter, make sure all driveways and walkways are shoveled and clear.
Plant flowers that will flourish during the season (or in winter, lay down mulch).
Clean the windows, sweep away spider webs and clear unsightly vines.
Repaint the house (or repair the siding) if necessary; if it's not necessary, think about repainting at least the front door and garage doors. Check the state of the mailbox, too.
Replace any broken lighting fixtures or bulbs, and make sure they all work properly.
De-clutter (you'll hear that word again) the lawn, and arrange outdoor furniture to look attractive.
If you pay regular attention to outdoor maintenance, that shouldn't be more than a day or two's worth of work. If you've let things slide, or you don't have time to take care of the issues, call a handyman (for small problems) or a landscaping company (for bigger ones). It'll be worth it.
2. Be Smart With Upgrades
Let's go inside.
If you have major appliances or systems (like the stovetop or the HVAC) that don't work properly, you'll obviously need to have them repaired or replaced. Otherwise, those stomach butterflies may quickly turn into acute pain; few people will buy a home that needs major repairs, unless they're looking for a bargain.
But don't go upgrade-crazy. You may have been meaning to replace the carpet in the kids' bedroom for years. But worn carpet, unless it's in an important part of the house and in really bad shape, won't get in the way of a sale – and replacing it won't bring a higher selling price. In fact, potential buyers may not care. They may plan to rip up the carpet and replace it with a hardwood floor instead.
Instead, stick to upgrades that will help convince buyers to grab your home before someone else does. That work starts in the kitchen.
Veteran realtors will tell you that one of the first places potential buyers focus on is the kitchen. A dated kitchen sets the tone for the rest of the tour, and it's something that many people will keep coming back to even after they've seen all of a home's benefits.
Here's the good news: statistics show that money invested in a kitchen upgrade comes right back when a house is sold.
HGTV says a "minor" upgrade (cabinet re-facing, wall oven and cooktop, laminate countertops, sink and fixtures flooring, recessed lighting) will cost about $15,000 – with 98.5% of that amount returned through an increased selling price. That's preferable to a $44,000 "major" kitchen remodel (changing the layout), which returns only 91% of its cost.
You get virtually all of your money back, while getting potential buyers excited about signing on the dotted line? That's a smart upgrade.
If you're curious, here are other smart upgrades for sellers, according to HGTV: a minor bathroom remodel (costs $10,500, returns 102% of the investment), normal landscaping (costs $3,500, returns 100%), and exterior improvements like vinyl siding, painting and updated entry (costs vary, returns 95.5%).
Extremely small and inexpensive repairs and upgrades can help, too. Replace old, faded or damaged light switches, outlets and faceplates. Swap out old-fashioned cabinet handles and hardware for clean, modern versions. Fix loose tiles. Every little bit helps.
3. It Won't Be Your House Soon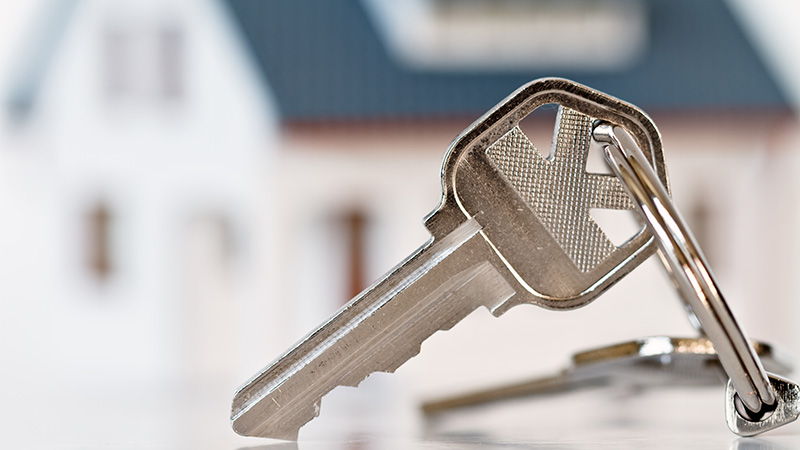 It goes without saying that you need to clean up your house before trying to sell it. That may simply mean picking up the clothes on the kids' bedroom floors, taking appointment reminders off the refrigerator door, putting the soap and toothpaste back where they belong, and wiping fingerprints off the bathroom mirrors. Or you may need to do a full "de-clutter," making the home look spic-and-span. Painting the interior and cleaning the carpets is also a good idea.
But there's something else to consider.
You've had many happy moments in your home, and they're probably reflected by the pictures, photos and knick-knacks you have on display.
Those memories won't mean anything to potential buyers. They don't want to think about living in your house, they want to imagine living in their house. And that will be more difficult if they see pictures of your kids, and souvenirs from that trip to the Caribbean, everywhere they look.
Pack up your personal photos, memorabilia and other "non-generic" décor items. A clean, ready-to-move-in décor will serve you well when potential buyers start touring the home.
Speaking of which…
4. Staging Isn't Just For Painters
If you will have moved out before the house goes on the market, or you can manage to live in an unfamiliar environment, staging your home properly can really help sell it. And when we say "staging," we're not referring to those huge platforms that workers use to reach high ceilings.
We've already mentioned that possible buyers try to imagine living in a house as they tour it. And an unusual furniture layout or odd wall hangings can get in the way.
"Staging" your home means showing it in the best possible light. It includes rearranging the furniture to maximize open space, adding soft furnishings like brightly-colored pillows and tablecloths, hanging attractive but neutral artwork and mirrors, and adding generic touches like candles and vases. Essentially, the goal is to make a house look like it belongs on the cover of a magazine – even if the magazine would be "Ideal Homes Under $200,000."
You might be able to pull that off yourself. More likely, you'll need the services of a professional home stager. They often charge thousands of dollars, since they'll be bringing in the furniture (on loan, they take it back afterward) and other items. Here's the good news, though: staging doesn't only pay for itself. The National Association of Realtors reports that buyers increased their offer between one and five percent on a home that was staged well. That means you should make thousands more than you'd lay out.
Where do you find a staging company? Glad you asked.
5. Fully Utilize Your Realtor's Expertise
Obviously, we're assuming that you're using a real estate agent for your home sale. That's a fair assumption, since more than 90% of sellers use an agent. But if you're going to try to sell on your own, remember this: there's nothing illegal about consulting realtors, picking their brain, and then deciding to try a FSBO (For Sale By Owner).
Let's move on.
People feel very protective of their home, but that often leads to some very bad decisions when it's time to sell.
For example, they may have a firm idea of what their house is worth after looking at real estate listings, or after talking to neighbors or friends who've recently bought or sold property. They may think they have an eye for design, and they're able to stage their home just as well as expensive professionals. They may think they can write the perfect description for their MLS listing. Or if they do some negotiating as part of their job, they may figure they can "win" a simple real estate negotiation.
Guess what? Successful realtors are successful because they're good at their jobs. An agent will certainly accede to the wishes of their client, but it's a mistake for sellers who have limited or no real estate experience to think that they "know better" than a realtor who's been pricing homes, arranging staging and negotiating sales for years.
That doesn't mean you should simply do whatever your listing agent tells you. It does mean that you should make full use of their expertise.
Pricing a home properly depends on the ability to understand and evaluate comparable recent sales, and a deep knowledge of the real estate market's ups-and-downs over the last 90 days. That's second nature to a good real estate agent, and their opinion should be given a lot of weight in the final decision.
The same applies to deciding whether a home should be staged, what should go into the listing description, whether an offer should be accepted or countered, and every other decision involved in a home sale. You'll be paying your realtor a lot of money when the sale closes, so hopefully you've chosen them wisely. Trust them during the process, too. To put it bluntly, they almost certainly know more than you do. And if they don't – hold firm and switch agents when you're able to.
6. The Little Things Matter
When a potential buyer comes through your home, there's no way to know what seemingly-unimportant positive or negative impression might convince them to buy – or prompt them to cut the tour short and walk away.
That's why it's a very good idea to pay attention to the little things that might be deal-makers or deal-breakers.
Space
Many buyers place a premium on spacious, roomy homes. Here are a few tips on making yours seem like it has room to spare:
Take half the clothes (or boxes) out of every closet, and then organize them to look extra-neat. That will give the closets the appearance of being roomier than they might really be.
De-clutter. Yes, this is the third time we've mentioned that word, but it's crucial. If in doubt, throw it out – or at least pack it away somewhere unseen. This definitely includes de-cluttering the basement, since some buyers will want to use it for a purpose other than storage.
If you're planning to paint the interior choose a neutral shade, preferably white. It will make the rooms look bigger.
Staging is your best weapon for making a home look spacious. If you've disregarded our earlier tip on hiring a stager, reconsider. It will help your house sell faster, and usually for a higher price.
Light
Lots of light will also make a home seem bigger, but even more importantly, it's the #2 attribute that buyers say they want in a house. (Location is #1, and there's not much you can do about that.)
Turn on all the lights, and open all the shades and curtains, before a showing.
Swap out low-wattage light bulbs for higher wattages, or energy-efficient LED bulbs.
Replace old, dingy lampshades with new, clean ones.
Clean all the windows. (Yes, we already mentioned this, but this is another reason to do it.)
Trim the bushes around the house, so they don't block natural light from coming in.
Smell
We've all heard the old adage that baking cookies or a pie just before an open house makes a home smell more welcoming. It happens to be true, but you can do the same thing with less effort, by boiling some cinnamon or cloves in a pot filled with water.
Fragrant plants or flowers, or essential oil diffusers, are also good choices. Just be sure to avoid strong or pungent scents which might offend some visitors, or even worse, set off their allergies.
Just as important is getting rid of less-welcoming odors. Get some baking soda and let it sit in your sinks, toilets and trash cans for 15 minutes to absorb any funky smells. It can do the same on your furniture or carpets.
And even though you may not want to banish Fido or Fluffy for a few hours, find a way to stash pets with a neighbor during tours and open houses. Then hide their food and litter boxes (if applicable), clean and disinfect those areas thoroughly, and vacuum up any hair the pets have left behind on the floor or furniture. Some people find pet odors off-putting, and others are allergic.
Oh, and if you smoke…it's best to take it outdoors between the time you have the house painted and the time it's sold.
7. Pretend You're A Firefighter
Do you remember seeing movies featuring firefighters who were ready to jump out of bed, slide down the pole and head out to a fire as soon the alarm rang? Be just as ready to drop whatever you're doing and find somewhere else to be if a potential buyer wants to tour your home.
That doesn't just mean grabbing your coat and shoes and heading out. It also means making sure you don't leave dirty dishes in the sink, dirty towels on the bathroom floor, or unpaid bills and your checkbook on the dining room table. You don't want to find yourself racing to clean up before a possible buyer arrives.
After all, anyone who comes through the door might be the one ready to pull out their checkbook.
8. Bonus Tip for Risk-Takers
Don't try this one unless you're immune to the "stomach butterflies" we've mentioned. And be sure to discuss it with your real estate agent first.
But many experts claim that in a hot market, pricing a home 10% below its market value is the fastest way to sell. They say that when there are plenty of available buyers, a "bargain" will almost immediately attract multiple offers and start a bidding war – which will end up bringing even more than the home's true value.
This approach can take guts. But if you're willing to try it, and your spouse, partner or co-owner (if any) agrees, it might be the most valuable tip of all.
That All Sounds Like Too Much Work!
No one ever said it would be easy to sell your home.
If you've underestimated how much work goes into the process and are having second thoughts, though, there are alternatives. And we're not talking about trying a FSBO and selling the house on your own. That involves even more work.
The way to avoid the painting, staging, landscaping and everything else we've mentioned is to sell your house for fast cash.
Investors who purchase homes for cash, as-is, are usually providing that service for two groups of homeowners. One group consists of those who need to get out of their homes in a hurry because of financial problems, illness, family issues like divorce, or the need to move for a new job. The others are those whose homes are in poor shape and need a ton of repairs they can't afford.
However, you can certainly find buyers willing to take your house and give you quick cash in return, even if you don't fit into those categories. The drawback? They'll pay less than market value. Often, a lot less.
There are three types of buyers to be aware of, if you've decided that the traditional real estate hassles, and the high commissions you have to pay at closing, are just too much to take.
iBuyers: Companies like Opendoor pay cash for homes in good condition. Their offers will be lower than market, though, and they charge a hefty fee that can be higher than normal realtor commissions.
Home Flippers: Local flippers, and national companies like HomeVestors (the "We Buy Ugly Houses!") people, want homes in fair-to-poor condition and pay even less than iBuyers for them. But there are no commissions or fees to pay.
"New-Age" Buyers: These newer companies like SellYourHome.com buy homes in any condition, pay cash and close in as little as a week, come fairly close to market value, and don't charge fees or commissions.
You'll be making less money if you sell to an investor instead of through a realtor or a FSBO. But you won't have to worry about making your home look beautiful for potential buyers. You just take your belongings, your cash payout, and move.