When you decide to sell your home – or at least, if you're thinking seriously about selling – one of the first things you have to do is find a real estate agent you can trust.
If you've used a great realtor in the past, or have a relative or friend who's recently sold their house, you're in luck. You can't find better references than that.
Otherwise, it's time to play realtor roulette. You can search Google, you can call the agents whose ads you see in the local newspaper or on billboards, or you can copy down names and phone numbers from the yard signs you pass on your drive to the store.
When you contact them they'll all brag about their experience, how many homes they've sold, and the great deals they've gotten for their clients. If you have the energy, it's time for due diligence: calling their references, looking for reviews online, and even checking the history of their sales.
Hopefully, you'll find a realtor who you're comfortable with. But it will take a lot of work to get there.
There's an easier approach, thanks to one of the many new business models created by the growth of the Internet, and the refinement of computer algorithms.
Realtor referral services take a few important details about your home's location, your timeline, and how much you want to get for your house – and their algorithms will then kick out the names of a few agents in your area that are supposedly the "best matches" for you.
The largest and best-known real estate agent referral service in America is HomeLight. They do lots of advertising, they have nearly 30,000 agents in their database – and they promise to find the perfect realtor to sell your home, for free.
Does the service work? Is the company reliable? Should you use them?
Buckle up. We have a lot of information to get to in this HomeLight review.
What is HomeLight?
We've given you the basics, but here are the specifics.
HomeLight was founded in 2012 (with seed money from several sources, including Google). It's based in San Francisco, but operates throughout the country.
The company is officially a real estate broker, but it doesn't work directly with individuals to buy and sell their homes. Its primary business is matching prospective sellers with realtors in their area. (HomeLight has since started several related real estate operations; we'll discuss those later.)
A number of competitors, such as Ideal Agent, have since copied HomeLight's business model. However, HomeLight remains by far the largest company of its kind, with an agent network nearly sixty times bigger than Ideal Agent's. Just as impressive: HomeLight is involved in more than one billion dollars' worth of real estate transactions each year.
The company is reputable and safe to deal with. It's raised hundreds of millions of dollars from blue-chip investors for its expansions over the last ten years, and has had to deal with very few formal complaints from clients over that time.
Bottom Line: Home Light is reputable, experienced, safe, and definitely not a scam – particularly since it's free to use.
How Does HomeLight Work?
It's really pretty simple.
You visit their website (or app) and answer a few simple questions about the house you want to sell: your address, the type of home it is (like single-family or condo), approximate value of the property, and how soon you want to sell. (Incidentally, you can now also use HomeLight to find an agent to help you buy a house.)
The HomeLight algorithm crunches the info and gives you the names of three local real estate agents (along with the names of their brokerages or companies) that the service recommends for you. If you click the box saying "I'd like to see a few more," you'll get another two names. Your suggested agents are selected by a number of different criteria ranging from location and price range of your home, to the agents' number of closed sales, average listing vs. sales price, and success with HomeLight clients.
You can also click to find more information about each realtor, including how much experience they have, how many homes they've sold in your area recently (with a map of the homes sold), and how many of those sales were for HomeLight matches. Some may also have badges (issued by HomeLight) indicating that they're "top producers" or ranked high in "neighborhood knowledge."
At that point, you can ask for the agent(s) of your choice to contact you, either through a message on the HomeLight website or via a phone call or email. Of course, you can also take their number and call them directly. The whole process takes only a few minutes.
If you're not happy with the choices you've been given, you can ask for more information or more options when you speak with the HomeLight concierge who will call within a few hours. The concierge may (or may not) be able to narrow down your choices based on qualifications like how much time a realtor spends with each client, or how experienced an agent is in the price range your house is worth. (Some might specialize in high-value properties, while others might primarily sell lower-priced homes.)
You can track the progress of your sale in the HomeLight online dashboard if you'd like. Quite honestly, though, the dashboard is most useful when you're messaging with prospective realtors. After you've chosen one, you're much better off dealing directly with the agent.
There's no charge for using the realtor matching service. The company makes its money on the other end; when an agent sells a home for a client referred by HomeLight, they have to pay HomeLight 25% of the commission they earn. (That's why HomeLight is a registered real broker; they couldn't legally collect their share of the commission otherwise.)
It might seem that 25% of the commission is a big price for an agent to pay, simply for a referral. And that could lead you to think that only desperate realtors – the ones that you might want to avoid – would want to participate in the HomeLight network.
In reality, that's not the case.
Bottom Line: The HomeLight referral system is simple to use. You just enter basic information on the website or app, and within a minute or two you have a list of your "best" matches. That list is produced by an automated algorithm, though, so you still have to do due diligence before making a choice or walking away. HomeLight is free to home sellers (or buyers); the realtors pay for the referrals.
What Type of Realtors Work With HomeLight?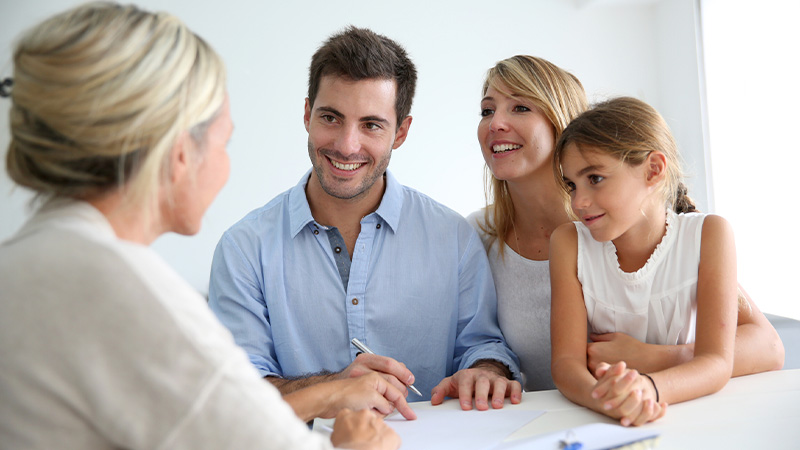 HomeLight is definitely not as selective as competitors like Ideal Agent, when judging the realtors who apply to join the network and receive referrals.
Ideal Agent, for example, won't even consider an application unless the realtor ranks in the top 1% of all agents (by sales) in their area. HomeLight, on the other hand, accepts almost anyone who's a licensed real estate agent. The top 1% just get one of those website "badges" to make them stand out a bit.
So it's partly true: desperate realtors (who aren't very good at their job) might be among the agents that HomeLight matches you to. However, many realtors in the HomeLight network really are among the very best in a given area or neighborhood.
But why would a terrific realtor give away 25% of their commission just for a referral?
There are two reasons. First, the agents don't pay for a lead until a home sale closes, so there's no cost to them upfront. Second, 25% really isn't an exorbitant price to pay for a qualified client. In fact, 20-25% is the going rate for a qualified lead in the industry.
Brokers and self-employed real estate agents normally have to spend a lot of money searching for clients through advertising and online marketing. (The industry rule of thumb is that 10% of annual gross income should be spent on marketing.) Finding qualified leads takes a lot of time, too; many people who answer ads or just "walk through the door" are window shoppers, not serious sellers.
It saves realtors time and money if they have a ready source of pre-qualified leads. That's time they can spend actually selling homes, and money that goes right to their bottom line instead of to advertising costs. So matching services like HomeLight can be ideal for a busy realtor, particularly since leads that don't result in a sale don't cost the realtor a thing.
That's why high-end realtors who do lots of volume are happy to pay the fee on completed sales. It provides them with a steady stream of valuable leads, at a reasonable price.
One question might come to mind: If an agent has to give up 25% of their commission when they sell my home, will they pay less attention to me than their "full commission" clients? Good question, but it's usually not an issue. If that problem arises and HomeLight is aware of it, they won't keep sending the "problem realtor" a high volume of leads, and the agent will end up losing business as a result. That's an incentive to keep you – and HomeLight – happy.
Bottom Line: The agents that HomeLight refers span the spectrum from the very best, to the not-so-great. It's up to you to interview them and determine whether they're worth your trust and business. However, there should be some highly-qualified realtors in the list you receive.
HomeLight: Potential Drawbacks
HomeLight's system is well-designed, and its algorithm usually provides good matches with local realtors.
Usually is the key word there. There are several problems that you might experience.
HomeLight has so many realtors in its network that your recommended agents will usually be in your city, town or county, and they will usually have experience selling homes in your neighborhood.
But the algorithm isn't perfect. Its flaws are most obvious in towns that are close to larger cities. In those cases it may match you with highly-ranked realtors in the large city, rather than slightly-lower ranked ones in your town. And even though those big-city agents may be terrific, they probably don't know much about the neighborhoods and real estate values in your town.
The same flaw in the algorithm may cause HomeLight to suggest realtors who normally sell expensive homes (and make big commissions) – but may not be used to selling houses in lower price ranges.
And as we've mentioned, some of your recommended agents may not be very good ones, because HomeLight accepts virtually all realtors who want to use their system.
You can often clear up these types of problems, or receive different referrals, when you speak with the HomeLight concierge who calls after you sign up. They may be able to provide more information about the agents on your list, or suggest different ones.
It's important to be aware of those potential issues when you use an automated system like HomeLight, though, because no human will review your initial matches before you get them.
There's one more drawback to using a realtor-matching service: the listing agent will almost definitely refuse to negotiate their commission. Here's why.
When you find an agent on your own, they may be willing to lower their standard 2.5-3% commission in order to win your business. But those who are already going to be "losing" 25% of their commission to HomeLight are a different matter. They're unlikely to give up even more money by cutting you a break on their regular commission percentage.
Bottom Line: While the HomeLight automated system works fine for many potential home sellers, it will sometimes recommend the "wrong" agents for those in some locations or price ranges. The human concierge who calls after you sign up may be able to provide more help. You're also unlikely to be able to negotiate commission rates with a realtor suggested by HomeLight.
Other HomeLight Services
The company is best known for matching home sellers with realtors, but they've branched out. You can also use the HomeLight service to find a realtor when you're buying a home. You can apply for a HomeLight mortgage (with lower fees than many lenders charge).
And you can use HomeLight SimpleSale to sell your house for immediate cash.
That type of real estate service has grown enormously in popularity in recent years. Some companies buy houses in any condition, in order to fix them up and flip them. Others focus on homes in very good condition that they can resell almost immediately. With both models, sellers in need of fast cash or a quick move can be paid quickly, but will make less – and usually, a lot less – than if they'd sold their house on the open market.
SimpleSale works a bit differently. You give HomeLight details about your home, and they solicit cash offers for it. Potential buyers inspect the house before the deal is finalized, and they may lower their offer or withdraw it completely if they don't like what they see. If the deal goes through, the payout is fast and in cash.
Those who've used SimpleSale are generally pleased with its ease of use, although most aren't thrilled with the final purchase price or the fact that the process can take a while.
They might have done better by using a service like SellYourHome.com which buys homes, in any condition, directly from sellers. These direct buyers are usually able to pay more than the buyers found by HomeLight. They're also in a position to close the sale more quickly, in some cases within just a couple of days.
In short, SimpleSale is OK, but there are better options.
BottomLine: HomeLight offers a free matching service for buyers in search of realtors, its own home loan company, and a service that buys homes for cash. The first two are worth investigating; the third isn't the best option if you want to sell your home quickly.
HomeLight: The Summary
HomeLight operates a free service that matches home sellers with "the best" realtors in their area. The company has built a very large network of real estate agents who are available for matching, the process is automated, and it works fairly well.
You receive a list of three realtors, and can ask for several more. Unlike similar services, though, HomeLight doesn't strictly screen participating agents to ensure that they're in the top 1% of realtors. Additionally, the automated system doesn't always come up with agents who are experienced in specific neighborhoods or price ranges. That means you have to investigate HomeLight-recommended realtors carefully, before deciding if they fit your needs.
Since HomeLight costs nothing to use, it could be worth trying – as long as you don't restrict your search to just the realtors the algorithm has suggested.
HomeLight FAQ
Q: Are there any hidden fees when you use HomeLight?
A: None. When the realtor sells your home, they pay HomeLight part of their commission. You might not get the best deal from agents recommended by HomeLight, though, because they're unlikely to negotiate with you for a lower commission rate.
Q: Should I trust realtors recommended by HomeLight?
A: All that's certain is that the agents they recommend have real estate licenses, since HomeLight accepts just about every realtor who applies. The "badges" next to their names on the site can be an indication of their qualifications, but you should definitely do your own due diligence before selecting any realtor recommended by HomeLight.
Q: How helpful are HomeLight concierges?
A: It's the same as with any service personnel; some are more helpful than others. However, it's worth speaking with them, to ask for more details about recommended realtors. They may also be able to recommend agents who are more familiar with your city, town, neighborhood or selling price range than the ones initially suggested for you.
Q: Is there an advantage to using HomeLight to find a realtor when I want to buy a house?
A: No specific advantage, no. You won't pay anything, but you won't save anything either. It's simply a way to find realtors when you're unable (or don't have the time) to do it on your own.
Q: Will HomeLight be able to recommend realtors in my town?
A: Probably, since their network of agents is so large. But check to make sure that the recommended realtors actually have experience selling homes in your town, because you may be given the names of local agents who actually focus their sales efforts in larger neighboring