In the "new world" of residential real estate, Zillow has become a behemoth. It's the most popular online real estate site in America, with approximately 36 million unique visitors every month.
Those searching for a new house (or dreaming of one) love how easy it is to peruse the site's listings of homes for sale.
But Zillow's most popular feature may be the immediate availability of "Zestimates," the company's proprietary estimates of homes' current market value. Zestimates aren't completely accurate valuations, of course, since those can only be determined with real-time, in-person appraisals and market evaluations. Even Zillow cautions that Zestimates are only what the name implies, estimates.
Even so, obtaining a quick approximation of a home's worth can be extremely helpful for those thinking about selling their home, potential buyers researching neighborhoods – and people keeping track of how much equity they have accumulated in their homes.
Zillow introduced Zestimates in 2006, and their popularity has mushroomed over time. That's led many other real estate websites to come up with their own valuation tools. Other industry giants like Redfin, Trulia and Redfin now offer property estimates, and a number of newer sites and startups have jumped onto the bandwagon.
One of them is Ownerly. The site promises users "professional-grade" real estate data, and says the information is not only useful for homeowners, but investors and industry professionals.
How close to the mark does Ownerly come? Is it a worth competitor for Zillow? Let's find out.
A Deeper Look at Ownerly
The site has been around since 2018. It's owned by a 15-year old data platform company, the Lifetime Value Company, based in New York. Not much information is available on Ownerly's background because it's privately held, but it appears that the site was created to leverage data and algorithms the parent company already owned. Lifetime Value's information is used to create the Ownerly's real estate reports provided to customers.
However, it also appears that Ownerly's ultimate goal is to leverage the leads it collects from website users. The names and emails of visitors are sold to real estate brokers, insurance agents, mortgage lenders and other companies interested in reaching potential customers looking to buy or sell a house.
That's perfectly legal, of course. However, it can be annoying for users of the site. Some Ownerly reviews claim that people received solicitations from outside companies even before they'd retrieved their property report.
So we have one negative factor to consider. Let's move on to see how the Ownerly service operates.
Bottom Line: Ownerly is a reputable real estate valuation and information site owned by a data company. It earns revenue by selling home valuations and related data to customers, but appears to make even more by selling the names and email addresses of those customers to outside firms.
How Does Ownerly Work?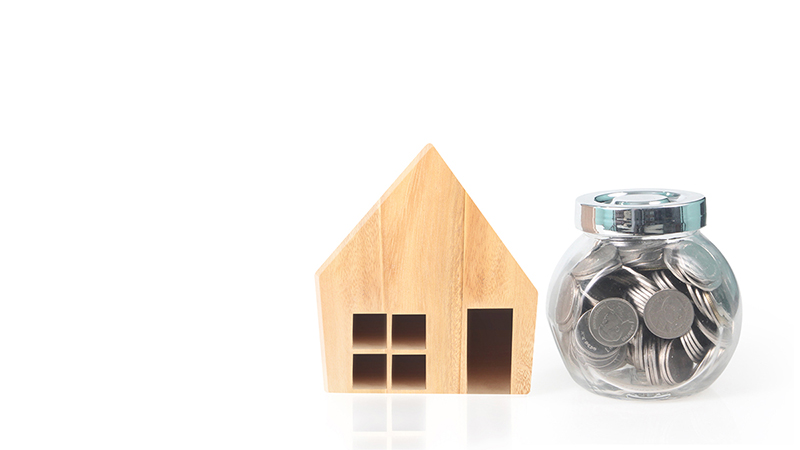 Those who've used Ownerly in the past, or have seen their ads, might assume they can regularly check a home's value for free on the company's site. That's no longer the case.
It's easy to start the Ownerly process; you simply enter a property address on the website or app. You then have to wait about two minutes while data for that address is collected and put into report form.
You won't get the results, though. Instead, you'll be offered a seven-day Ownerly trial membership for either $1.00 or $5.00. Each plan lets you check up to 25 addresses, but the more expensive one also allows you to download the reports in PDF form. After the trial period is over, the membership automatically renews at $29.99 (plus tax) per month, which lets you obtain another 25 reports each month.
That's not great, when you're expecting a free home valuation similar to the ones available on Zillow or other websites. But let's continue.
After you pay for your initial Ownerly report, you get quite a bit more than you would by checking a Zestimate. The key number, though, is the property's estimated value. It's computed in the same way that other sites estimate a home's worth, with what are called automated valuation models, or AVMs. We'll discuss this more shortly, but it's essentially the same type of estimate you'd get when checking for a Zestimate or using similar online tools.
The other information that Ownerly provides may be more valuable. There's comprehensive data about the home that's the subject of the search, including appreciation over time, tax and property deed records, and nearby comparable sales.
It's all information that's publicly available, but it can be handy to have it all in a single place – particularly if you're actively looking for a home on your own. Also potentially helpful in the Ownerly dashboard: details on the local property market, and prevailing insurance, mortgage and utility rates.
That's also data you can gather on your own – including most of the information on taxes and comparables – and you can ask a realtor for all of it if you're about to purchase or sell a home. What Ownerly provides more than anything else is convenience, even though you have to pay for it.
Bottom Line: While most popular real estate websites provide property value estimates free of charge, Ownerly now requires a short-term membership (for $1 or $5) to access its estimates. Continued access costs about $30 per month. In return, customers receive a wealth of publicly-available data on the home and its neighborhood, all conveniently formatted in a single report. And an Ownerly membership gives you access to 25 reports per month, potentially helpful for home shoppers and even those in the real estate industry.
Are Ownerly's Valuations Accurate?
More or less.
As we've explained, Ownerly and other websites use automated valuation models to come up with the estimates they provide. AVMs depend on complicated machine learning algorithms, which combine publicly-available information on a home's details, the neighborhood it's located in, and the prices that comparable homes have sold for in recent months. Ownerly also uses proprietary information that their parent data company has collected.
AVMs can be quite accurate. In fact, appraisers often use them in their day-to-day work. Here's the issue, though. Any computer algorithm is only as good as the information used to produce it. And the data that websites use to compute the estimated value of a home isn't as accurate or up-to-date as the data and information available to appraisers who have just visited a home.
Everyone's heard the cliché "garbage in, garbage out," but that's not really what's going on here. Instead, the operative phrase for AVMs would be "what comes out depends on what you put in." Some of Ownerly's data may be accurate, but some of it may be outdated or simply incorrect. That means the estimate produced by the company's AVMs may be accurate, it may be outdated, or it may simply be incorrect.
In most cases, the information used to come up with an Ownerly estimate is fairly close to accurate, so their estimate is fairly close to a home's true market value. But there's always a time lag to consider; it would be impossible for the company to update all of its data on a daily or even monthly basis.
So an Ownerly estimate will never be as accurate as one delivered by an assessor who gathers pertinent information in real time. The assessor puts current data into a computer – data Ownerly has no access to – and comes up with an accurate snapshot of a home's value.
So it's not really fair to compare Ownerly estimates with properties' real market values. What is fair is comparing them with Zillow's Zestimates and the other estimates available on competitors' websites.
And as you might expect, they vary from house to house. All of those estimates are usually are in the same ballpark, within about 10% or so of each other. Ownerly's estimate may be higher than the rest for one home, lower than the rest for another.
One final clarification: this discussion is focused on the accuracy of estimates for homes that are not currently on the market. All online tools, including Ownerly's, will usually come very close to true market value for houses that are for sale – because the most important data point is the home's current selling price, which is readily available
Bottom Line: Ownerly's property estimates depend on the information available to the company, which is less current and accurate than the information that would be gathered by an assessor. Their estimates (just like those available from other real estate site tools) will be fairly close to an off-market home's true value. But they'll rarely be fully accurate. Ownerly and the other sites usually come within about 10%, but no site is reliably "better" than the others. What's different is the fact that you have to pay for Ownerly's estimate, while the others are all available for free.
How Else Can You Determine Your Home's Value?
We've already mentioned the best source: a real estate agent. When you're getting ready to price your home for sale, an experienced realtor will almost always come very close to estimating the true market value of the house. (To get an even better idea, interview several realtors, who will each tell you how much they think your home is worth.) Homebuyers can also depend on their agent for realistic estimates before touring a property.
Some sellers are willing to pay for an appraisal before putting their home on the market, if they're unsure about the real value of the house. That approach costs hundreds of dollars. But it may be a smart investment, if it prevents the homeowner from pricing their home thousands of dollars too low.
Estimates you should not depend on? Offers made to purchase your home for fast cash. Whether you're working with iBuyers like Opendoor, home flippers, or so-called "new-age" buyers like SellYourHome.com (who will often make the best deals), they will always be below-market offers. Cash offers may be worth taking for those in financial difficulty, or those who need to sell their home in weeks instead of months. But they shouldn't be used to estimate a home's true worth.
Bottom Line: Since Ownerly and similar online services only provide ballpark estimates of a home's value, a much better way to get a real-time value for your home is to consult with an experienced realtor. An appraisal will be even more accurate, but that will be rather pricey.
Ownerly: The Summary
Ownerly is a reputable website owned by a large data and tech company. It has provided a website tool to estimate home values since 2017, and it delivers a number of other related reports along with its estimates. Since Ownerly depends on automated valuation models and the data it has available, its estimates are usually in the right neighborhood but should not be considered completely accurate or authoritative.
Ownerly's estimates are usually within about 10% of a home's true market value, just like Zillow's Zestimates and estimates from other sites like Trulia and Redfin. The most important difference is that Ownerly charges $1-$5 for a trial membership to their site, and sells your name and email address, before you receive their property estimate. The other sites' estimates are free, with no data collection or hoops to jump through. To be fair, some people might find it convenient to be able to access all of the data Ownerly provides in a single online dashboard.
Ownerly Reviews: FAQ
Q: Isn't there any way to get the Ownerly estimate for free?
A: There used to be. But before writing this review we tried searching for a free estimate on their website, both via Google and by navigating around Ownerly.com. Each time, we could get no further than the site's payment page. So as far as we can determine, Ownerly's estimates are no longer available free of charge.
Q: Which online estimate is most accurate?
A: Essentially, they're all the same. They'll all be in the right ballpark, but one will almost always be higher than the others, and one will almost always be lower. The reason is simple: they're all using slightly different data and AVMs. The best approach is usually to collect estimates from sites like Zillow, Redfin and Trulia (and Ownerly if you want to pay the dollar), and average them together.
Q: Does an Ownerly membership provide you with information you can't find anywhere else?
A: No. For example, the tax and deed information is publicly available (some is displayed on sites like Zillow), and the comparable sales data can be assembled with a little work (or by asking a realtor, who does it all the time). Ownerly simply lets you easily access all of that data, for 25 homes each month, in an easy-to-use format.