When you're trying to sell your house, almost everything about the process is either frustrating or confusing. Here are just a few examples.
Frustrating:
Every stage of the process seems to take forever.
People keep touring your house without making offers.
When you finally get offers, there's a good chance they'll be way too low.
Confusing:
How do you make a house look pristine and appealing, while still living in it?
How can you sell your house when you haven't found somewhere else to live?
Half the time, you're not quite sure what your realtor's talking about.
That last one is often due to the fact that real estate – like most industries – has its own terminology. Some words have a different meaning than most people are accustomed to; others are just plain complicated. And they confuse both sellers and buyers.
One of the issues that often confounds both sellers and buyers is the difference between a sale that's "pending," and a sale that's "contingent."
What's the difference? Aren't they basically the same thing?
And more importantly, do they mean that the house is still for sale? Or is it off the market?
The short answer: both terms mean that someone is actively trying to purchase the home. The long answer is more complicated.
Let's clear up the confusion.
The Stages of a Home Sale
Most people start their home search by browsing online, and the listings they see on major real estate sites like Realtor.com or Zillow are all labeled with one or two words. "For sale" (or "active"), "contingent," "pending," "closed" (or "sold"), and "off market" are the most common badges attached to listings.
Those seem to create unnecessary confusion. Potential buyers only want to know one thing: is the house for sale or not?
There's a reason for the laundry list of terms, though. Real estate sites obtain their listings through the industry bible, the MLS (Multiple Listing Service). And the badges they attach are often abbreviated versions of even more-complicated MLS descriptions of a home's actual market status – descriptions that convey important information to realtors.
To understand them, let's start with the basic stages of a home sale.
Active: A home has been listed on the MLS and is for sale.
Contingent: An offer has been accepted, but contingencies in the contract must be satisfied.
Pending: Contingencies have been satisfied (or there were no contingencies in the contract), and the sale is moving toward closing.
Closed: The paperwork has been signed, money has changed hands, and the house has been sold.
That would seem to clear up our big question.
A contingent sale is one that's still waiting for important qualifications to be met. A pending sale means that the big hurdles have been cleared, and the home will be officially sold in the near future.
If you dig a little deeper, though, the actual story gets more confusing:
In some cases, prospective buyers can still make offers on contingent homes.
Would-be buyers may still be able to make offers on some pending homes.
Occasionally, a new buyer can force their way into the process and "kick out" the one whose offer was originally accepted.
To clear this up, we have to move past those tiny badges that show on real estate sites, and take a closer look at the way listings are actually described in the MLS.
Bottom Line: The usual labels you see on real estate listings seem pretty simple. An "active" label means the home is for sale, "contingent" means an offer has been accepted but the buyer has to satisfy some clauses in the contract, and "pending" means there are no obvious roadblocks and the sale is proceeding to closing. There are actually some shades of grey in those labels, though, and some contingent or pending sales may not be as solid as they sound.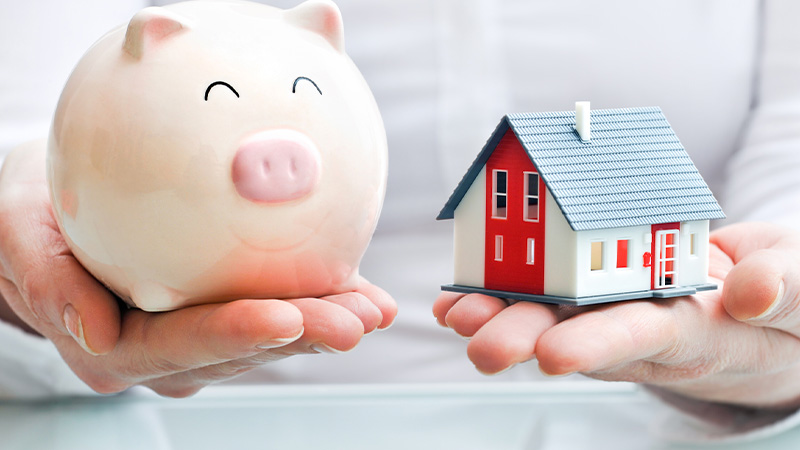 The Many Types of Contingent and Pending Sales
"Active" and "Closed" are straightforward listing descriptions. Active means a home is for sale. Closed means it's been sold.
("Off market" isn't as straightforward; the MLS listing really says "temporarily off market," and the home will probably be re-listed as "active" after the owner finishes repairs or comes back from vacation.)
When you see that a home sale is contingent or pending, though, there may be important MLS qualifiers that aren't displayed on Zillow or Realtor.com.
Contingent Sales
Nearly 80% of home sale agreements contain contingency clauses, according to the National Association of Realtors. Those clauses allow the buyer or seller to walk away from the deal if the contingencies aren't satisfied.
The most common is a home inspection contingency, included in almost 60% of all contracts. This clause requires that a professional inspector gives the house a clean bill of health before it's sold. Any issues the inspector finds usually trigger another round of negotiations. The seller can make necessary repairs, the seller can lower the home's price to compensate the buyer for the problems, or the buyer can cancel the contract.
Other common contingency clauses make the sale dependent on the buyer's being approved for a mortgage, the home appraising for the agreed-upon purchase price, and/or the buyer being able to sell the home they're moving out of. Special MLS codes often show which of these contingencies must be satisfied; realtors can see them, but they don't show on real estate websites.
There are even more specific types of contingent sales that may show up in the MLS.
Contingent – No Show: The "usual" contingent status. The home won't be shown while the buyer works to satisfy contingencies.
Contingent – Continue to Show: The seller has accepted an offer that contains contingencies, but the home can still be shown to other prospective buyers in the meantime. They can make offers on the property, but the offers will be put on hold while the original buyer works to satisfy the contingencies. This is sometimes called "active contingent."
Contingent – Kick-Out: The seller has accepted a contingent offer, but can still show the home to other potential buyers – and if they receive a better offer before all contingencies are satisfied, they can "kick out" the contingent buyer and take the better offer. Some kick-out clauses only "kick in" after a specified deadline, and the contingent buyer is then given a short time (generally 72 hours) to remove all contingencies before losing the house.
This clause is most often included in a sales agreement when a contingency specifies that the original buyer has to sell their old house before they purchase the new one. That process can take a long time, and a kick-out clauses protects the seller from a protracted waiting period if the buyer's old home languishes on the market.
Pending Sales
Once all contingencies have successfully been cleared, or if there were no contingency clauses to begin with, the home's status is changed to "pending."
In most cases, that's all she wrote; the sale is proceeding to closing. The National Association of Realtors says that fewer than 10% of all home sales fall through, and almost all of them fail before reaching the pending stage.
It does happen occasionally, though. That's why there are several specific types of pending sales that may be listed in the MLS.
Pending – Do Not Show: This is the same as the standard pending status.
Pending – Taking Backups: The home can still be shown, and any offers will be held for consideration if the original sale is not completed. This is sometimes called "pending – continue to show."
Pending – Release/Continue To Show: This is similar to "Contingent – Kick Out." Normal contingencies have been met, but there is some sort of option or kick-out clause that still must be satisfied by the buyer.
Pending – More Than Four Months: This label automatically comes up when the realtor hasn't changed the listing to "sold." They may just have forgotten, or there may have been some major hitch that has prevented the closing from taking place.
All of this convoluted terminology leads to one important question: is the house still available?
Bottom Line: The "contingent" and "pending" graphics you see displayed on online real estate sites may only be part of the whole picture. More complete status labels in the MLS often include qualifiers which tell realtors that properties can still be shown to other prospective buyers, offers can still be submitted – and in rare cases, better offers may even "kick out" the one that's already been accepted.
Can I Buy a House Listed As Contingent or Pending?
Occasionally, but there's a better chance that you can submit an offer on it and hope for the best. There's no legal reason preventing it; it's simply up to the seller and their agent.
If you've been surfing real estate listings and found your dream home – but the sale is already contingent or pending – the first step is to ask your realtor about the house. They can give you more information on whether the listing is still being shown, if backup offers are still being taken, or if there's a kick-out clause that could give you a shot at jumping in and grabbing the property.
And if you're at the stage where you're "just looking" and don't have an agent yet, you can call the listing agent to ask whether the homeowner is taking or considering other offers.
It's probably not smart to get your hopes up, though. As we've mentioned, fewer than 10% of all sales fall through, and many agents will try to discourage their clients from trying to make an offer on a house that's already contingent or pending. That could distract them from finding a home that's actually on the market and available for purchase.
Realtors have a few suggestions, though, for those who have truly discovered their dream house and can't bear to let it go without doing everything they can to steal it.
Speak to the listing agent (or have your agent do it) to determine whether they'd be willing and able to show the house and take a backup offer. If the answer is "absolutely not," it's best to move on. If the current deal has a kick-out clause, though, you may be in luck.
If you're able to see the house and submit an offer, make it an extremely attractive one. You'll have the best chance to at least be first on the backup list if you waive all contingencies, make your offer for the asking price or higher, and offer to pay cash instead of taking out a mortgage.
Write a personal letter to the current owner, explaining why buying the house would be so important to you (appeal to their emotions) and why you're willing to make such an attractive offer. If you can make your case to them in person, that may be even more convincing.
Don't get your hopes up, unless there's a kick-out clause and you're planning to blow the current owner away with a once-in-a-lifetime offer. Chances are that you won't be able to snag a house with a contingent or pending status; meanwhile, you'll still have to pay earnest money along with any offer you submit. (The deposit will be returned if you don't get the house.)
Deals have been known to fall through, though, even at the last minute – so anything's possible.
Bottom Line: You can try to submit an offer for a house that's showing a contingent or pending status. It really depends on the home's true MLS status, and your realtor or the listing agent can tell you whether the home is still being shown. Unless there's a kick-out clause, though, your chances of actually being able to purchase the house are slim; your better chance is to get on the backup list. If you do submit an offer, however, take your best shot and don't try to snag a bargain.
Pending vs. Contingent FAQ
Q: If a home is contingent or pending, but the owner isn't taking backup offers, is there anything else I can do?
A: You can ask your realtor to speak to the listing agent and make sure they're aware of your interest. If the sale ends up falling through, your agent will usually get an immediate call. Of course, you can also monitor the listing to see if it changes back to "active." The listing may also show "BOM," or "back on market." Sometimes, the MLS will even add "no fault of the house," meaning the sale didn't fail as the result of home inspection results.
Q: Do I have a better chance of grabbing a contingent home than a pending one?
A: Yes. Most contracts have multiple contingency clauses, so there are still multiple reasons why a contingent sale might fall through. The only common reasons a pending sale might fail are a lender's last-minute decision to withdraw a mortgage offer, or an unexpected issue with the property's title.
Q: A house I like is listed as "active/pending short sale." What in the world does that mean, and do I have a chance at it?
A: That's one of several types of confusing labels that can be attached to short sales, which occur when homeowners are financially underwater, and the bank agrees to let them sell the home for less than it's worth. In this case, the seller has accepted an offer but the bank hasn't accepted it yet; in the meantime, they're actively looking for backup offers. It might be worth taking a chance, as long as you realize that the short sale process can take a long time to play out.