Comparison shopping is easy when you're buying everyday products.
You only have to spend a few minutes in a department or specialty store to examine an array of products, compare their features and prices, and buy the one that works best for your needs and budget. It's harder when you're shopping online, but it's still relatively easy to compare products and choose the right one.
Comparison shopping for big-ticket items, like cars or houses? That's usually more complicated.
It goes without saying that most people will spend all the time necessary to find their perfect home. Sadly, most don't spend much time shopping for the best real estate agent – and choosing the wrong one can add thousands of dollars to the price of a home.
Finding the right agent to sell your house is even more important. It can make the difference between walking away with a nice profit and taking a bath.
A number of start-ups have emerged in recent years, all promising to match you with the ideal banks, car insurance companies, or mortgage lenders. That trend has now come to the real estate world as well.
Ideal Agent is just one of the services that promise to connect home sellers with their – you guessed it – ideal real estate agent. Theoretically, that means finding an agent who is highly-qualified, well-versed in your neighborhood and its properties, and able to get the most money for your house.
But does the company really deliver on that promise? Read on for our comprehensive Ideal Agent review.
What Is Ideal Agent?
This company is a licensed real estate brokerage, but they're not in the business of buying or selling homes. Instead, their service matches clients with a pre-screened realtor who lives and works in their area.
Ideal Agent isn't paid directly for their services, so it's free for home sellers (and buyers) to use. Instead, the company takes a small chunk of each agent commission as a referral fee; that's why they have to be licensed as an agent as well.
Ideal Agent guarantees that they screen real estate agents carefully, after receiving detailed applications from agents who want to work with them. The requirements are stringent, too.
The realtors they accept to their network must have at least five years of experience, a Zillow or Realtor.com rating of at least 4.9 (from at least 25 reviews), and at least 50 successful transactions (100 in larger markets) in the past 12 months. They must also rank in the top 1% of agents in their area, judged by the number of sales they make each year.
Of course, it's impossible to know whether Ideal Agent is telling the truth or exaggerating. The company understandably doesn't show its complete list of agents – or the 90% of applicants they say they've declined to work with. Reviews from clients, however, say that Ideal Agent's referred agents are qualified, and that most have done a very good job.
The service is available nationally, but the entire Ideal Agent network has fewer than 500 realtors. By comparison, one of their primary competitors, HomeLight, has nearly 30,000 agents available for referrals.
One possible reason: Ideal Agent has stricter acceptance requirements. Ideal Agent requires realtors to be in the top 1% in their area. HomeLight accepts agents with lesser qualifications; they simply feature the top 1% agents with a "HomeLight Elite" badge in their lists of recommended realtors.
In any event, Ideal Agent has many fewer agents they can refer, which could be an issue for people trying to sell their home in smaller cities or towns.
There is one advantage that Ideal Agent offers – and it's a monetary one. If you sell your house with the agent they recommend, you receive a discount on the listing fee you pay.
The company's clients are charged a 2% seller's listing fee, rather than the 2½-3% most realtors charge. On a $200,000 home, that's a potential $2000 savings – but it doesn't account for the fact that many discount brokers charge lower listing fees, between 1-2%. If you're willing to consider using a discount broker, the Ideal Agent discount isn't impressive after all.
Ideal Agent also puts a ceiling on the buyers' agent commission you'll have to pay. That fee is traditionally 2½-3%, but the realtors who work with the company cap it at 2½%. That might make no difference, or it might save you another $1000 or so on that $200,000 home sale.
However, that's not necessarily a good thing.
Buyers' agents might be reluctant to show your home to their clients if they can only earn a 2½% commission. They could choose to only show listings that offer a 3% commission.
A buyer's agent might show your home, but then refuse to take 2½%. In that case, the deal could fall through unless you (or the buyer) agree to pay the extra ½%.
Those issues are only likely to crop up in a hot market, but they're a factor to consider.
Bottom Line: Ideal Agent is a reputable company that promises to find "the best" realtor to sell your home, at no cost to the seller or the buyer. It also facilitates a ½-1% listing fee discount on traditional seller's agent commissions. However, its network of real estate of agents is relatively small, and sellers can pay even lower listing fees by using a discount broker instead.
How Ideal Agent Works
HomeLight and many other matching services function primarily through an online interface, with an algorithm supplying the names of recommended agents. Ideal Agent, though, does things differently.
You submit your basic information online (or talk to someone in their online chat box), but then you're required to speak by phone with a "personal concierge," who's also a licensed real estate agent. They give you a sales pitch (of sorts), and then refer you to a realtor.
The concierge usually calls within a few minutes of your online submission, and the realtor normally reaches out by phone shortly after the referral is made. Communication after that is done by phone, text or email; there's no Ideal Agent dashboard online.
The concierges are knowledgeable and competent, the realtors are well-qualified, and the process is streamlined and works well.
Bottom Line: the Ideal Agent process works well, and it's fast and easy to use if you don't mind doing business by phone. It should take less than hour to be referred to a realtor in the Ideal Agent network.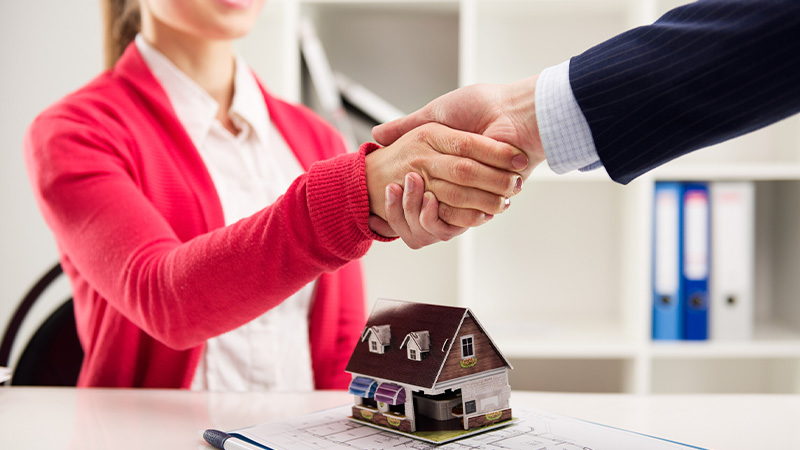 Ideal Agent's Biggest Drawback: No Choice
If you read the last section carefully, you may have noticed that we said HomeLight gives you the names of agents (plural), and that Ideal Agent gives you a referral (singular). That wasn't a typo.
Competing matching services provide a list of several real estate agents to choose from, but Ideal Agent only gives you one. That single realtor is supposedly the "best match" for your needs.
Even though the single agent recommended by Ideal Agent is likely to very qualified, you're still asked to put a lot of faith in the company's opaque selection process. It doesn't let you do the comparison shopping; you're supposed to trust Ideal Agent's comparison shopping.
That's a lot of trust to put into a single company, its people, and its algorithms. It does appear that matching is based primarily on proximity; since Ideal Agent's founder has likened their system to Uber's, it's a reasonable assumption that the company simply refers you to the real estate agent in their network who lives closest to your target neighborhood.
There's an additional issue. Even if you ask for more names, Ideal Agent will refuse to give you any. Heard bad things about the realtor they recommend? Get bad vibes after speaking with the agent? The realtor focuses primarily on downtown properties but you want to buy in the suburbs? It doesn't matter. The only time Ideal Agent will refer you to another agent is after you've given their recommended realtor a chance to sell your home. If you're dissatisfied with the results, then they'll give you another referral.
Some clients have been fully satisfied with the realtor the company hooked them up with, but others have found that the agent had limited knowledge of the neighborhood they want to buy in, was difficult to work with, or required them to travel a long distance in order to meet up or sign documents.
Those issues could be avoided if Ideal Agent let you do the comparison shopping, but they don't. It's take it or leave it. Our guess? The small size of their realtor network doesn't allow them to recommend multiple agents.
What's ironic is that when you talk to an Ideal Agent concierge, they're likely to recommend that you speak to multiple agents – even though they only give you one name. It's almost as if they're suggesting you take your business elsewhere. The advice is solid, though; it's a bad idea to work with any realtor until you've done your own comparison shopping.
Bottom Line: Ideal Agent won't give you multiple agents to choose from; you get a single realtor referral. If you're not ready to go on blind faith and prefer to comparison shop, you'll have to find more realtors on your own.
Can You Buy A House Through Ideal Agent?
Sort of. Their website doesn't have a simple form that buyers can use to sign up for Ideal Agent; you have to find their phone number and call to ask for a concierge. There's no real incentive to use Ideal Agent to find a buyer's agent, either. The realtor they recommend will only charge a 2½% commission – but you don't pay that fee, the home seller does.
Bottom Line: With a little extra work, you can use Ideal Agent to find a realtor who will help you buy a home. But the company is set up primarily to help sellers; there's no real reason to use them when you're a buyer.
Will Good Realtors Work for Lower Commissions?
It might seem likely that Ideal Agent clients wouldn't have access to top-tier realtors. After all, why would the best realtors agree to work for lower commissions than they could earn on their own?
In reality, most qualified real estate agents view the slightly-lower commission as a cost of doing business. It's expensive and time-consuming for agents to find home sellers and sign them to contracts. Services like Ideal Agent provide realtors with a reliable stream of clients. And for many, ½% of their commission is a small price to pay to avoid hours of prospecting and thousands of dollars in advertising bills.
That's how Ideal Agent can impose stringent acceptance requirements for agents who want to join their network. The commissions are slightly lower, but that's a good trade-off for regular referrals and lower marketing costs.
Bottom Line: Despite the lower commissions, Ideal Agent is still able to attract high-end realtors to the company's referral network.
Ideal Agent: The Summary
Ideal Agent has built a small network of highly-qualified realtors, and will match you to one in your area after you speak with a "concierge" on the phone. The real estate agent will work for a slightly reduced listing fee (2% vs. the 3% many full-service realtors charge), and you may benefit from a slightly-lower buyer's agent commission (2½%) as well. There's no charge for the service, which is fast and simple to use.
Unlike other real estate agent matching services, though, Ideal Agent will only give you the name of one realtor. You can only get a second referral if you try the first and have unsatisfactory results. That's surprising and disappointing to many smart sellers, who would like to interview several agents before committing to one of them.
Realtor-matching services are becoming quite popular for home sellers who don't want to spend lots of time searching for an agent, and Ideal Agent is a good one to consider. Just be aware that you'll have to use a second service as well – or do some searching on your own – if you want to comparison shop for a listing agent that's a good match for your needs.
Ideal Agent FAQ
Q: Will Ideal Agent choose from the very best realtors in my area?
A: You're close. They'll choose from the very best realtors in your area who are in the Ideal Agent network. If a high-end agent doesn't want to be in that network, they won't be in the mix and you won't be referred to them.
Q: How much can I save with Ideal Agent's 2% listing fee?
A: It depends on what other alternatives you might be considering.
If you'd otherwise use a traditional realtor who charges a 2½% or 3% listing fee, you could save thousands of dollars.
If you'd otherwise use a traditional realtor who's willing to negotiate with you, you might not see any savings with Ideal Agent.
If you'd otherwise use a discount broker, it could cost you more to use Ideal Agent.
And if you'd consider selling your home for fast cash through a service like SellYourHome.com, you wouldn't have to pay commissions at all. In that case, though, the price you'd get for your house would be lower.
Q: Is receiving just one referral from Ideal Agent really a big problem?
A: It can be. You're more likely to find the best realtor for your specific neighborhood and needs by speaking with several agents and comparing their fees, services and knowledge. Selling a house is one of the biggest financial transactions you'll ever make; if you immediately sign with the one realtor recommended by Ideal Agent without interviewing others, you're taking a risk.
Q: Can I use more than one realtor-matching service at the same time?
A: There's no reason you can't. In fact, even Ideal Agent recommends comparing realtors before choosing one. The easiest way to do that may be to use several matching services simultaneously.
Q: Is Ideal Agent really free to use, or are there hidden costs?
A: You pay nothing for the service. Ideal Agent's commission is paid by the realtor, but only after a home sale is closed.
Q: Can I use Ideal Agent to buy a house?
A: You can, but there's no benefit to doing it.