People who decide to sell their own home as an FSBO (For Sale By Owner) face a lot of obstacles.
Sure, if they're able to pull it off, they'll be saving the 2½-3% realtor's fee. But that means doing everything else themselves with no help – from determining the right selling price and staging their house to best advantage, to advertising their home for sale, conducting open houses, and negotiating with potential buyers.
Successfully advertising an FSBO property used to be virtually impossible, because only realtors could list homes in the Multiple Listing Service (MLS). Agents have relied on that industry bible for decades, to determine what homes were on the market and available for sale to their clients. FSBO sellers had no access to the MLS, though. They were stuck putting ads in the local newspapers, hanging flyers around town, and putting up a yard sign or two.
Things have changed. Today, websites like Zillow and Trulia list the details of almost every home for sale in America, and there are ways for FSBO sellers to get their listings into the MLS.
And easily-affordable services like ISoldMyHouse.com are available to help those individual sellers market their homes in the same way that realtors are able to do it.
Exactly what is ISoldMyHouse? Are they a good way to sell a home?
Glad you asked, but let's start at the beginning.
Why Do Homeowners Try To Sell On Their Own?
In a word, savings.
As we've mentioned, and as you certainly already knew, the traditional home selling process in America ends with commissions being paid to the realtors representing each side of the transaction. Those commissions average 2½-3% for each side, and the seller pays both of them.
We're talking big dollars here. For a $250,000 home, each agent (and/or their brokerage) receives $6,250-$7,500, for a total of $12,500-$15,000 paid by the seller. Double those numbers for a $500,000 home, and a seller could wind up paying $30,000 in commissions.
A FSBO basically cuts those commissions in half, because you don't have to pay a seller's agent when you sell the house on your own. (Realtors do normally pay a few expenses that FSBO sellers end up paying out of their own pocket, like the MLS listing we'll discuss in more detail shortly.) And if you're lucky enough to find a buyer without an agent, through one of the old-fashioned methods, you might even end up paying no commissions at all.
In short, a seller can save thousands – or tens of thousands – of dollars by selling without an agent. However, that doesn't mean it's an easy thing to do.
Bottom Line: Some home sellers try to market and sell their home without a realtor, because they can save a substantial amount of money going the FSBO route.
FSBOs Ain't Easy
(Don't worry – we'll get to the ISoldMyHouse.com review shortly.)
Selling a house on your own is much harder than it might seem.
When you have a realtor:
You have to decide what repairs and upgrades your house needs before it's ready to sell. Your agent will advise you exactly what work is worth doing, and what isn't necessary.
You have to "stage" your house, in order to show it to best advantage when potential buyers take a tour. Your agent will not only make suggestions, but may even pay for a professional staging company.
You need professional-level photography (and these days, videography) for your listings in the MLS and on websites. Your agent will take care of that (and pay for it).
You need to determine the proper selling price for your home, in order to bring the highest-possible return. Your agent's knowledge of the market, and their research skills, will provide invaluable advice.
You need to have your home listed on the MLS and on major real estate websites. Your agent will take care of that, and will write the perfect description that convinces potential buyers to visit. The agent will put up yard signs, too.
You need to hold open houses and have someone accompany interested buyers on their tours. Your agent does that.
You need to receive offers and decide whether to accept them, reject them, or negotiate. Your agent will do everything except make the actual decision, and will handle all the paperwork.
You need to track the process from the acceptance of an offer through the closing. Yep, your agent does all of that too, and will walk you through the actual closing.
That's just some of what a real estate agent does in return for their commission.
Do you have the knowledge to handle all of that? Or are you ready and able to do extensive research in order to understand the process and do everything we've mentioned, all by yourself?
Successful FSBO sellers will answer "yes." Everyone else might reconsider their decision to try and sell their house on their own.
Some of the tasks involved in a home sale, like hiring a photographer or putting up yard signs, are fairly easy for most people to figure out. But how on earth does a homeowner manage to get their house listed for sale in the MLS and on major websites?
That's where ISoldMyHouse.com comes in.
Bottom Line: There are an endless number of tasks required when you sell a home. That's why realtors are paid a sizeable commission – they have the background, knowledge and connections needed to get everything done properly and professionally. Some of those who decide to sell their own home can learn enough to shepherd a FSBO from start to finish, but they can't do it all themselves. Services like ISoldMyHouse.com exist for exactly that reason.
What ISoldMyHouse.com Is – And How It Works
ISoldMyHouse.com is actually a real estate broker, licensed to operate in New York and throughout New England, and partnered with other brokers in every other state. The company doesn't actually focus on helping direct clients buy and sell houses, though.
Since 1997, ISoldMyHouse has concentrated on helping FSBO sellers market their own homes. It began by giving those sellers the ability to list their houses in the MLS. That's why the company has to be a licensed broker because that gives them the access needed to place listings in the MLS.
These days, MLS listings are syndicated and picked up by all major real estate websites, so the listing that a homeowner secures through ISoldMyHouse appears virtually everywhere people are searching for houses.
Over the years, ISoldMyHouse has expanded its services to provide a wealth of resources for homeowners and sellers, including a step-by-step FSBO guide that can be invaluable to first-time sellers. Those resources are available free of charge.
But the company's real focus remains the same: selling MLS listings.
When you're selling your own house and want it listed, the ISoldMyHouse process is simple.
First, you choose between one of the company's two packages.
Get Listed: For $299, your listing with 6-10 photos is included in the MLS for your area. That also includes full listings on dozens of major real estate websites, including Zillow, Realtor.com and Trulia. The listing lasts for at least six months (depending on your state), after which it must be renewed.
Get Sold: This upgrade costs $399. It allows you to post as many as 25 photos with your listing.
You then fill out an online form and pay for your listing. The company contacts you after that, telling you:
How to upload your photos (using a professional photographer is strongly recommended).
How to upload a video tour if you'd like to show one (most local MLS editions allow it).
The size of the buyer commission you're willing to pay (2½-3% is standard, and will encourage the maximum number of buyer's agents to show your home).
The text of your property listing. When you're selling your home via a FSBO, writing that text is your responsibility and it should be done carefully; it's a major factor in how many people view the listing online.
You may also have to pay another fee. If you live in one of seven states (Colorado, Georgia, Indiana, Iowa, Kentucky, Missouri, Nebraska), state laws require that you use a realtor to perform certain functions like accepting offers. ISoldMyHouse would be your realtor of record, and they charge a few hundred dollars for the service, payable when you order your listing – even though all they do is forward the offers to you once they receive them, as they do for customers in all other states.
The company offers a few other add-ons you can purchase if desired, like yard signs and lock boxes. You don't have to buy them if you'd rather get them elsewhere.
Your listing goes live within 24 hours, and you can cancel or change the listing anytime you'd like. Changes can also take a day or so, since your "realtor" (ISoldMyHouse) has to make them for you. When you accept an offer, and when you sell the house, you're required to update the listing to show the home's new status.
The company offers sellers two options other than the listing service. Homeowners can have ISoldMyHouse connect them with realtors in their area who have agreed to accept a lower commission, or they can ask to receive an all-cash offer from one of the company's business partners. Those are relatively small parts of the ISoldMyHouse business model; the firm's real profit center is selling MLS listings.
Bottom Line: ISoldMyHouse.com is a realtor that operates in all 50 states, but they focus primarily on selling listings in the MLS to homeowners who are selling their houses through a FSBO. Listings on all major real estate websites are included. The listing lasts for six months or so, and costs either $299 or $399, depending on how many photos you want to display. In a few states, there are added fees required by law.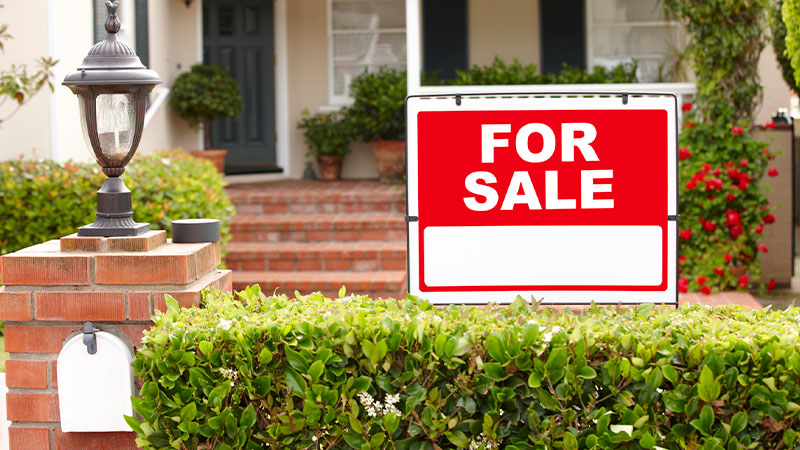 Alternatives to ISoldMyHouse.com
There are a number of other companies that offer listing services very similar to ISoldMyHouse. Two well-known ones are ForSaleByOwner and FSBO.com, but their full MLS listings generally cost more than those available from ISoldMyHouse.
Of course, you can take your chances and try to sell your home without an MLS listing. Most major real estate sites will accept listings from sellers for no fee – but in most cases, those listings won't get the same online exposure that the ones coming through the MLS will receive. At the other end of the spectrum you can use a full-service realtor and pay the full 2½-3% fee, or a discount broker that may charge just 1½-2%.
If you try to sell via a FSBO without luck and get discouraged by the twists, turns and complications of the traditional selling process, there's always the option of selling to an all-cash buyer. Those buyers will pay fast cash for houses and close within weeks or even days, with no commissions due and no repairs needed to make the home ready for sale. Their services are aimed primarily at those in financial difficulty or those with homes in poor condition, but you can find a cash buyer for any home.
There are three categories of these buyers. iBuyers (like Opendoor and Zillow Offers) purchase houses in good condition, make offers that are perhaps 10% below full market value, and charge a very large service fee on the transaction. Home flippers (like the "We Buy Ugly Houses" service offered by HomeVestors) only want homes in fair-to-poor condition and pay a lot less for them, but charge no extra fees. And "new-age" buyers like SellYourHome.com make offers fairly close to market value, charge no fees, and purchase homes in any condition for cash.
Bottom Line: ISoldMyHouse is one of a number of companies that sell MLS listings to FSBO home sellers. Its fees are slightly lower than most major competitors, but it makes sense to compare before buying, of course. Other options include using a realtor, selling the home to a cash buyer – or of course, trying the FSBO without an MLS listing. It's possible to sell a house that way, but it's extremely difficult.
ISoldMyHouse.com: The Summary
ISoldMyHouse is a service designed for those who are trying to sell their own home through a FSBO, or "For Sale By Owner" process. The company is a licensed real estate agent, which allows it to place listings in the all-important MLS (Multiple Listing Service) that realtors use as their primary resource. ISoldMyHouse sells those listings to FSBO sellers for a flat fee of $299 or $399, depending on how many photos are displayed; the listing is also shown on all major real estate websites.
There's no real drawback to using ISoldMyHouse, as long as you're acting as your own realtor. In fact, this is one of the best services of its type for FSBO sellers, although there are a number of prominent competitors that should also be considered before making a final decision. The only drawback is in the FSBO itself, which is difficult to pull off unless you're already experienced in the real estate process – or willing to do a lot of work to learn it in a hurry.
ISoldMyHouse Reviews FAQ
Q: Will ISoldMyHouse help with any other components of a FSBO?
A: No. Their service is limited to providing the MLS (and real estate website) listings for your home. The resource section of their website is excellent, though, and well worth consulting if you run into difficulties.
Q: You mentioned that most real estate websites accept listings without a fee. Is it worth trying that before paying for a listing through ISoldMyHouse?
A: There's no harm in trying, but the free listings are usually displayed below the "paid" ones on important sites like Zillow. Chances are good that most surfers looking to purchase a home won't even see those free listings, and that you'll simply be wasting time that could be used to find a qualified buyer.
Q: How do potential buyers contact me after seeing the listing I purchase?
A: You supply contact information to be used in your MLS listing, so they'll be in touch through the method you specify, whether it's phone, email or text. If you live in one of the states where ISoldMyHouse must legally act as your agent, or the buyer (or their agent) wants to contact you through a website, the inquiry will go to ISoldMyHouse and they'll forward it to you.
Q: Will the MLS listing show for realtors in neighboring cities or states?
A: The listing is only placed in the MLS for your area. But any agent receiving inquiries for homes in your area will consult the proper MLS to find listings, and yours will be right there to be viewed.