You're in the market for a new home, and you're surfing the listings on Zillow or Redfin. There's an attractive house listed – but it says "off-market." You shrug and move on.
Then you talk to your realtor, who says "I've just heard about an off-market home that you might really love."
Buyers and sellers are often baffled by real estate industry terminology, but at this point, you're next-level confused.
If a house isn't on the market, why is it listed on Zillow? And if it's off-market, why would your real estate agent even mention it? Are you supposed to walk up to the front door, knock, and tell the person who answers "I know you're not selling your house, but I'd really like to buy it?"
Here's what's causing the confusion: the term "off-market" can actually be used in several different ways. What's more, homes that are described as off-market may actually be on the market, or they may only be off the market temporarily.
You're now more confused than ever? Let's sort it all out.
What "off-market" Means On Real Estate Listings
That "off-market" flag you see on some Zillow or Redfin listings is usually just a placeholder.
Major real estate sites get their information from the MLS (Multiple Listing Service), the bible that realtors use to list homes for sale. However, the websites use software to handle and post the information; a real person isn't actually changing a home's label from "pending" to "sold." It's done automatically.
When a home has been sold but the software hasn't taken its listing down yet, the site is programmed to replace "sold" with the "off-market" label after a certain amount of time. In that case, the house is indeed off the market. To double-check, you can click on the listing and look at the home's price history to see if it really has been sold recently.
There's another possibility: the listing may just be on hold. For instance, homes on the market must be available for showings. If a house can't be shown for a short period of time – for example, if it's being renovated, or the owner is on vacation and won't be able to consider offers – the realtor is required to change the listing from "active" to "temporarily off-market."
Another reason for a temporary hold is to "stop the clock," limiting the number of days the home has officially been on the market. That's often a factor in buyers' offers to purchase the house, and sellers' decisions on when to lower the asking price.
However, many real estate sites don't have "temporarily off-market" flags, simply because the phrase contains too many letters. So a listing may be labeled "off-market," even though the pause is just for a short time.
If a house shows as "off-market" but there's been no recent sale, you can check with your agent to find out what's going on. They'll look at the MLS listings and tell you if the home is temporarily off the market, or no longer available.
To real estate professionals, this meaning of "off-market" is just a technical curiosity. They use the term to mean something much more important.
Bottom Line: On real estate sites like Zillow, the "off-market" label usually means a home has either been sold or is temporarily not being shown. Your realtor can clarify the listing's status for you. "off-market" means something very different to industry professionals.
What "off-market" Means in the Real Estate Industry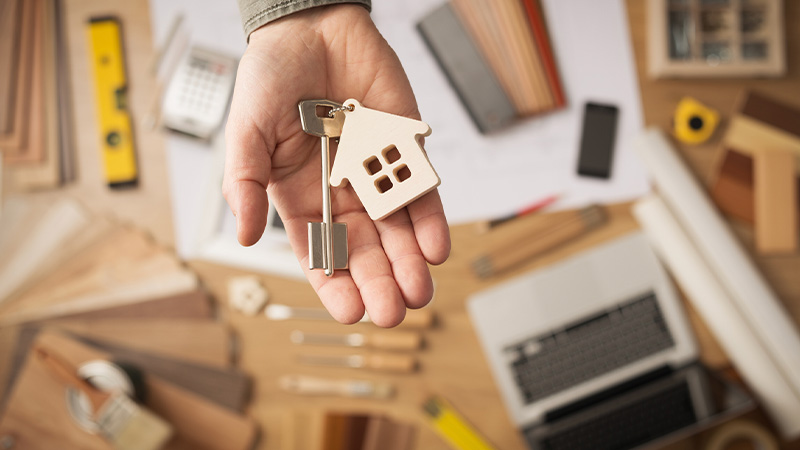 The most common – and usually, the most successful – way to sell a house is to list it in the MLS. That allows all agents and brokers to know that the home is on the market and can be shown to their clients. A small number of people try to sell their houses without a realtor through what's known as a FSBO ("For Sale By Owner"), but unless they also make sure the home has an MLS listing, they're unlikely to be successful.
But that doesn't mean that all homes for sale can be found in the MLS.
The National Association of Realtors (NAR) estimates that about 10% of houses are sold without ever being listed or marketed to the public. In the industry, those are known as "off-market sales."
There are two common types of these off-market sales.
In one, the homeowner sells directly to a buyer, most likely a family member or friend. In the other, the home's availability is only made known to a small group of investors or real estate agents.
The latter case is known as a "pocket" listing, because the agents don't advertise it or show the home widely. They keep the listing "in their pocket" and only tell select clients about it. Pocket listings were once commonly shared with a few other agents around town, but the NAR now only allows realtors with pocket listings to provide them to clients of their own brokerage.
Bottom Line: In the real estate industry, an "off-market" listing has nothing to do with labels on websites. It means that a house isn't listed in the MLS or widely marketed. Instead, its availability is only made known to a small group of potential buyers or realtors, and it's sold without the public at large even knowing that the home is available for purchase.
Why Would Someone Sell Their Home off-market?
The primary benefit of selling a house off-market is privacy. The process prevents anyone who might be affected by the sale from knowing that the home is available – until it's already been sold.
Most often, homes are sold off-market when they're being used as a rental property. A quiet sale prevents tenants from knowing that they may be about to lose the place they call home. The owners may be afraid of tenants moving out; that could mean a loss of rental income, a more difficult sale if a buyer assumes the house is being sold with existing tenants, or even possible damage by disgruntled renters. Some owners may also decide to go off-market simply to avoid having a stream of potential buyers disturb their renters.
There are a number of other reasons homeowners may try to sell off-market.
The market is red hot, and they believe they can easily sell their house without having to let lots of "looky-loos" tour the home for days or weeks.
They're selling because of a personal situation, like a financial crunch or divorce, which they don't want the public to know about.
They want to generate initial interest in the home and get an idea if they're pricing it properly, before listing it in the MLS.
They want to see if they can find a buyer without having to do repair and renovation work that might be necessary before listing the home publicly.
They want to keep the "days on market" number to a minimum.
Private listings don't always work to the benefit of the seller, of course. With fewer people eligible to buy their home, there will probably be fewer offers – and virtually no chance of a bidding war. And using an off-market listing to gauge interest and pricing may not really be a fair test because of the limited prospect pool.
Those are the nuts and bolts from a seller's perspective, but what about the flip side? Is it smart to buy an off-market house?
Bottom Line: Sellers who want to protect their privacy, or avoid letting rental tenants know that they're selling a property, are most likely to try an off-market sale. The approach is most likely to succeed in a hot real estate market, since there will be very few potential buyers and a smaller chance of above-market offers.
Pros and Cons of Buying an off-market Home
If you're able to find an off-market listing – and we'll have some tips on that subject shortly – should you think about purchasing it?
It depends. The biggest question you should ask is why the seller decided not to list the home publicly.
Pros of Buying off-market Houses
It's often possible to find a bargain. If the homeowner is selling their house privately because they don't want their neighbors to know that they're in financial trouble or have split with their spouse, they're probably less eager to get top dollar. They just want to sell and move quickly and quietly, and there's a good chance they'll take a lower offer.
You may find your dream house. If you don't limit your home search to MLS listings, but also include off-market properties, you'll have a better selection of homes to choose from.
You probably won't find yourself in a bidding war. There's less competition for off-market homes, making it more likely that you'll be able to avoid the tension and extra cost associated with multiple buyers vying for the same house.
Cons of Buying off-market Houses
You may pay too much. Sellers who are testing the market before listing their home may have priced their house too high; if no one bites, they'll lower the price before putting it onto the MLS. Another possibility: if they're not excited by your offer, they'll feel little pressure to accept it, since the house isn't "really" for sale, anyway.
The house may not be in move-in shape. Some sellers use off-market listings to see if they can find a buyer without making major repairs that the home may need.
A home's true market value may not be completely clear. When a house is listed on the MLS and lots of buyers are checking it out, it quickly becomes obvious whether the home is priced fairly or too high. With only a few potential buyers, there's no immediate market pressure on the seller to lower the selling price. Only a full competitive analysis (usually just performed by sellers) can help buyers figure out what to offer for the house.
They can be difficult to find.
That last one is a crucial point. How do you find off-market listings, if they're private?
Bottom Line: You might find a bargain, or a terrific home that isn't listed publicly, when you expand your home search to include off-market houses. There's also little chance of a bidding war. However, you might find yourself paying too much, or having to decide whether to buy a home that needs quite a bit of work. And all of that only applies if you know where to look for an off-market listing.
How to Find off-market Homes
The easiest way to find private listings, by far, is to speak to realtors and ask if they are aware of any off-market homes. Not all will be privy to pocket listings, however, so you should focus on experienced agents who have been active in the community for many years. They'll usually have a large network of industry contacts.
It's also a good idea to concentrate on large real estate brokerages, rather than small agencies. Under new industry rules, realtors are theoretically only allowed to share private listings with their own clients. So you're most likely to find off-market listings when speaking with brokerages that employ a large number of agents.
There are other places you can look for off-market homes. Websites like HomeQT that specialize in collecting and posting pocket listings come and go, but some buyers have had success going that route. Online marketplaces with FSBO listings are another option; they won't list homes that have been given to realtors as pocket listings, but they're full of homes that aren't being sold via the MLS. It might even be worth trying sites like Craigslist. You can also check out real estate and foreclosure auctions.
Finally, if there's a house that you would love to buy – but truly is off the market – there's no reason you can't contact the homeowner and ask if they'd be willing to listen to an offer. All they can say is no.
Bottom Line: It's not easy to find an off-market home for sale. The best bet is finding a well-connected real estate agent; they're most likely to have access to private listings. You can also try websites that purport to collect off-market listings or list FSBO homes.
A Final Thought for Those Considering an off-market Sale
We've mentioned that some people who sell their house off-market are motivated by personal or financial issues they'd like to keep private, and that others do it to avoid fixing up a property that needs work. In both cases, the sellers are less concerned with the final selling price, and more concerned with just selling the home.
There's another option for those folks.
A number of individuals and companies are willing to purchase homes for fast cash – and needless to say, no public real estate listings are involved in the transactions. iBuyers like Opendoor buy houses in good condition, but make low offers and charge high service fees that may be higher than commissions would be. Home flippers like HomeVestors (the "We Buy Ugly Houses" people) only purchase fixer-uppers, for even less than iBuyers pay.
And so-called "New-Age" buyers like SellYourHome.com will pay cash for homes in any condition, with no service fees or commissions, and often for prices higher than either of those other groups. The transactions can be completed within weeks, sometimes within days.
Bottom Line: Many who sell their homes off-market are still looking to maximize their return. Those who are doing it for other reasons, though, may find that selling to cash buyers will maintain their privacy while getting a sale done quickly.
off-market Houses: FAQ
Q: If you want to sell your home off-market, how do you go about it?
A: The simplest way is to contact a well-established realtor at a large brokerage. They can explain how to go about off-market sales, take your listing, and spread the word to the maximum number of agents and clients.
Q: I want to buy a house. Isn't looking at off-market homes drastically limiting my choices?
A: Yes, if they're the only ones you're considering. But there's nothing to prevent you from viewing homes listed on the MLS at the same time, and choosing the one that best meets your needs and budget. In fact, your realtor will probably suggest doing just that.
Q: I have a "normal" house. Is there any advantage to selling it off-market?
A: Probably not, unless you fit into one of the special categories we mentioned (like trying to keep the fact that you're selling your house a secret, for personal reasons). Most homeowners will get the best price by showing their property to as many potential buyers as possible – and that means being sure that it's listed in the MLS.