It used to be difficult to estimate how much your house was worth.
You could make an educated guess, if someone in your neighborhood had sold their home recently and you knew how much they got for it. But to come closer to the real market value, you'd have to do quite a bit of research – or bring in a realtor to do the work for you.
Zillow has changed the playing field. The online real estate marketplace gets much of its daily traffic from people who want to see the company's "Zestimate" for their house – the home's estimated value, computed by a proprietary algorithm.
Many other companies have jumped on the bandwagon, but Zillow remains the most popular online valuation source. Zestimates certainly aren't 100% accurate, but they're a good benchmark and starting point.
Zestimates bring people through the door, but Zillow's revenue model depends primarily on the advertising it sells on its extensive real estate listings.
And the company has branched out. It's now also in the business of buying and selling homes, through its Zillow Offers platform. In fact, Zillow Offers has become one of the nation's largest "iBuyers," purchasing homes for fast cash.
How does Zillow Offers work? Is it a trustworthy way to sell a house?
Let's dig into the details.
What Is Zillow Offers?
iBuyers have become major players in America's real estate market in recent years. They essentially bypass traditional realtors, instead offering to purchase homes within days for immediate cash payouts. Their offers aren't as high as the ones sellers would probably receive on the open market. But the entire process takes only days or weeks, from offer to closing, instead of the months a traditional real estate sale would require.
Thanks to its name recognition and reputation, Zillow was well-positioned to become a leader in the iBuyer space. It brings deep pockets and extensive industry connections to the business of home investment, making Zillow Offers one of the most trustworthy iBuyers in the nation.
Like its competitors, Zillow Offers accepts online requests from home owners interested in selling their houses. If the company wants to purchase the house, it responds within two days with a preliminary offer, and confirms (or revises) the offer after an in-person visit. If both sides agree on the deal, the house can change hands almost immediately.
A Zillow Offer is unlikely to pay the home owners as much as they might hope, but it's a solution that can make sense for those who need or want to "get out" of their house quickly. Who would fit into that category? Read on.
Bottom Line: Zillow Offers pays fast cash for a fast home sale. The payout won't usually match the sales price a house in good condition could fetch on the open market, but the entire deal can close in weeks or even days. And as one of the largest real estate companies in America, Zillow is a reliable buyer to do business with.
Who Might Want to Sell Their Home to Zillow Offers?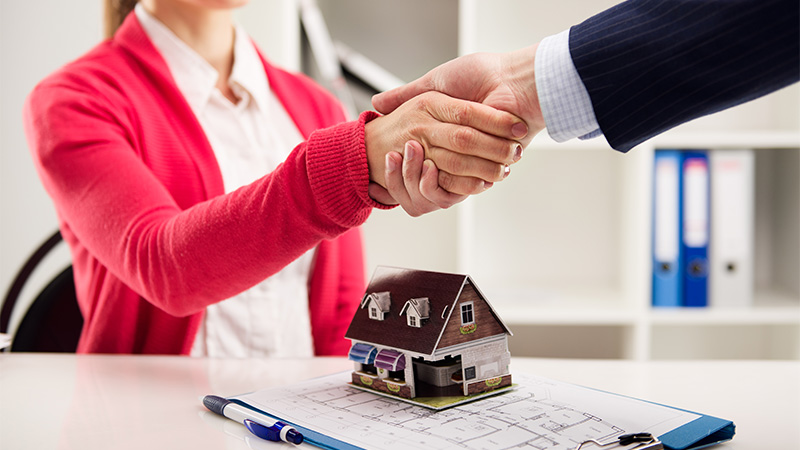 Particularly in a hot real estate market, home sellers are likely to fantasize about how much someone will pay to buy their house. Maybe someone will offer the full asking price on the first day the home is listed. Perhaps someone will offer more than the asking price, to make sure they don't lose out on the house. There might even be a bidding war, the dream of every seller.
On the other hand, there are some people who simply want to sell their house as soon as possible. They don't have the time (or patience) to deal with the long process of preparing a home for sale, finding a realtor, showing the property, waiting for offers and negotiating with potential buyers – and then waiting for another month (or longer) for the sale to close.
They also may not have the time (or patience) to risk the possibility of a sale falling through, forcing them to start all over again.
For these sellers, time is actually more important than money. They simply want to sell in a hurry, as long as they get a relatively-fair payoff.
Why would someone be that motivated to sell?
They need to move across the state or across the country to start a new job.
A family illness or emergency is forcing them to move quickly.
They have to sell the house due to divorce or a change in family situation.
They've inherited the home and simply want to get rid of it.
They're having financial difficulties and can't afford to keep the house any longer than necessary.
They don't have the time, energy or patience to deal with a lengthy home sale.
That last possibility is the least-common reason that sellers deal with iBuyers, but the others are all good reasons for people to sell their house to Zillow Offers or a similar home investment company.
However, that doesn't mean Zillow Offers would necessarily be interested in making an offer on their house. The company only purchases certain types of homes.
Bottom Line: The primary advantage of selling a house to Zillow Offers is that the sale can be agreed-upon and consummated quickly, even though the payout may be lower that a homeowner would get on the open market. Sellers who are motivated to sell quickly because of personal or financial issues might be best-served by dealing with iBuyers like Zillow Offers.
Will Zillow Offers Buy My Home?
Maybe not, and that's one of the reasons the company requires an online submission before they'll even consider an offer. Their business model is designed to let them purchase and resell homes quickly, so they're not interested in houses that are in disrepair or very poor condition. The online request form allows them to quickly sift out the homes they're not interested in purchasing.
Some iBuyers publish a clear rundown of the criteria they use to decide whether to make an offer. Zillow Offers doesn't. Here's what's obvious, though. The company doesn't want homes that have serious structural issues; they're not interested in home with bad foundations, moisture problems, or other defects that would require major repairs. One report claims that Zillow only purchases about 2% of the houses submitted via their online form.
There's one other factor: geographical location. Zillow Offers operates in only about two dozen cities. So unless your home is in a major metropolitan area in Arizona, California, Colorado, Florida, Georgia, Minnesota, Nevada, North Carolina, Ohio, Oregon, Tennessee or Texas, you'll be turned down immediately.
If Zillow Offers is interested in your house, the process is a fairly straightforward one after you ask for an offer.
Bottom Line: Zillow Offers is only interested in buying homes that need – at most – minor repairs, and they must be located in one of the 25 or so metropolitan areas where the company currently operates.
The Zillow Offers Home Buying Process
So you've submitted a request on the Zillow Offers online form. Now what?
If the company wants to purchase your house, they'll respond with a preliminary offer within two business days. It won't be a binding offer, though. It's just a starting point, computed by their Zestimate algorithm and then adjusted for the details you've submitted and publicly available data on your neighborhood.
You have three days to "accept" the offer, after which a Zillow Offers inspector will visit your home to confirm the information they have, and figure out what (if any) repairs are needed (they'll actually do the repair work after the sale is completed). The company will then prepare a contract to purchase the home, for its adjusted valuation minus the cost of any repairs that they believe must be done.
There's no negotiation; this is a "take it or leave it" process. You can either accept the deal and schedule a closing date anytime from seven to 90 days later. Or you can walk away, with no penalty.
Sounds easy, right? It is – but there's some very important fine print to be aware of.
Bottom Line: If Zillow Offers wants to purchase your house, the process is relatively simple. They make an initial offer, revise it after an inspection visit to your home, and deduct the cost of repairs they deem necessary. If you agree, you can close on the deal virtually immediately.
The Downside of Selling a Home to Zillow Offers
You already know that you probably won't receive a top-of-the-market offer from Zillow. After all, the company's goal is to make a profit on your home, so they normally won't offer as much as you'd be able to get with a traditional sale. Zillow claims its offers are almost identical to the prices homes bring on the open market, but independent research shows that's not usually the case with any iBuyer.
You also know that since you're not using a realtor to sell your house, you won't have to pay a real estate commission on the deal. But that brings us to the "dirty secret" of iBuyers: they charge a service fee on the transaction. Not a small one, either.
Many iBuyers have a transparent policy for their service fees; they're usually around 5%, in the same neighborhood as the commission you'd pay when selling through a realtor.
Zillow Offers, though, has a sliding scale for service fees that they don't disclose. They claim that their fees average around 5%, but the fee can actually run as high as 9% of the final sales price – substantially higher than realtor commissions would be.
You're also responsible for the usual closing costs on the transaction, which add an average of 2-3% of the sales price to your final costs.
In short, an initial Zillow offer of $300,000 (for example) isn't really $300,000 that will go into your pocket. It's really $300,000, minus the cost of repairs, minus the service fee, minus the closing costs. That can easily end up being a final cash payout of $270,000, $260,000 or even less. That's the number you should compare to the proceeds you might expect from a traditional real estate sale.
There's one other snag you should be aware of. Zillow partners with local real estate agents – and those agents may recommend that their clients sell their home through Zillow Offers. If the clients do that, they're liable for both the Zillow service fee and the realtor's commission. We're guessing that "double dipping" has been approved by lawyers, but it sounds pretty questionable to us.
Bottom Line: Zillow Offers, like all iBuyers, charges a service fee when they purchase a home. The Zillow fee, however, is higher than that of most competitors; it's often well above the commission you'd pay if you used a real estate agent instead. You're also responsible for the cost of necessary repairs, plus the normal closing costs you'd pay for any home sale.
Are There Better Alternatives to Zillow Offers?
To paraphrase an old saying, "better" is in the mind of the beholder.
The best payoff for your home will probably come via a traditional (and lengthy) home sale process. Other iBuyers (like Opendoor or Offerpad) may make better offers for your house, particularly when service fees are taken into consideration.
Some sellers may find that Zillow Offers and other iBuyers aren't interested in their homes, either because they're not in the right geographic area or because they're in need of major repairs. In those cases, home flippers (like the ubiquitous "We Buy Houses!" services you see advertising everywhere) may be a viable alternative. They pay considerably less for homes than iBuyers do, but they focus on purchasing fixer-uppers and will buy properties that Zillow Offers won't touch.
There's one other option to consider: so-called "new age" cash buyers like SellYourHome.com, which combine the benefits of selling to iBuyers and home flippers. They'll purchase homes in any location and in any condition, they don't charge commissions or service fees, they make offers in 24 hours and can close within several days if desired, and they combine computer algorithms with on-the-ground property evaluations to come up with the most realistic offers.
In many cases, these "new age" buyers offer the most for homes, while closing almost immediately and paying in cash.
Bottom Line: Depending on your individual situation, selling through realtors, using a different iBuyer or working with a home flipper may be a more profitable or realistic alternative to Zillow Offers. And "new age" cash buyers often provide the best of all possible outcomes.
Can You Buy a Home Through Zillow Offers?
The company doesn't call the service by that name, but yes, once Zillow Offers buys homes they're available for purchase on the Zillow website. They're easily identified by an "Owned by Zillow" badge displayed on Zillow real estate listings.
If you're interested in one of their offerings, you (or your realtor) can make an offer through the site, and receive an answer within 48 hours. The process works essentially the same way as purchasing any other home; for example, you can tour the house before making an offer, you can request repairs or buyer's credits, and Zillow will pay your realtor's commission if you end up buying. There's another advantage: the homes are already vacant, so closings can be scheduled quickly.
Zillow also offers a "Zillow 360" program, which offers a 1-2% rebate on your home's sales price if you buy your next home through the company, and finance the purchase through Zillow's home loan affiliate. They also throw in $1500 in closing fee credits and a free local move, if you use Zillow 360.
Bottom Line: The homes Zillow buys can be purchased through their website, using a process that's pretty close to buying a house traditionally. They also provide perks if you sell, buy and finance through the company.
Zillow Offers: The Summary
Zillow is a highly-respected online real-estate giant, and they operate a trustworthy iBuyer service which purchases houses in good condition for immediate cash. The process is easy to use, and can benefit homeowners who need to sell on short notice or without a lengthy traditional real estate sales process.
Zillow Offers may come relatively close to approximate market value, but they're then adjusted for the repairs the company will be making after the sale closes, and a substantial service fee is deducted from the offer price as well. The result is an offer which can close quickly – but it will not only be lower than full market value, but it may also be quite a bit lower than offers from other iBuyers.
Zillow Offers Reviews: FAQ
Q: Is Zillow Offers a better alternative than the "We Buy Houses for Cash!" home buyers?
A: It really depends on your home and your goals for the sale. Those latter buyers are home flippers, who are only interested in purchasing homes in poor condition and will usually make lowball offers. Zillow Offers only wants houses in good condition; they'll normally offer more, but their fees will take a big bite out of the final sales price. They're really two different types of cash buyers, for two different situations.
Q: Zillow Offers says that their offers are almost "market value." Is that true or false?
A: It's really a question of semantics. They may come close to what you could get for your home on the open market, but that's before costs for repairs and their service fee are deducted from the original offer you get from them. In reality, they're likely to end up giving you quite a bit less than you'd get via a traditional sale.
Q: When I look my house up on Zillow, it gives me their "Zestimate" of the home's worth. Is that what they're going to offer to buy it?
A: Not really. They adjust the Zestimate based on other factors before making an initial offer. Then they visit your house, inspect it, and adjust their offer again. In most cases the offer they're willing to put onto a contract will be noticeably lower than the Zestimate they publish on their website.
Q: Does that mean I can't trust Zillow Offers?
A: Not at all. Zillow is a reputable company; it's simply trying to buy homes for what it considers "reasonable" prices. They justify their service fees by saying (accurately) that they have to pay to own, repair, clean and maintain the house after they buy it. They're definitely trustworthy – but that doesn't mean that selling to them is a good deal for homeowners whose houses are in good shape and could bring better offers on the regular real estate market.