When you're selling a house, you're likely to be hit with "sticker shock" twice.
The first time is when you realize that buyers may not be willing to pay as much you had hoped.
The second time you experience sticker shock? It's when you get the first draft of your closing documents. That's when you see, in black and white, how much you'll have to pay in fees, closing costs – and realtor commissions.
Those who've bought and sold homes in the past will expect to see additional costs. But the details are still likely to be shocking. After all, it's one thing to read that a seller's closing costs usually total between 2% and 4% of the final home price. But it's quite another to see the actual numbers.
The median home sales price in America is right around $300,000, which means that between $6,000 and $12,000 in closing costs would be deducted from the final sales price of the home. The seller isn't being paid $300,000. They're being paid a lot less.
And that doesn't even include the realtor commissions.
Ah, the commissions. If you've selling for the first time, you've never had to deal with commissions before. Buyers don't normally pay commissions to their agent. The seller is responsible for paying the agents on both sides of the transaction.
So how much more are we talking about?  And is there any way to reduce that potentially back-breaking extra cost?
In most cases, we're talking about even more money than the closing costs. And yes, there are some alternatives.
How Much Are Realtor Commissions?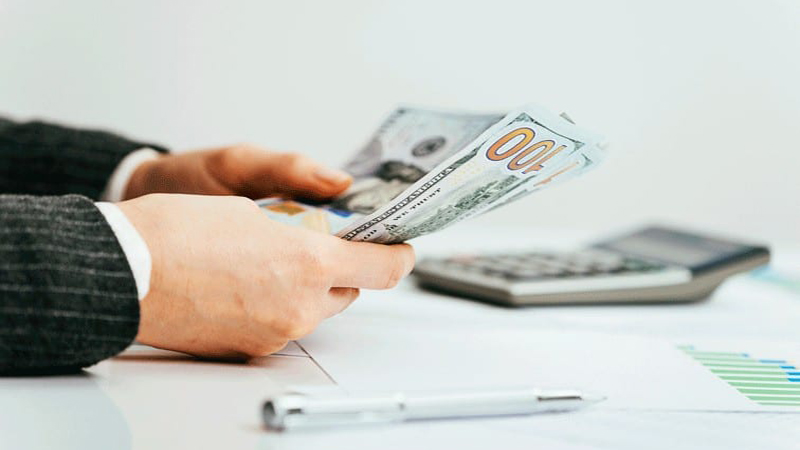 Commissions on a home sale usually total 5-6% of the selling price.
2½-3% goes to the buyer's agent, and 2½-3% goes to the listing (seller's) agent. And the seller pays both commissions.
For the average $300,000 American home, that adds up to total realtor commissions of $15,000-$18,000. Half goes to the buying agent, half goes to the listing agent, and the seller pays all of it.
That leads to several important questions.
Q: Where do those numbers come from?
A: Essentially, they're traditional. They may vary a bit between real estate markets, but 2½-3% has been the sweet spot for realtors for many decades. And as you'll see shortly, they're actually quite reasonable.
Q: Why does the seller pay the buyer's commission?
A: Again, it's tradition, but a tradition that makes sense. If agents won't show a home to potential buyers because they may not get paid, it's probably not going to be sold at all. The truth is that the seller depends on buyer's agents – so it's in the seller's best interest to keep them happy and motivated.
Here's one more truth: many buyers are spending all they can afford. If they had to pay thousands more for a commission, they might not be able to buy the house at all.
Besides, it more or less balances out in the end. A home seller is probably going to turn right around and buy a new house, without having to pay a commission on the deal.
Q: Can I make it clear that I won't pay the buyer's commission?
A: Of course. But in that case, buyer's agents probably won't show your home, and you probably won't be able to sell it.
Q: Can those commission numbers be negotiated?
A: Sometimes, depending on how hot (or cold) the market is and how badly the realtors need the business. At times, agents may also agree to lower commissions in return for a lower level of service. One alternative is "discount brokers," which we'll discuss in a bit.
First-time home sellers are usually aghast when they realize how much realtor commissions will be costing them – and the sticker shock is understandable. The actual commissions, though, are actually very reasonable.
Bottom Line: Home sellers pay commissions to both the buyer's agent and their own listing agent. Those commissions usually total 5½ -6% of the total sales price, split between the two realtors. The percentages may be slightly negotiable, but paying them is a "cost of doing business" if you want to sell your home through a realtor.
Why Are Realtor Commissions So High?
A total commission of 5-6% may seem like price gouging, especially when converted to real numbers like $10,000, $20,000 or $30,000. But quite honestly, the commissions are easy for real estate agents to justify. They put a lot of time and effort into every home purchase or sale.
The listing agent (or selling agent) advises the seller on pricing, repairs or renovations that could boost the value of the home, staging, negotiations and all of the details that go into selling a home, finalizing and closing a deal. They also host all of the open houses and private showings, negotiate offers and counteroffers with potential buyers, and act as the point person with the buyer's agent during the lengthy process of appraisals, inspections and closing.
The buyer's agent has to research available homes, take clients to open houses and showings, prepare and submit offers, negotiate with the seller's agent, and coordinate all of the other details involved in buying a house.
That's a lot of work, which can take weeks or months. And just as importantly, the agent who deals with your transaction doesn't keep all of that sweet commission cash; agents usually receive just half the commission.
The broker who they work for – and who pays all of the costs of running a real estate business like rent, vehicles and advertising – gets the other half. It's not cheap to market homes to buyers, or to subscribe to the MLS service that provides realtors with detailed real estate listings.
So 5-6% turns out to be completely justified, when you look at the actual numbers.
The average home sales price in America is around $300,000.
6% of $300,000 is $18,000; $9,000 for the seller's broker/agent and $9,000 for the listing (seller's) broker/agent.
That means each broker gets $4,500, and each agent gets $4,500.
And most real estate agents don't receive a salary. $4,500 is the total amount they make for working on the transaction for several months. And for context, the average agent in America earns about $42,000 a year.
Here's the moral of the story. When you're sitting at the closing table and see that you're paying $15,000 or $20,000 in realtor commissions, don't stare at your realtor with daggers in your eyes. Traditional real estate commissions are fair and reasonable, and your realtor isn't ripping you off. They're making a small portion of the total – and they're the one who actually sold your house for you.
Bottom Line: Most real estate agents don't make a lot of money, and they spend a lot of time and effort selling your house (or helping you buy one). Their commissions may seem high but they're fully justifiable, since each agent has to split their commission with their broker – and since your house would still be "for sale" without the work they put into the deal.
Alternatives to High Realtor Commissions
Even if you realize that paying 5-6% in realtor commissions is reasonable, you may still may not want to pay that much, or you may not be able to afford paying that much.
There are a few ways you can avoid paying high commissions when selling your home; in fact, there are a few ways to avoid paying any commissions at all. Most, however, will require more work on your end – or selling your home for a lower price.
Negotiate
We've already mentioned this possibility. Some realtors may be willing to come down a little on their commission, especially if you've spoken to other agents who are willing to take a smaller commission and can use that fact as leverage.
When trying to get your agent to take a lower commission, you might have to make some concessions. For example, the agent may ask to eliminate open houses or virtual online tours, since that might save them a little money. They might also offer a lower commission rate if you agree to use one of their preferred vendors to stage your home or make repairs; left unsaid in that type of negotiation is that the agent will be getting a kickback from the vendor.
Don't expect to save a fortune by negotiating, since it's almost impossible to find an agent who will come down below 2-2½% – and you'll still have to pay the buyer's commission as well. On rare occasions, you may find an agent who will take a lower commission and try to get a buyer's agent to lower their commission as well. That's only likely to happen in a slow market, though, when both realtors badly need the sale.
One of the best negotiating tools you can use is threatening to use a discount broker instead. Of course, that doesn't have to be a threat; you can often save money by using one of these newer-style real estate agents.
Use a Discount Broker
One of the biggest recent innovations in the real estate industry has been the emergence of discount brokers and agents. They charge lower commissions, in return for a lower level of client service. (That's just a lower listing fee, needless to say. Discount agents can't do anything about the buyer's agent commission.)
You've probably heard of the biggest ones. Redfin, for example, generally charges a 1½% listing fee, and gives back a rebate of ½% if you also buy your next home through their agency. Paying a commission of 1½% instead of 3%, needless to say, would save you a few thousand dollars. That's not peanuts.
What's the catch? Well, Redfin and similar discount real estate companies make their money on high volume. Unfortunately, they don't have more agents than full-price, full-service realtors. That means that each Redfin agent is handling two or three times as many clients – and giving each client just one-half or one-third the attention they'd get from a higher-priced agent. That can be frustrating, and may cause lengthy delays in the purchase and sale process.
Other discount brokers who offer 1% or 1½% commissions may not supply many of the services that agents traditionally offer their clients, like high-quality photography and video for ads and website listings, or home staging. Even worse, they may not pay the same attention to selling your home as would agents who are making 2½ or 3% commissions.
Are discount real estate agents worth using? If you're selling a terrific property in a hot market, your home might "sell itself" and you might not need to pay for extra help. If it's going to be a challenge to find a buyer, however, using a cheap realtor could be a big mistake.
Try FSBO
FSBO, as homebuyers and sellers are quick to learn, stands for "For Sale By Owner." When you take the FSBO route, you don't use a listing agent at all. You're the one who's actually doing all the work to sell your home.
The big advantage to a FSBO sale, of course, is that you don't have to pay a listing agent to sell your home. The big disadvantage is that it all falls on your shoulders: setting a reasonable asking price, attracting potential buyers, convincing them to make an offer, negotiating, doing all the paperwork, closing – and everything else in between. After one FSBO, you'll understand why agents charge "big" commissions for their work.
It's easier than it used to be to sell your own home, though. A number of websites now offer FSBO services; the most important is a flat-fee service that lets you pay a few hundred dollars to have your property listed on the Multiple Listing Service (MLS) and most major real estate websites. That's where realtors and homebuyers find listings, and it's nearly impossible to sell a home without being displayed there.
Is a FSBO worth it? Not having to pay a listing agent's commission will definitely save you a lot of money, around $9,000 for the average U.S. home we keep mentioning. But you'll still have to pay the buyer's realtor, except in the rare cases when a buyer isn't using an agent either.
More importantly, are you ready to do all the work, and do you have all the knowledge that a realtor brings to the table? Saving $9,000 sounds like a great deal – until you're unable to sell your house because you don't know how to sell a house.
Sell Your Home for Cash
There's one way to be sure that you don't have to pay real estate commissions: sell your home directly to a company that pays cash for houses.
Have you ever driven by signs, usually tacked onto telephone or utility poles, that say "We'll Buy Your Home For Cash!" Those aren't posted by individuals; there's an entire business model based on purchasing homes, repairing or remodeling them, and reselling them. Think home flipping, but on a much larger scale.
Since there's no lengthy sales process and no negotiation involved, there are also no realtors involved – so there are no realtor commissions to pay. There's a downside, though; these companies will offer less than market value for your home. Often, a lot less.
All sorts of companies are willing to make immediate offers to buy homes, paying cash and closing within days or weeks. Some are reputable, others aren't; some will buy almost any house and others have strict limits on a home's age, condition or location; some are ready to make a straight cash deal, and others tack on huge "service fees" that end up costing even more than the real estate commissions on a traditional sale.
As you can probably guess, you have to check out these buyers very carefully before committing to a deal. A good starting point is SellYourHome.com, which buys houses in any condition, makes a firm cash offer in 24 hours, doesn't charge service fees or commissions, and can close in just a couple of days. Most importantly, they're an established and reputable buyer.
Is selling your house for cash worth it? It is for those who need quick cash, those who have to move quickly for family, job or personal reasons, or those who have inherited a home and want to get it off their hands. It's also an option worth considering for those who don't want to deal with the hassle – or expense – of commissionable and lengthy real estate sales.