Selling a house can turn your life upside down for quite a while.
Simply making the decision to sell a house that's been your home for a long time – and quite possibly your children's home for their entire lives – is usually emotional and difficult.
Then comes the really tough stuff: fixing up the house to be sold, packing your belongings, finding a realtor, setting an asking price, leaving the house every time there's a showing, negotiating with potential buyers, doing all the paperwork.
And that's not even mentioning the very serious issue of finding somewhere else to live while all this is going on – and while you're trying to juggle work, family and other responsibilities as well. It's also not mentioning the big commission you have to pay a real estate agent to sell your house.
Many home sellers have one thing in common; they've wished, at least once or twice, there was a magic wand they could wave to "just sell the damn house already."
In recent years, that possibility has materialized. Individuals or companies who promise to buy your house for cash – immediately – are just about everywhere. You see their ads online, on real estate websites, and even on roadside signs you pass every day on the way to work.
One of the biggest companies that offers to buy your house in a hurry, for cash, is Offerpad. They even offer some perks that competitors don't, like allowing you to rent your house for a few months after you've sold it, so you still have somewhere to live while you're house hunting.
Is Offerpad legit? Is the service worth using?
Let's find out.
What Is Offerpad? Is It Reputable?
Offerpad is an online real estate buyer that's been around since 2015. It was founded by an experienced real estate broker, together with the company that's the largest owner of single-family rental homes in America. Offerpad raised hundreds of millions of dollars in debt and equity in 2017, was acquired by an even-larger firm in 2021, and is now valued at about $3 billion.
In short, Offerpad is completely legit and one of the largest real estate companies in the nation.
Offerpad operates an "iBuyer" service, which is short for "instant buyer." It's one of the fastest-growing segments of the market, with giants like Opendoor and Zillow competing with similar services.
iBuyers use proprietary algorithms that use factors like the size and condition of a house, and market conditions and prices, to come up with a quick cash offer to purchase the home. That's how Offerpad and similar companies are able to make an offer within hours after an owner fills out an online form. Most iBuyers then send a representative out to the home to confirm the details and finalize the offer; Offerpad works a bit differently, as we'll discuss shortly.
iBuyers aren't the same as other types of home investors, particularly the ones that advertise on those 'We Buy Houses For Cash!" road signs we've mentioned. The latter buyers are generally home flippers, looking for homes in disrepair that they can pick up for a song, repair and sell for a big profit. iBuyers, by comparison, usually want to purchase homes in good shape that can be resold with a minimum amount of effort.
There's one other important fact that's important to understand about iBuyers. Most of them, including Offerpad, only operate in limited geographic areas and only purchase very specific types of homes. If your house doesn't meet the criteria, you're out of luck. Would Offerpad be interested in your house? Stay tuned.
Bottom Line: Offerpad is a iBuyer service that is one of the oldest in the country, well-capitalized and reliable. It uses a computer algorithm to make "immediate" offers to buy well-maintained homes in its service area. Closing and a cash payout follow quickly if the deal is accepted.
How Offerpad Works
We've already touched on the basics: you submit an online form spelling out details of the house you want to sell. You can also upload photos or a video walkthrough of your home to give the company more information to work with.
Within 24 hours, Offerpad replies with a cash offer for the house, and the seller has four days to accept or reject it. Here's where things differ a little from the procedures most iBuyers follow; the seller has to sign a binding contract (with a 1% cancellation fee) and choose a closing date immediately. With companies other than Offerpad, the actual contract isn't signed until after a representative makes an in-person visit to the home.
Offerpad sends someone to your home as well, but it's to conduct an inspection that confirms the details you submitted online. The company will also give you a list of repairs that must be made for the deal to be completed. At that point you have three choices: you can make those repairs on your own (you have to send them copies of all receipts), you can have Offerpad make the repairs and take the costs out of the amount they've offered for the house, or you can back out of the deal without having to pay the cancellation fee.
The closing can be scheduled as soon as ten days after the repairs are made. Aside from avoiding all of the normal hassles of a traditional sales process, a fast closing is one of the huge benefits of selling to an iBuyer like Offerpad.
Payment is delivered in cash, and as we've mentioned, the company offers the option of renting back the home for up to 90 days so you can live there while shopping for a new house. (In some cases, they'll also pay to move you to the new home.)
Now, we get to one of the big drawbacks of Offerpad and other iBuyers. It's true that using an iBuyer allows you to avoid paying realtor commissions – but that doesn't mean you won't lose a huge chunk of the purchase price when you close.
Most iBuyers charge a substantial fee for their services, and Offerpad is no different. They charge a 5% service fee, meaning your payout will actually end up being 5% lower than the sales price Offerpad has agreed to. That service fee doesn't cover closing costs, either, which can add thousands of dollars more to the final cost of selling the home.
In short, using Offerpad won't save you huge amounts of money at closing. You'll still pay closing costs and a 5% service fee instead of the usual 5-6% in agent commissions.
Bottom Line: Offerpad provides huge shortcuts in the time it takes to sell a home, making a cash offer within 24 hours and able to close within days of necessary repairs being made. However, their service fee essentially negates any savings you would realize by avoiding realtors and their usual commissions.
How Much Does Offerpad Pay For Your Home?
It depends. Generally speaking, you should definitely expect to receive less for your house from Offerpad than you'd get on the open market. To put it nicely, that's the cost of being able to sell your home almost immediately with virtually no difficulty or risk.
On the other hand, Offerpad and similar iBuyers will usually offer more for homes than flippers like those "We Buy Houses!" guys (who are actually franchisees of a nationwide company that specializes in purchasing, renovating and selling homes in poor condition). They usually offer 20-30% less than a home's full market value.
A good rule of thumb comes from the Dow Jones subsidiary MarketWatch. They report that when everything's added up, a sale to an iBuyer like Offerpad will end up netting about 11% less than a home could fetch when sold traditionally.
Bottom Line: Offerpad will pay less for your home than you'd probably be able to get on the open market, perhaps 10-15% less, once it's in saleable condition. Expect to get a good deal more than you'd receive from a home flipper, though.
What Homes Will Offerpad Buy?
Offerpad is a typical iBuyer when it comes to the houses it will purchase.
The company wants only single-family homes (townhouses and condos are fine) in generally-good condition, no more than 60 or 70 years old, and on relatively-small (one acre or less) lots. It's not interested in mobile, manufactured or modular homes, it won't buy houses without clear title, and it won't touch homes with significant structural problems like bad foundations. It also has internally-set maximum values for each market, and won't go higher.
Why such strict rules? It's simple. Offerpad wants to be able to resell houses quickly, and home that fit those standards are the easiest to sell.
One more qualifier: the company only operates in 17 markets, mostly in the South and Southeast. Homes must be located in one of the following general areas to receive interest from Offerpad:
Birmingham, Alabama
Phoenix or Tucson, Arizona
Denver, Colorado
Jacksonville, Tampa or Orlando, Florida;
Atlanta, Georgia
Indianapolis, Indiana
Las Vegas, Nevada
Charlotte or Raleigh, North Carolina
Nashville, Tennessee
Austin, Houston, San Antonio or Dallas/Fort Worth, Texas
Bottom Line: Offerpad only purchases houses in certain markets, mostly in the South and Southeast, and the company only to buy wants newer, single-family homes in relatively-good shape.
Why Would You Sell Your House to Offerpad?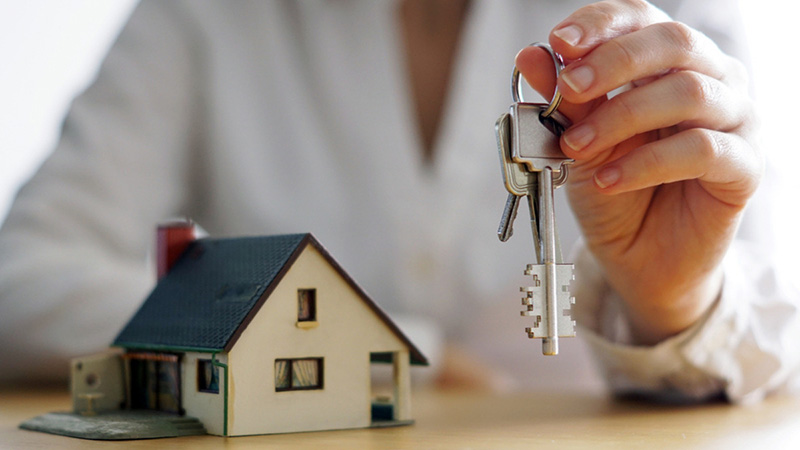 Some people have all the time in the world when they're thinking about selling their home. They can wait until they think they'll get the best offers for their house. They can put their home on the market and let their agent show it for weeks or months, until they're ready to accept an offer that comes along. In other words, there's no rush.
Others, however, must move in a hurry. They may have a job waiting in a new city or state, they may be dealing with family or illness issues that force them to relocate quickly, or they may be faced with financial problems that make it virtually impossible to remain in their home much longer.
The normal real estate sales process is a big problem for those people. It can easily take 2-3 months to list, sell and close on a house under the best of circumstances. In a down market, it can take much longer.
That's the real reason most people would consider selling to an iBuyer like Offerpad. The entire process can take weeks instead of months. For a house in very good condition that only needs minor repairs, the closing can happen even more quickly. For someone who has to be out of their home in a hurry, Offerpad can provide a reasonable and trustworthy "escape hatch."
One more thing: the two or three months of mortgage payments that would build up during the traditional process of selling through a realtor can be another convincing reason for sellers to go the "fast and easy" route through a company like Offerpad.
Bottom Line: Offerpad and similar iBuyers are one of the best choices for sellers who have to be out of their home in a hurry, and are less concerned with the final sales price than the timing of their move.
Other Services Provided by Offerpad
Offerpad is best known for its iBuyer service but it does offer two other services, one to sellers and one to buyers.
Offerpad Flex
This service combines regular Offerpad features with the freedom to try to sell through a realtor for a higher price.
First, the company makes an offer to purchase the home, but it then allows you to list the home with one of its local real estate partners. If you get an acceptable offer, you can take it and pay traditional commissions; if not, you can accept the original Offerpad offer within 90 days.
With Offerpad Flex, you also have the opportunity to have the company's contractors make any necessary repairs, and they'll take the cost out of the final sales price instead of requiring you to pay out of pocket.
Buying through Offerpad
Offerpad allows clients the opportunity to tour and purchase any of the homes they've already purchased through their iBuyer service. That could be an advantage when a market is hot and houses get snapped up quickly. One of the company's real estate partners acts as the buying agent if one is needed, and there's a $1000 credit toward closing costs for clients who use the company's Offerpad Home Loan service.
Bottom Line: You can purchase a home through Offerpad, or take advantage of their "Flex" service which lets you try to sell through a realtor after receiving an initial offer to purchase. The number of people who will benefit from these services is small, but these could be options worth investigating.
Are There Better Alternatives to Consider?
If you want the highest possible sales price, probably not. Your best bet is to go through the regular process of listing and selling your home through a realtor.
If your home is in poor condition you might do better speaking with a home flipper, who will be willing to purchase homes that Offerpad would pass on. The price you get for your house will be substantially lower, though.
Another alternative worth considering are so-called "new age" home investors, like the company SellYourHome.com. They operate in all markets, and will purchase homes in any condition. They also make cash offers within 24 hours and can close in as soon as a few days, if necessary. They don't charge commissions or service fees, either, so their offers usually come closer to market value than those from most other buying services.
Bottom Line: There are several alternatives to Offerpad worth considering; perhaps the best is finding a "new age" buyer who will often pay more for a home, with no fees attached to the sale.
Offerpad: The Summary
Offerpad was one of the nation's first iBuyers, and has grown into a major factor in the real estate market. It's a solid company that offers immediate cash for homes in good condition, as long as they're located in one of the cities where the company operates.
There are several drawbacks to consider, however. Offers will often be 10-15% lower than true market value, and there's a 5% service fee tacked on to each transaction. That negates the perceived advantage of selling without a realtor, making the real argument for Offerpad the speed with which they can make an offer and finalize a sale.
Offerpad Reviews: FAQ
Q: My house isn't in perfect condition. Will Offerpad buy it?
A: Quite possibly, if the work that has to be done is relatively minor. There's no harm in asking for an offer, and if they're willing to purchase your home, one of their representatives will work with you on planning (and executing) any repairs necessary before they'll finalize the purchase.
Q: Will I lose a ton of money selling to Offerpad?
A: It depends what you call "a ton of money." Generally speaking, you'll probably end up receiving 10-15% less than you would if you sold through a realtor, but that's a much better deal than you'd get selling to a home flipper. The real reason to use iBuyers like Offerpad (or new-age buyers, who usually pay more) is because you can sell your house in a matter of days or weeks, not months.
Q: Can I negotiate with Offerpad once they make an offer for my house?
A: Supposedly not. They say they won't negotiate, but there's no harm in trying once their rep comes to your home to do an inspection before the deal is finalized.
Q: Is Offerpad a good option when I want to buy a house?
A: Their inventory certainly won't be as large as you'll find when using a traditional realtor, and you won't be saving any money by using Offerpad. However, there's a chance that they've bought a home that you love that isn't listed anywhere else. And since they're selling homes that have already been purchased, they can be more flexible with closing and move-in dates.