You're getting ready to sell your home – and you're already anticipating the huge profit you're going to make on the transaction. It may be the single largest cash payment you receive in your lifetime.
And you're going to just hand over 5-6% of that payment to a realtor? What sense does that make?
For the majority of home sellers, it actually makes a lot of sense. For others, however, the smart move can be to sell their house without a realtor.
Let's figure out when it can be the right financial move to sell your own home, and the best ways to go about it.
How Can Realtors Justify Those Enormous Real Estate Commissions?
The numbers tell an interesting story.
The average home sale price in America was nearly $420,000 during the second quarter of 2021. That would make the average sales commission around $21,000-25,000. Even if you sell your home for "only" $200,000, the commission can still end up costing you $10,000 or more.
Truthfully, though, those numbers can be misleading. The seller is responsible for paying commissions for both ends of the transaction, so just half of the traditional real estate commission goes to the realtor who sells your house. The other 2½-3% goes to the buyer's agent. Even if you sell without a realtor, you still have to pay that 2½-3%.
There's even more to the story. Some of that seemingly-enormous fee you pay your realtor may actually be spent on expenses that you'd otherwise have to pay out of your own pocket, like listing fees, advertising, and home staging.
The rest of your realtor commission gets split between the agent and the brokerage they work for. So it turns out that your real estate agent usually ends up making somewhere between $2,500 and $12,500 or so, as compensation for all of the hours they put into selling your house – and for all of the accumulated expertise and experience they use to maximize your sales price.
That last fact is worth considering. A study by the National Association of Realtors – admittedly, a somewhat-biased source – found that the average house sells for tens of thousands of dollars more when an agent handles the sale. So some people who think they're saving money by doing the work themselves may actually end up making less money at the closing.
Even so, very few of us would be willing to burn thousands of dollars if we could keep the money for ourselves. And there definitely are some sellers who will find it worth their while to sell their house without using a realtor.
Bottom Line: It can seem like a no-brainer to try to sell your home without the help of a realtor. However, half of the normal sales commission will still have to be paid to the buyer's agent, the seller will still be responsible for paying marketing and related sales expenses, and a realtor can often negotiate a much-higher sales price than a seller could bring in on their own. For those reasons, only some home sellers will find it worth their while to sell without a realtor.
Who Should Consider Selling a House Without A Realtor?
There are a couple of obvious possibilities.
Obviously, those with previous experience as real estate agents are best suited to listing their home as what's called a FSBO, or "For Sale by Owner" property. They know what has to be done and how to do it, whether it's using comparable neighborhood sales prices to set the optimal listing price, or negotiating with a buyer's agent to get the highest possible return.
It also makes sense for most people who are selling their house to a family member or friend to do it without using an agent. Extensive marketing of the home isn't necessary, the sales price and the details of the sale normally don't require expert negotiation, and both the buyer and seller can save substantial amounts of money by forgoing the services of realtors.
Here's one more category of seller who may do better without an agent: someone who has to sell their home quickly and/or at a below-market price.
Some people – for example, those have to move because they're starting a new job, or those who are getting divorced – may be selling under serious pressure and don't have time for a long listing-and-negotiation process. Others may be underwater on their mortgage payments, or unable to afford the repairs needed to put their home on the market for a decent price. We'll look at a few smart sales alternatives for those folks shortly.
Then there are those who simply believe that they can do just as good a job as an agent, while saving thousands (or tens of thousands) of dollars in the process. How can they sell their house without a realtor? We happen to have some guidelines right here.
Bottom Line: Those with previous experience as a real estate agent, or those selling to a family member, are in good positions to avoid realtor commissions when they're selling their home. Selling without a realtor may also be a smart decision for some who are under severe time or budgetary constraints. For everyone else, selling without an agent takes a lot of time, planning and patience, and it may not be the right choice. But it can be done.
Selling a House without a Realtor
These steps are important in the home sale process, whether or not you hire a real estate agent.
Here's the most important difference: without a realtor, you're the one who's ultimately responsible for making sure they occur – and how well you perform them will determine how much you get for your home and how quickly the house will sell. There's one more difference, too: they'll take up a lot more of your time than you might expect.
1. Prepare the House for Sale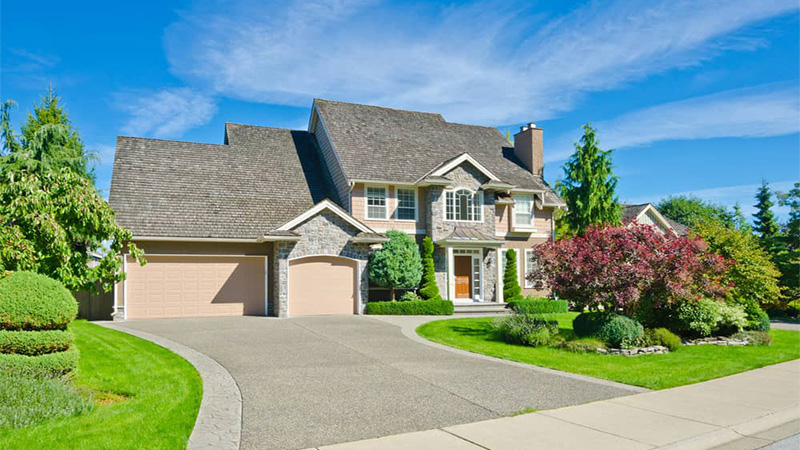 No home is ready to be put on the market without at least some work.
In worst-case scenarios, there are major structural repairs or renovations necessary. It's unlikely anyone will commit to purchase a house at market price, if there are large cracks in its foundation or the roof clearly needs replacement. In more-common situations, broken appliances will need to be fixed, and holes or cracks in the walls and ceilings will have to be repaired.
And in just about all cases, a deep cleaning, a fresh coat of paint, a good interior de-cluttering and landscape cleanup will be needed before a home will look attractive to prospective buyers. Waiting until the week before the house is about to be listed, or leaving repairs for the buyers to worry about, will cost you more money and add to your stress level.
Avoid one common mistake, though. Some renovations and upgrades won't increase your selling price enough to make them worthwhile. Only spend money on work that will either boost the sales price or make the house more inviting to possible buyers.
Aside from the obvious stuff, how do you know which repairs are worth considering? You can do a lot of reading online – or you can use the pro tip we suggest in the next section.
2. Do Your Research
One of the most important pre-sales jobs you'll have to do is setting a sales price, and finding the "sweet spot" on the market will require some research. There's a short cut you can take, though, if it doesn't offend your sense of ethics. And it can also help you decide what repairs and renovations your house needs.
Pro tip: consult some realtors.
No, you're not going to hire them, unless they convince you to change your mind. In fact, you're not even going to tell them that you're planning on a FSBO. But when agents think they have a good chance of earning your business, they'll be fountains of valuable information.
They'll tell you what they think needs to be done to make the home sales-ready, and they'll come prepared with research on comparable sales prices for houses in your area. They'll even leave printouts of the "comps" for you after you meet with them.
That doesn't mean you should avoid doing your own research. Check sites like Redfin and Zillow to find the most recent sales in your neighborhood that match your own home in terms of size, number of bedrooms and bathrooms, important upgrades and features. Average the sales prices for the three or five closest matches, adjust them for important differences with your own home, and you'll have a good starting point for your listing price.
3. Hire Some Help
Bringing in two or three professionals will greatly improve your chances of selling your house for the highest possible price.
Start with a photographer (and possibly a videographer) to take pro-level photos and videos to be used in the marketing of your home. Don't underestimate the importance of video; these days, it's crucial for online listings. Also bring in a staging company, which will set up your home with furniture, rugs, pictures and knick-knacks so it looks its best during showings.
Yes, they'll cost money – but these are some of the expenses you'll have to pay out of your own pocket that we mentioned earlier. And they're well worth their cost.
4. Put the Home on the Market
We've all seen "For Sale By Owner" yard signs around our neighborhoods, but here's an important real estate secret: those signs rarely lead to actual sales. Most homes are successfully marketed and sold through two avenues, either the real estate industry's Multiple Listing Service (MLS) or online listings.
Every realtor uses the MLS as a bible, because it provides extensive details on every home that's on the market. In recent years, though, it's been "opened up" to the general public. It's the basis of most online real estate listings, and FSBO sellers can get their homes listed on the MLS for just a couple of hundred dollars through services like Fizber and Houzeo.
Consider that an essential expense, because every agent with clients looking to buy will have access to your home's details – and major websites like Realtor.com and Zillow will include your listing when people search for available homes. Consider spending the small extra fee that includes extra features like website video tours, too. You can buy website listings for your home without an MLS listing (or even get some of them for free), but it's not a smart investment.
None of this means you shouldn't put up yard signs or take out ads in the local paper (if you still have a local paper). But getting your home listed is the key to selling it.
There's one more detail that you'll have to take care of, since you don't have a realtor to do it for you. You'll have to prepare the standard disclosure statement required by law, explaining any potential issues with the property that potential buyers must be made aware of. You can find these forms online.
5. Show the Home to Potential Buyers
Here's one of the very time-consuming tasks that a real estate agent normally handles for sellers.
You'll have to be available during business hours, and it won't hurt to be available earlier in the morning and in the evening as well. It's your responsibility to take calls from agents (and possibly from buyers without agents), and schedule showings of your home. You can either rent a real estate lockbox that gives buyer's agents access to your home, or you can be there for the showings – if you're able to step back and simply answer questions without trying to deliver a sales pitch. But the home should be available for showings virtually any time someone wants to see it – after all, you do want to sell, right? Want to hold open houses? That's even more work, but might be worth it.
Pro tip: check the credentials of anyone who says they're an agent before giving them access to your home via the lockbox, and never let an unrepresented buyer visit unless you're there. Also, don't schedule showings without first seeing a mortgage pre-approval letter.
Before a showing, do a quick cleanup (if you're still living in the home) to make the house as presentable as possible. Also turn on all the lights, open all the shades, make sure the temperature is comfortable and inviting.
After showings, be sure you remain available. You don't want to miss an offer, do you?
6. The Offer, the Negotiations and the Closing
One of the great things about selling a house through a realtor is being able to accept an offer, then sit back and relax until the closing. You won't have that luxury with a FSBO, though.
When a buyer's agent calls to tell you that his client is making an offer, that's when more of the important work starts. You'll only have 24-48 hours to respond, so you may want to contact other agents whose clients are interested to see if you can start a bidding war. When you've chosen an offer, read it carefully and completely – and if you can, have a lawyer assist. Their fee will be worth it.
Make sure there's agreement on the amount of the buyer's agent's commission; then it's time to either accept the offer or make a counter. This can go back and forth several times, with agreement necessary on all of the important points like selling price, closing date and contingencies.
After that, details are essential. You must choose a title company (choose one which will assist with the sales paperwork and closing, if possible), stay in touch with the buyer's agent to make sure all contingencies are met and any further negotiations on repairs or buyer's credits are handled properly, and gather all of the forms and information (taxes, mortgage documents, property deed, etc.) that will be needed at closing.
If you've used a lawyer to check the sales agreement, have them with you for the closing as well. Unless you're also a skilled real estate lawyer, you'll appreciate having the backup.
Bottom Line: Selling a house without a realtor is a difficult, time-consuming and tricky process. Those without experience may be able to navigate it if they're smart and detail-oriented, but there are a lot of balls to juggle and a lot of legal pitfalls to avoid.
Other Ways to Sell a House without a Realtor
Homeowners who want to save at least some of the money they'd ordinarily pay a real estate agent to represent them have more alternatives than ever before.
Some realtors are willing to offer their services "a la carte." In other words, they can handle just the details of the property listing, or just the negotiations, or just make sure all of the paperwork is done property and legally. This approach will obviously cost some money, but certainly less than a full-service listing agent would charge.
There are also a growing number of companies and real estate investors who will buy your home for cash in a matter of days or weeks, with no agent commission involved. As we've mentioned, this may be a worthwhile approach for those who have distressed properties, can't afford needed repairs, or need to sell quickly.
You can probably guess one of the downsides of cash purchases: you won't have the opportunity to pit buyers against each other in order to get the highest possible price for your home. In fact, cash buyers will typically offer 20-30% less than the current market price, in large part because they'll have to fix up the house before selling it. Some even tack on fees that can equal or exceed the commission that would normally be due for a traditional sale. And some refuse to buy homes that need lots of repairs or aren't located in the "right" neighborhoods or cities.
That means it's important to choose a cash buyer carefully. So-called "New Age" buyers like SellYourHome.com are often the best option, because they purchase homes in any condition, don't charge extra fees, make offers within 24 hours, and close in as few as 2-3 days.
Bottom Line: There are alternatives to FSBOs if you want to sell your home without a realtor, but there are positives and negatives to all of them. "New age" buyers are most likely to deliver the best deal, quickly.
How to Sell a House without a Realtor FAQ
Q: Will you save money by selling a home without a real estate agent?
A: Sometimes, if you're smart and detail-oriented. But the savings won't be as great as most people think, because half of the commission a seller has to pay actually goes to the buyer's agent, and some of the expenses a realtor pays on the seller's behalf will have to be paid directly by the seller instead. It's also quite common that a realtor negotiates a higher selling price than a homeowner can negotiate on their own.
Q: Are you likely to be "outsmarted" when dealing with a buyer's realtor?
A: It's quite possible; the buyer's agent will almost definitely have much more experience determining fair sales prices and negotiating real estate deals than you do. Some of the risk can be mitigated by doing lots of advance research, and by consulting professionals (lawyers and/or a la carte real estate agents) when necessary.
Q: Can you get into legal trouble when you sell your own house?
A: Absolutely – although we're basically talking about civil issues, not criminal ones. There are lots of laws governing the purchase and sale of real estate, and they still apply even if you're representing yourself in the sale. Once again, consulting professionals should help you avoid these potential legal issues.
Q: Can you save money by convincing realtors to take smaller commissions?
A: Often, yes. Many real estate agents are willing to negotiate, and a growing number of discount brokers charge lower commissions in return for providing fewer services. You'll still owe them a commission that can run thousands of dollars, but it's still a money-saving approach to consider.
Q: Are those "We Buy Houses for Cash" signs you see everywhere really signs of a scam?
A: Some are, but many aren't. Those signs are usually from house flipping companies that make very low cash offers for properties in bad condition. Other cash buyers, particularly investors and "new age" buyers, are likely to be more reputable and offer better deals.