Many home sellers are tempted to sell their house on their own, in order to avoid realtor commissions. Those commissions often cost them as much as 6% of the final selling price.
However, FSBOs (For Sale By Owner) are a lot of work. And many who give it a try find that they aren't able to sell their homes without professional help. About 90% of those who start a FSBO eventually throw up their hands and hire a real estate agent, or give up altogether.
There is some middle ground, though. For example, some realtors will help with one or two difficult aspects of the sales process (for a fee, of course).
And then there's Homie. This real estate brokerage uses a model that's rare among realtors. All you is pay a fixed fee ranging from $2,000 to $3,000, and Homie will serve as your listing and selling agent.
There's a drawback, though. You're expected to do most of the work that's traditionally done by your real estate agent.
Is that a fair trade-off? And is Homie a company you can trust?
Read on.
Exactly What Is Homie?
First and foremost, Homie is a real estate brokerage licensed in all of the states it serves, and it employs licensed agents to handle transactions. It's been in business since 2015 and is a reputable real estate agency.
Homie currently serves just states in the Rocky Mountain area. It started in Utah and Arizona, and more recently has expanded to Colorado, Idaho and Nevada. The company says its revenue has increased more than 150% in the last couple of years, it has received several rounds of equity funding, and has expansion plans which would eventually see Homie operating nationwide.
Unlike most of the real estate startups that have attracted attention in recent years, Homie doesn't depend on proprietary computer algorithms in order to sell houses at lower-than-traditional rates. The company provides each seller with their own dedicated realtor, and uses the usual hybrid online/MLS (Multiple Listing Service) process to put homes up for sale.
So how does Homie cut its costs in order to save sellers money? They provide very little customer service in return for the client's flat fee payment.
Bottom Line: Homie is a reputable real estate agency operating in five states, which to date has seen success with its flat-fee model for home sellers. It provides traditional services through local realtors, but with limited support.
How Homie Works
We've already touched on the basics. If you live in one of the company's five service areas and want to sell your home, you contact Homie and they assign a dedicated agent to the account. When your house is sold, you pay a flat fee that ranges from $2,000 (in Utah) to $3,000 (in Colorado) and is due at closing. You also have to pay the buyer's agent fee, which will add another 2½-3% to the final total, plus the usual closing costs.
But contrast that $2-3,000 flat fee with the traditional seller's agent commission of 3%, and you can see how much you might save by using Homie. In the second quarter of 2021, the median home sales price in America was about $375,000. A 3% commission on that amount would cost the seller $11,200. That's a savings as high as $9,200 over Homie's fee.
Homie is able to charge such low fees, as we've mentioned, because the company provides extremely limited support for homeowners while their house is on the market.
What does that mean in real terms?
First of all, your agent never visits your house, so you'll receive very limited input on crucial issues like the repairs your home needs, how best to stage it, and the description that will be used in listings.
You'll have to take the lead on essential decisions such as a listing price and when to lower the asking price (if necessary).
If you want an open house, you'll have to set it up and host it yourself. There also won't be a Homie agent present at any showings, meaning no one will be there to answer questions or gently push the benefits of your home.
When you receive offers for your house it will be up to you to decide whether to accept them, and you'll be responsible for negotiating with potential buyers.
Yes, you'll be able to call or email your dedicated Homie agent with questions – but the answers you'll get will be extremely limited, since they've never even seen your home. And since each of the company's agents handles a large number of clients through this virtual process, it may be a while before your call or email is answered.
Essentially, you'll be largely on your own while navigating a very complicated process.
Is that a smart trade-off to make in return for a low flat fee? It depends on the seller's knowledge and agenda.
Bottom Line: Using Homie instead of a regular realtor can save a home seller thousands of dollars on the transaction. In return, though, the seller receives extremely limited virtual support from their Homie agent – the agent never even sees the house they're trying to sell. That means the seller ends up being primarily responsible for many of the tasks that realtors usually handle, like determining a listing price and negotiating with potential buyers.
Who Should Consider Using Homie?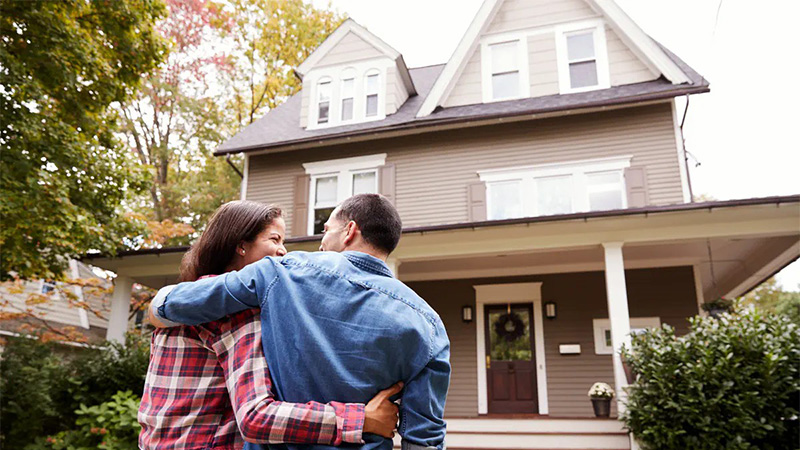 Naturally, the company's limited service area in five Rocky Mountain states prevents many sellers from using Homie to help them sell their houses.
Potential customers, however, have a lot to think about before pulling the trigger. Truthfully, most of the concerns are the same ones that people have to consider before launching a FSBO without using a realtor at all.
Do you have any real estate expertise? More specifically, do you know how to prepare and price a property for market? Do you understand the home purchase and sale process, the necessary paperwork and the legal requirements that must be met? Do you know what can be negotiated with potential buyers, and are you a good negotiator?
If not, do you have the necessary time, energy and desire to do the research that will teach you to handle details like pricing and negotiating on your own?
Do you have the "mental strength" to deal with the inevitable setbacks and disappointments inherent in the home sale process – without a realtor to clean up the messes and "hold your hand?"
Sure, saving thousands of dollars can seem enticing. For those with limited financial resources, saving that amount of money on the sale of their home may even be necessary.
But it's important to realize that whether you're doing all the work with a FSBO, or just most of the work with Homie as a "backup" realtor, the work and mental energy needed to sell a house is much greater than most people understand.
Using Homie requires a much bigger commitment – in time and energy, rather than money – than using a traditional realtor. It's only the best alternative for those willing to invest that time and energy in return for the savings they'll receive.
Bottom Line: Selling with Homie can save sellers a good deal of money. However, homeowners who don't know the ins-and-outs of the home sale process, and don't have the time, energy or desire to do lots of research on the subject, may find that the tasks and details involved are overwhelming. Those who fall into that category, and have the resources to pay a full-service realtor, might discover that paying an agent to do all of the work is an investment worth making.
Other Homie Pros and Cons
Every large and ambitious service operates in ways that can affect its customers in not-so-obvious ways, both positive and negative. Homie is no different.
Since Homie is an actual real estate broker and not just an online operation, it also helps real-life clients buy homes. That can actually benefit homeowners who sell with Homie. If the company finalizes a home sale to one of its own buyers, they reduce the buyer's commission that the seller has to pay. That's a positive.
It's also a negative, though. In those situations, Homie is what's known in the industry as a "dual agent," meaning the company represents both the buyer and seller. Here's the danger in that: Homie isn't solely concerned with getting the highest offer for the seller. They're also concerned with getting the best possible purchase price for the buyer. That's a conflict of interest, which could end up costing the seller thousands of dollars.
The issue goes further. Homie will naturally show the homes they're trying to sell to their own clients, before showing them to "outside" buyers. That can result in a limited number of offers for a house, and quite possibly, a lower sales price.
There's one more possible negative to consider. Most realtors receive a large commission when they sell a house, of course. The in-house agents who work for Homie, though, work on salary. That can mean they're less motivated to close any single home sale, because there's nothing "in it for them." To be fair, there's no evidence that Homie's salaried agents don't care if sales fall through, or that they don't press for the highest possible sales price. But human nature is always something to consider when making a decision as important as choosing a real estate agent.
Bottom Line: Homie's business model allows the company to represent both buyers and sellers, and encourages agents to sell their clients' homes to their own buyers. That can save sellers a little money on the commissions they have to pay, but Homie's divided responsibilities can also result in a lower-than-market sales price. It's also worth noting that Homie agents don't work on commission, so there's a possibility that they might not work quite as hard on any individual sale.
Are There Better Alternatives to Homie?
Very few realtors operate on the same flat-fee basis as Homie, so you won't easily find a similar company.
There are three other ways to look at this question, though.
If you're willing and able to do most of the work necessary to sell your home, it might be a better option to go all the way and try a FSBO. That way you could save the $2,000-$3,000 flat fee, and simply buy a comprehensive listing on the MLS and the Internet. Many companies provide that service for a few hundred dollars. With the proper knowledge and energy, it's savings worth considering.
If you're in the opposite situation and aren't able or willing to do all of the required work, you might find the higher 3% standard real estate commission worth paying. You can also investigate the discount brokers who operate locally or nationally. Redfin, as one example, charges a 1.5% commission and provides more support than Homie. Services like IdealAgent match sellers with local discount brokers. And some local realtors will lower their commission rate if you ask (and threaten to use a discount agent instead).
Finally, there's the option to bypass real estate agents entirely. iBuyers like Zillow Offers and Opendoor purchase homes in good condition for fast cash, although they charge a very high service fee. Home flippers like HomeVestors (operating as "We Buy Ugly Houses") do the same for houses that need a lot of work before they're ready for market, but make very low cash offers. And "new-age" buyers like SellYourHome.com will purchase homes in any condition, with no commission or service fee to pay. You're unlikely to get the full market value for your house if you sell for cash, but you'll be out of the house in just weeks without the hassle of realtors, listings, showings or negotiations.
Bottom Line: It will be difficult to find a direct competitor to Homie, since very few realtors offer a flat-fee service. But there are numerous options to Homie, all with advantages and disadvantages. For example, selling your house without an agent (via a FSBO) won't require a lot more work than you'll have to do when you're represented by Homie. You can also ask a local realtor to lower their commission rate or shop for a discount broker, or sell your home for quick cash in return for a lower payout but a lot less stress.
Homie: The Summary
Homie is a real estate brokerage that's well-established in the Rocky Mountain States. They offer to sell your home for a flat fee of just $2,000-$3,000, depending on the state in which your house is located; that represents enormous savings over the traditional 3% seller's agent commission. The company and its agents are all licensed, and Homie plans to expend to a larger service area in the near future.
The reason Homie can sell for such a low fee, however, is that it provides very limited support for home sellers. Agents never visit the houses, and don't offer much help with crucial tasks like deciding on necessary repairs, pricing the home for sale, or negotiating with potential buyers. The homeowner is left to do most of the work on their own, with advice only available from in-house agents via phone or email.
In reality, selling a house on your own requires almost as much work as selling it with Homie. The company's service could be a good way to save on commissions for those who are knowledgeable in real estate matters and just need a little help, but may not be robust enough for ordinary homeowners.
Homie Reviews: FAQ
Q: Is it really difficult for an ordinary homeowner to sell their house with Homie?
A: Not necessarily. In a hot sales market where houses almost sell themselves, Homie could be a great way to save a lot of money over traditional realtor commissions. In that situation, the seller would only need to do the bare minimum to prepare their home for sale and then field offers. Otherwise, there's a tremendous amount of work required, and most of it will have to be done by the seller – with only some helpful tips available from a Homie agent by phone or email. Homeowners who don't know much about selling real estate could quickly find that they're in over their heads.
Q: How much advice and support do Homie agents really provide?
A: It depends on the agent assigned to the sale. Some are quite responsive and helpful – or as helpful as they can be, considering the fact that they just sit at a desk and talk to you on the phone or via email. Others are juggling lots of clients because of Homie's business model, and shouldn't be counted on for frequent and lengthy consultations. Be sure to interview the agent Homie will be assigning before making a yes-or-no decision.
Q: Does using Homie really save you a lot of money?
A: Yes, as long as the home is worth more than $150,000-$200,000 or so. In that case, the flat fee will be thousands of dollars less than the traditional 2½-3% seller's agent commission.
Q: Is there any advantage to buying a house through Homie?
A: There could be, since the company offers a commission rebate as high as $2,500 to its clients who buy through Homie. On the other hand, they'll try to show buyers their "own homes" before showing all of the houses on the market, and they don't necessarily send a dedicated agent with buyers to showings.