How much is your house worth?
You probably remember what you paid for it – and how much you have left to pay on your mortgage. And you're likely to know what similar houses in your neighborhood have sold for in the last year or so.
Many times, though, that's not good enough:
If you're getting ready to sell your house.
If you're thinking about refinancing.
If you're considering taking out a home equity line of credit.
Before any of those transactions can be completed, you'll have to pay for an appraisal to determine exactly how much your house is worth. But even before beginning the sale or loan application process, it's crucial to have a clear picture of your home's value.
(Not crucial, but still nice: Being able to check your property's appreciation when values in your area are on the rise.)
Until fairly recently, you (or a real estate agent) would have to do a detailed check of what are called "comparables" in the industry, looking at recent home sales and using the data to try to figure out what it means for the current value of your own home.
Not anymore. A few seconds on any one of the many websites offering "home value estimators" can give you a ballpark idea of how much your home is worth.
Are those numbers accurate? Of course not. The websites use algorithms (or other websites' estimates) to come up with approximate values for homes. And needless to say, they have no idea whether you've just put in a gorgeous new kitchen, or if your roof is about to cave in.
Even so, the estimates are usually a whole lot better than you'd be able to do on your own.
Which websites should you rely on? Let's find out.
Zillow
Over the last 15 years, Zillow has become the nation's largest real estate website, with detailed data on well over 100 million U.S. homes. And its "Zestimates" (the name is trademarked) are the real-time real estate valuations that most homeowners use as relatively-accurate snapshots of their homes' values.
Zillow uses proprietary tools and algorithms to come up with its Zestimates, which are based on (among other data) publicly available property information, current and historical tax records, previous sales information, and neighborhood comparables. All information is updated on a daily basis.
It's important to realize, though, that the Zestimate isn't meant to be a completely realistic estimate of what you could get for your home on the open market. Zillow makes it clear that its margin of error is nearly 2% for homes currently on the market – and a whopping 7.5% for homes that aren't currently for sale.
In fact, Zillow covers its bases by also providing a "Zestimate range" of home values, meaning that they're always close to being correct. Here's one example: a single-family suburban home that isn't for sale right now has a Zestimate of $398,787 – but the Zestimate range is displayed as between $355,000 and $447,000. That's certainly a ballpark, but one with an enormous outfield.
Zillow has become the most commonly-used value estimator because its site is so easy to use, and because of the depth of the data it provides. In addition to the Zestimate, the site also provides estimated selling costs and net proceeds of a sale, estimated monthly rental price if the property were to be rented rather than sold, estimated mortgage payment after a refinance, and a wealth of property, neighborhood and community data.
Redfin
Redfin, of course, is best known as a nationwide full-service real estate brokerage. But its website is also home to a home value estimator, which may be the most accurate you can find online. Using publicly-available data and the most recent information from MLS, Redfin updates its estimator's information every five minutes throughout the day.
The company claims that its estimates are more than twice as likely as competitors to be within 3% of a home's final sales price. It's impossible to judge that claim without an extraordinary amount of research, naturally. But third-party evaluations say that Redfin's error margin for homes that are on the market are a bit better than Zillow's, and quite a bit better (5.7% vs. 7.5%) for off-market homes.
There are some negatives, though. First, some areas aren't searchable on Redfin's estimator. When researching for the sample home we mentioned earlier, which is in a very populous county in a major metropolitan area, Redfin came back with "Your search might be outside our service areas." And while the estimates the site does provide are relatively accurate, there's very little additional information on the home, its sales history, or the neighborhood.
This might be the best home value estimator you can find online, but you'll have to use it in conjunction with other, more full-featured sites. Or you can do what the company wants you to do – contact them to sell your home for you.
Realtor.com
You probably can't go too far afield if you use the same home value estimator that the majority of realtors use. Not surprisingly, it's the tool at Realtor.com.
Agents trust the estimator on this website for several reasons. First, it uses information from all of the agents who are part of the Realtor network, and it provides values for almost all of the properties that have passed through the MLS system. That means you're unlikely to get the "outside our service area" notification that we got from Redfin's site.
Second, Realtor.com has been using and refining its algorithm for nearly twenty years, which is why it has become so reliable over time. And third, it provides additional (and from our experience, widely varying) estimates from lender-grade tools like Quantarium and Collateral Analytics. We don't know much about those tools, but the industry uses and trusts them.
The site has a useful graph function that shows the property's appreciation (or depreciation) over the last five years, but it doesn't provide a wealth of information on comparable homes in the same neighborhood, or lots of background info on taxes and the like. Those aren't the primary reasons for using a value estimator, though, and this is a very good one.
Trulia
Trulia was purchased by Zillow a number of years ago, so you'd expect that its estimate of your home's worth would be the same as the one you get on Zillow's site. You'd be right. The data is updated daily and mirrors the information produced by Zillow's estimator, even though the bottom line is called a "Trulia Estimate" and not a Zestimate.
Even so, there's one advantage to using this tool instead of Zillow's: if you're checking the value of your home on your phone, the app is more intuitive and easier to use than Zillow's app.
RE/MAX
This is another huge real estate company, which operates through franchises in about 100 countries. Its home value estimator, however, doesn't work like the Redfin one we've already discussed. Instead, RE/MAX shows you the values computed by two or three other websites, chosen from Zillow, Eappraisal and SmartZip. (Eappraisal's and SmartZip's estimates aren't publicly available.)
This approach gives you a good feel for the way that different algorithms evaluate your property, even if it does introduce a bit of uncertainty into the final results. For instance, RE/MAX showed us the basically the same Zestimate range for our sample property that we found on Zillow, $355,622-$448,278. But also provided a much lower range from SmartZip, $352,315-$362,963. Naturally, we'd prefer that the numbers matched more closely, but remember: these are all just estimates. Only a professional appraisal can come up with the "true" value of a home.
Since RE/MAX wants you to sign up to sell your home with them, they provide a decent number of market comparables along with a handy "contact us" link – but doesn't show much in the way of property history or neighborhood information. It's still a valuable tool to check, however.
Other Home Value Estimators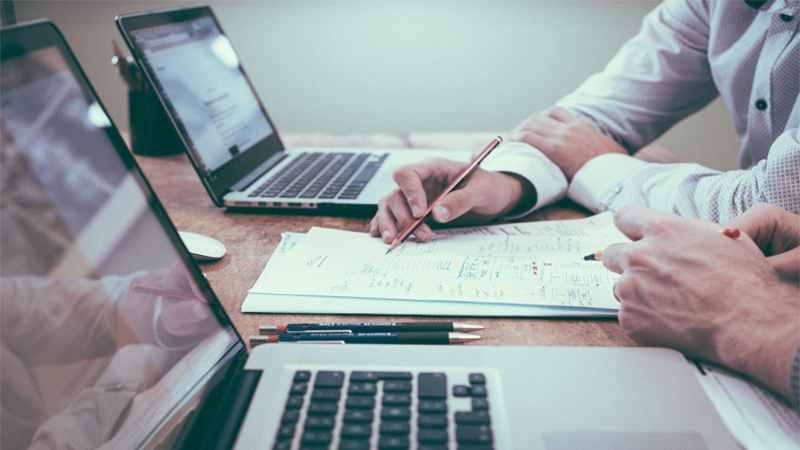 A number of other companies have their own tools, which either provide just an estimated value with no other information (like ForSaleByOwner.com), or take some information and then require you to give them your name and email address before you receive an emailed estimate (like HomeLight). Those may be worth trying if you're seriously in the market to sell your home, but aren't much good to looky-loos who only want to find out how much their house (or their neighbor's house) is worth.
Home Value Estimator Websites FAQ
Q: How do website home value estimators work?
A: Each is a little different. They all use publicly-available information, and real estate companies add proprietary information from their network of agents. They then crunch the numbers in proprietary algorithms. That's why the numbers they come up with are always different, but they're all useful in establishing a ballpark value for a home.
Q: What factors do these tools use to determine the approximate value for a home?
A: It varies. Some go strictly on comparable sales, market trends, and information like the age of the home and its assessed value for property tax purposes. Others blend in statistics on neighborhood factors like school quality and crime rates; some may even increase or lower the value of a home based on the time of year, since homes are often more likely to sell for higher prices in the spring and fall.
Q: Which estimator is best?
A: "Best" is a tricky word; each tool has some value in drawing a picture of a home's value. One online estimator could come the closest to the true market value for "home A," while a different one could be more accurate for "home B." Third-party numbers show that Redfin's estimate may be slightly closer to the actual value of a home, but it still could be quite a bit off the mark. The "best" approach is to check your home's value on several different tools, and use the average and median values as guidelines.
Q: How accurate are these home value estimators?
A: They're not designed to be accurate, they're only created to provide approximate values. Since the real estate market is so dependent on variables like market conditions and available inventory, and since it's impossible for any website to know the condition and peculiarities of a specific home, you shouldn't expect an "accurate" value from any online tool. Look more at the numbers that online estimators crank out as starting points for further research.
Q: Should I get a home appraisal instead?
A: Eventually, yes. You'll need one if you're going to be selling your house or taking out a loan based on its value. But online estimator tools can be extremely helpful before you get to that point, allowing you to get a decent idea of your home's worth without having to spend money on an appraisal. That may help you decide whether to put your home on the market, or whether there's enough equity in the property to justify a loan application.