When you've made a firm decision that it's time to sell your house, the first call you'll make will probably be to a real estate agent.
That makes sense. An experienced realtor will not only give you a good idea what you might be able to get for your home on the open market, but can guide you through the entire process from listing to closing.
But here's the big mistake that many homeowners make, particularly if they're first time sellers: they trust the first realtor they speak with. After all, a real estate agent certainly knows a lot more about selling houses than they do.
That's not meant to imply that they've called an agent who's bad at their job. Truthfully, most realtors are good at what they do. Some are definitely better than others, though.
Just as importantly, some are better suited to selling certain types of properties. One agent may primarily focus on luxury listings, while another may be more comfortable selling less-expensive homes. One may know a particular town or neighborhood better than another. And quite honestly, a seller may find one realtor easier to work with than another.
How do you find the right realtor to sell your home? You interview them – meaning you interview more than one – and ask as many questions as necessary to be sure you've made the right choice.
It's not a waste of your time, or the realtors'. They want your business, and you want the best person to guide you through the biggest financial transaction you may ever make.
Here's what to ask when you're interviewing real estate agents, and what to ask the realtor you eventually choose.
10 Questions to Ask Realtors Who Want to Sell Your Home
A quick but important reminder: we've used the "s" in "realtors" as a reminder that it's a mistake to cut the realtor selection process short. Even if you love the first agent you interview, there are huge benefits to speaking with several more before making a final decision.
1. Are You Licensed, Do You Work Full-Time, and How Long Have You Been a Realtor?
The first part of the question may seem unnecessary, but you'd be surprised. Agents who work on their own, and not for a big brokerage, have no bosses that ensure that they're licensed in the state where they operate. You can ask to see their license, too; a reputable realtor won't be offended.
The second part of the question is just as important. Many agents just work in the industry part-time, while others are semi-retired. They'll often be more difficult to reach at key stages of the sales process, and will be less available to show your home to potential buyers. A part-time realtor may also have less familiarity with the current state of the market than someone who sells houses for 40, 50 or 60 hours per week.
The final answer is also crucial. A long-time agent may not only be better able to help you price your home and stage it to best advantage, but they'll probably have experience dealing with any problems that may crop up during the sales process.
2. Would I Be Working With Anyone Else As Well?
Here's a related question. Even if a realtor works full-time, they may have a high workload and assign some of the tasks involved in your home sale to someone else in their office. That's not necessarily a bad thing, but you should meet anyone else involved in handling your listing – and be sure that your real estate agent will be your primary contact, dealing with all of the key aspects of the sale.
3. Would You Also Represent Potential Buyers?
It's unrealistic to expect that any real estate agent would only work with sellers, not buyers. However, it's realistic – and important – that your realtor promises not to represent any potential buyers for your house. So-called "dual agency" representation, with a realtor working for both the seller and buyer, means that the agent isn't necessarily working in your best interest. They'll be helping both sides, and it's likely you won't get the best possible deal when it's time to negotiate.
4. Do You Have a List of Referrals I Can Speak With?
When they arrive, the agent will hand you a packet of information. It's a good sign if a list of their past clients is included. If it isn't, ask for one, and be sure to speak with at least some of the people on the list before deciding. It's true that any clients whose home sales have crashed and burned won't be on the referral list, but you can still gain important information by speaking with past clients who the agent believes were satisfied.
5. How Many Homes Have You Sold in My Neighborhood?
Unless you live in a small town, some realtors are more likely than others to be familiar with your area of the community. That matters. Agents with experience in your neighborhood have crucial knowledge: what's standard in houses there and what might make yours stand out; recent price fluctuations in the neighborhood; the quality of the school district and how close each school is to the home; and many more specifics that a potential buyer might ask about.
6. What Is the Average Days-On-Market For Your Listings?
When a house languishes on the market without selling, it could be an indication that the realtor has suggested an unrealistic listing price, can't attract qualified buyers, or doesn't pay their listings the attention they deserve. Get this figure from all the agents you interview, and compare them. If one realtor takes much longer to sell houses than the others, that's a very bad sign.
7. What Do I Have to Do to Make My Home Market-Ready?
There are two reasons to ask this question. It allows you to gauge the realtor's understanding of the selling process, since an experienced and competent agent can take a look at your home, immediately see its pros and cons, and advise you on any upgrades or repairs that are needed. And it also lets you pick the agent's brain; they may see problems with the home that you, and the agent you eventually select, may have missed.
8. How Would You Market My Home?
A good real estate agent will already know what they'd do to sell your house as soon as they see it. A modern home marketing plan should include a robust online presence with professional photography and 3-D video tours, as well as a social media and/or email component, in addition to the traditional MLS listing and open houses.
9. What Do You Think My House Would Sell For?
You may not get a definitive answer at this stage. Some realtors will bring a competitive analysis with them to the interview, and will have already decided what a good listing price might be. Others won't bring competitive analyses with them, and may not be willing to share specific thoughts on how much your house would be worth on the open market. Some may just give you a "ballpark" number, subject to further research.
All of those positions are valid, so you shouldn't eliminate an agent from consideration if they're not ready to give you a firm number. All information you can glean at this stage is valuable, though. And if one realtor is clearly in a different ballpark than the others (three agents estimate $350,000-$400,000, the other one estimates $250,000) – that may be a sign that the "oddball" is not the right choice for you.
10. What Will It Cost to Sell My House?
Naturally, this conversation will include commission rates; it's the time to find out what the agent will charge, and whether they'd be willing to negotiate a lower percentage. When you reach a final decision and speak with the agent to hire them, however, there's no harm in taking another shot at negotiating a lower commission.
Other issues should also be discussed. Who pays for the photography and videography? Who pays for the staging, if necessary? (Most realtors will pick up the tab for the first two, many will also take care of the cost of staging.) If the home needs painting or repairs (most do), do they regularly work with contractors who provide favorable rates? Every dollar you can save now is an extra dollar you'll have for commissions and closing costs.
5 Questions to Ask the Realtor Who Will Be Selling Your Home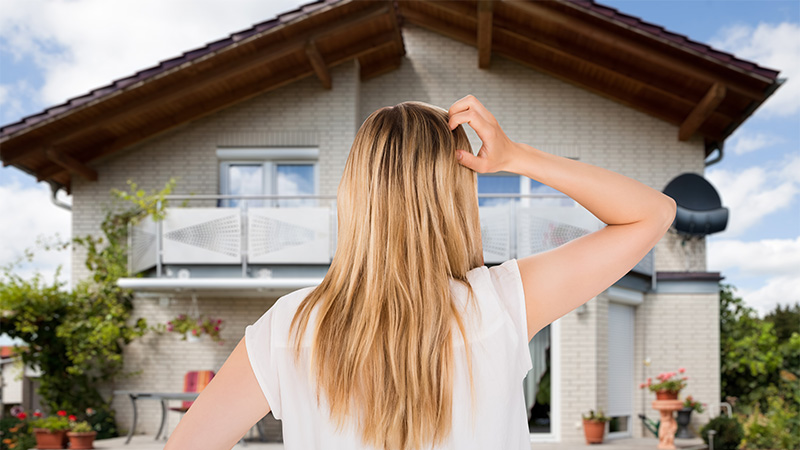 1. What Do I Have to Do to Make My Home Market-Ready?
Yes, this is one of the questions you asked all the realtors you were interviewing, but it's time to get down to specifics. You obviously don't have to do everything your agent suggests; it's your house, not theirs. But you hired them for their knowledge and experience, so take their advice seriously. They're more aware of what repairs, upgrades or cosmetic work will help your home sell.
2. Should We Stage the House?
Your agent will likely bring this subject up in answer to the first question, but if they don't, you should. Proper staging has generally been shown to bring a lot more in increased selling price than it costs, so most homes will benefit – and sell more quickly – if they've been staged by a professional.
3. Where Should We Set the Listing Price?
This is a different question than you asked during the realtor interviews. Then, you were looking for a ballpark number. Now, you're actually setting the price which will determine whether people will look at and make an offer on your home – and will determine how much you end up getting for it. It's time to sit down with the agent and carefully go through the comparable home sales analysis we mentioned in the last section, and determine the initial listing price.
4. What Should I Be Packing Up, and What Should I Do Before Showings?
It's always easier to show a house when it's clean and "impersonal." Most often, however, homeowners aren't able to move out before their home goes on the market and prospective buyers are touring it. Experts will tell you that removing all personal and quirky items that are displayed in a home helps greatly; it allows people viewing the house to imagine as "their home" rather than "your home." Your realtor will probably give you the same advice, but can give you more detail on what should go into boxes, and what can stay until it's time to call the movers.
Also ask them to help you make a checklist of everything you should do before possible buyers tour the home. It will include things like cleaning and vacuuming, doing the dishes, putting laundry into hampers, and turning on all the lights and opening the blinds before you head out. But there are probably other clean-up tasks specific to your home that your agent will notice and suggest.
5. How and When Should I Contact You?
We all have preferred ways to contact people: text, email, telephone. You want to be sure that you can reach your realtor whenever you need them, so it's helpful to ask the best ways to reach them. It's also helpful to know how early or late you can call, how early or late they're available for showings or meetings, and whether they'll be available on weekends (they probably will be).
There's one more thing to ask: how long you should wait before contacting them after the listing goes live. You'll be anxious to know if anyone's called or shown interest, of course, but you also don't want to nag your realtor to the point where they avoid your calls. Try to find a meeting of the minds, to make your collaboration comfortable and productive. That will only help your agent in their efforts to market and sell your home.
Questions to Ask Realtors When Selling Your Home: FAQ
Q: When interviewing realtors, should I choose the one who tells me they can sell my house for the highest price?
A: Not necessarily. Even if they've done a competitive analysis to determine what they think your home is worth, there's no way to know if they've compared the right home sales, or if they're giving you a high number in order to sign you as a client. Wait until you've spoken to several realtors, so you know whether they're all in the same price range, or if the "high estimate agent" seems to be way off base.
Q: Does it make sense to choose an agent who says they already have a client who they think will buy my house?
A: Actually, it's a danger sign. When a realtor is representing both the seller and buyer, no one ends up winning except the agent – who collects double commissions. Stick with a real estate agent who promises not to represent any buyers; it's your best guarantee that they'll also be looking out for your best interest throughout the sale process.
Q: Should I choose the realtor who offers the lowest commission?
A: Everything else being equal, that's probably smart; it can save you thousands of dollars. On the other hand, if another agent seems more in touch with the market, more knowledgeable about the community, more willing to pick up expensive costs like staging, and more interested in you and the prospect of selling your house, it might be worth paying another half-a-percent commission. (Of course, you can always tell them that you're trying to decide between them and another realtor offering a better commission rate, and see if they'll match it in order to close the deal.