If you've ever sold your home through an agent, it's a pretty good bet that you've had this thought at least once:
"I should have done this on my own. I would have saved a ton of money on the commission."
Of course, there's no way to know whether you would have had much luck. Some people have saved a bundle by listing and selling their own property – but you'll hear just as many horror stories about those who tried to navigate the home sales process without a realtor, and failed miserably.
The temptation is always there, though. And there's good news for home sellers who want to try the FSBO (For Sale By Owner) market: it's easier than ever to succeed.
Once upon a time, setting up an FSBO basically meant putting up some yard signs, placing a few ads in the paper, and hoping for a miracle. But over the last couple of decades, there's been an explosion in the number of websites and services available to help homeowners sell their homes on their own.
Some of those websites, naturally, are much better – and more helpful – than others.
Let's sort them all out – after a brief look at how the residential real estate market works in the 2020s.
How Do People Know That Homes Are For Sale?
MLS Listings
Every real estate agent – no matter where they're located, no matter how many houses they sell each year – will make the same argument against trying to sell your own home: your house won't be listed in the MLS.
The MLS, or Multiple Listing Service, has taken on a nearly mystical importance over the years. That's for a very good reason, too. It's the database that all reputable realtors use to exchange information on the houses they're buying and selling for their clients. And historically, only licensed real estate agents have been able to log in to see the listings.
Most agents know which houses are on the market from looking at MLS listings. The one-sheets a real estate agent hands you (or emails you) when you're looking at homes almost certainly come from the MLS. Until fairly recently, buyers had no access to those listings – and sellers couldn't get their homes listed in the MLS – unless they worked directly with a realtor.
In other words, you had to work with an agent to effectively buy or sell a house – and sellers had to pay big commissions for the privilege. Even today, MLS listings are still the backbone of the residential real estate business.
But welcome to the future, where the Internet has effectively ended most types of information monopolies.
Major Real Estate Listing Websites
Not everyone lives on their phone. There are a few older home buyers who, when they're ready to purchase a house, just call their local real estate agent and ask them for help.
Everybody else, though, starts by window shopping on websites like Zillow, Trulia, HomeFinder or Realtor.com. Those sites have extensive and detailed listings of all the houses for sale in America.
As we'll discuss shortly, you can list your FSBO directly on most real estate websites. But where do most of the millions of online listings come from? You guessed it. From the MLS.
The major real estate sites have now all cut deals with the MLS, allowing them to use most of the same information that's available to realtors. (MLS.com lets you see the listings too, but you have to sign up to view them.)
To paraphrase an old saying, the best way to sell something is to go where the people are. That means to have the best chance of selling your home in today's connected world, you'd better have it listed on the Zillows and Realtor.coms of the Internet world.
So the same basic reality that governed the real estate business 50 years ago is still the reality today: the most effective way to sell a house is to have it listed in the MLS.
Don't panic, though. Now that once-private MLS listings have been opened up to the world, "For Sale By Owner" sellers can easily play in the same sandbox with realtors. They just need a little help to do it – and many FSBO websites can provide that help.
Other Home Marketing Options
Yard signs and word-of-mouth still work for some people. You can still put ads in the local paper – at least, in communities that still have local papers. And the modern equivalent of local papers, social media and sites like Craigslist, are options as well.
However, what was true years ago remains true in the 2020s: trying to sell a house on your own, without at least some outside help, is a real gamble.
That's why For Sale By Owner websites can be invaluable.
Bottom Line: In order to successfully sell your home via FSBO, you need a lot of people to see your listing; yard signs and local ads aren't usually going to do much good. The best way to do that is to get your home listed on the MLS service and major online real estate sites, and many FSBO websites help you do that easily and inexpensively.
Best FSBO (For Sale By Owner) Websites
1. Houzeo
Most FSBO websites provide what's called a "flat-fee MLS service." For a relatively small fee, they'll give you the golden ticket: an all-important MLS listing. And Houzeo is the best choice for those who don't want to spend a lot of money to sell their own home.
The basic Houzeo "bronze" package costs $199. It includes an MLS listing that will appear on all of the major real estate websites like Zillow, Redfin and Realtor.com, essentially putting your FSBO onto the same playing field with homes being sold by expensive real estate agents.
The word "essentially" is doing a lot of heavy lifting in that last sentence, though, since the listing only lasts for three months, any changes (like price changes or listing open houses) cost $25 apiece, and the listing can only include six photos. By contrast, the online listings that get the most attention and traction usually have at least 24 photos, and virtual 2D/3D tours.
You want a more-level playing field? Houzeo can provide that too. For an extra $100 ($299 total) you can buy their silver package with 24 photos and virtual tours, as well as 10 free changes and a six-month listing term. They have higher-priced packages as well, but most FSBO sellers won't find them worth buying ($399 gives you extra photos and some of the legal forms you'll need to sell a house, $999 lets you get a little advice from a licensed real estate agent).
Here's what is valuable: Houzeo's terrific online interface, which lets you easily set up and manage your listing, manage and review offers, and estimate your closing costs and cash proceeds. It comes with all of the company's packages.
Houzeo isn't for everyone, since there's no human assistance available until you spend almost a thousand dollars for their platinum package. But the $299 silver package provides nearly all of the assistance a savvy FSBO seller needs to get their house seen by almost every homebuyer in the market. And in a hot real estate market, that should be more than enough help for those who've decided to sell their home without an agent.
Houzeo operates in all but a few states.
2. Fizber
This site is quite similar to Houzeo. It offers most of the same services and options, but with prices that are slightly higher.
Fizber starts with what we'd call a "throwaway" $95 entry-level package, which only lists your home on their own website and on Redfin – not useless, but not the best way to ensure action on your listing.
For $299 you can buy a more useful package, which includes an MLS listing that also gets you onto the Zillows and Realtor.coms of the world, but only with six photos. You have to pay $399 to get 24 photos on your listing, and they throw in a few ads on Instagram and Facebook for the price. The online Fizber portal is similar to Houzeo's.
Other than being a little more expensive than Houzeo, there's another drawback to beware of. You can ask the company to assign a "transaction coordinator" to work with you and help with the sale, but there are extra fees every time you speak with the broker or have them do anything; those fees aren't disclosed on the Houzeo's website, and add up very quickly.
This is a good service that's helped lots of FSBO sellers, but it operates in fewer states than Houzeo and is more expensive than it needs to be.
3. FSBO.com
Don't confuse this website with ForSaleByOwner.com, which we'll discuss shortly. They're very different sites, and FSBO.com is a better one.
The offerings and services are quite similar to those provided by Houzeo and Fizber. $99.95 gets you a six-month listing on the company's own website (which, to be fair, does get a decent number of visitors) and Redfin, with unlimited photos and one video. Upgrade to the $399.95 package and you get the important MLS listing which is also syndicated to all of the major real estate sites like Zillow and Trulia.
But then there are the extra fees and "surprises." The base MLS listing only includes six photos; you have to pay $5 apiece to add more. Listing changes after the first two cost $25 each. There are fees and requirements for the types of yard signs you can post, and in some counties/states, you have to pay hundreds of dollars (you can't opt out) to a listing broker to handle the purchase and sales agreement, and the closing.
All FSBO websites, naturally, are trying to make money. Some nickel-and-dime you more than others, though, and that's the primary reason why FSBO.com doesn't quite measure up to the first two on our list.
3a. Other MLS Listing Services
We've really just scratched the surface. There are lots of other sites that provide basically the same services as Houzeo, Fizber and FSBO.com. Among the national options are ISoldMyHouse and MLS My Home, and you can find similar local or regional services in most areas.
You can also ask some of the realtors in your town or county if they're willing to simply put your home onto MLS; some may be willing to do it for a fee.
4. Zillow and Trulia
Why pay $199, $299 or $399 to get your FSBO listing onto Zillow and Trulia, if they'll take your listing for free and millions of visitors will be able to see it?
There are two reasons, actually.
The first is that if you choose this option, your home will only be listed on Zillow (and its co-owned real estate site Trulia). It won't appear on Realtor.com, Redfin or other big sites – and just as importantly, it won't go into the MLS where every real estate agent in your area will see it (and try to sell it).
The second reason is just as important: Zillow gives priority to the listings it receives from the MLS. Their free FSBO listings are placed below all of the homes listed on MLS, so even though Zillow (and Truilia) will take your listing, it won't give it the same prominence – and many less potential buyers will see it.
Free isn't always better; the real goal is to sell your house, not just list it. The smarter choice is to pay a few hundred bucks, in return for a real chance to find a buyer.
5. Facebook
Nearly three billion people are active users of Facebook. Many just want to stay in touch with family and friends, or interact in interest groups. Many others use the platform to buy and sell goods and services.
And these days, a fairly large number actually buy and sell houses on Facebook.
You can post your listing in the Facebook Marketplace for free, and pay extra to buy more exposure. If you're careful, you can also post your home in some local Facebook groups; just check with the group administrator first.
Will a Facebook FSBO ad work? It has for many people, although buyers tend to search for bargains on the site and you may not receive the top-of-the-market offer you were hoping for. On the other hand, you're saving lots of money on broker commissions by doing direct advertising, so selling the home for a lower price may still end up putting more money into your pocket.
6. Craigslist
Well, this is the site where people go to buy things, right?
You might be surprised to learn that sellers do sometimes find homebuyers on Craigslist, but just as with Facebook, the selling prices are usually much lower than they'd get from a more traditional real estate listing. It doesn't cost anything to take a shot, though, as long as you don't mind bumping your listing every couple of days.
7. ForSaleByOwner.com
This site has been around for nearly 25 years, and still has a brand name that attracts customers. Just not enough.
It's free to list your home with ForSaleByOwner.com, you can use all the photos you want, and they give you the legal forms you'll need. But here's the problem: the listing only shows up on their website. They don't syndicate the listings to any other site, and don't have an upgrade option that lets you obtain an MLS listing or show your home on Redfin, Zillow or anywhere else.
In essence, this is the 21st century version of putting up some yard signs and taking out an ad in the newspaper. A few people will know you're selling your house – but it's unlikely you'll end up satisfied with the results. In truth, the business model at ForSaleByOwner is to upsell you to an affiliated full-service real estate broker.
Other Ways to Save Money on Real Estate Agent Fees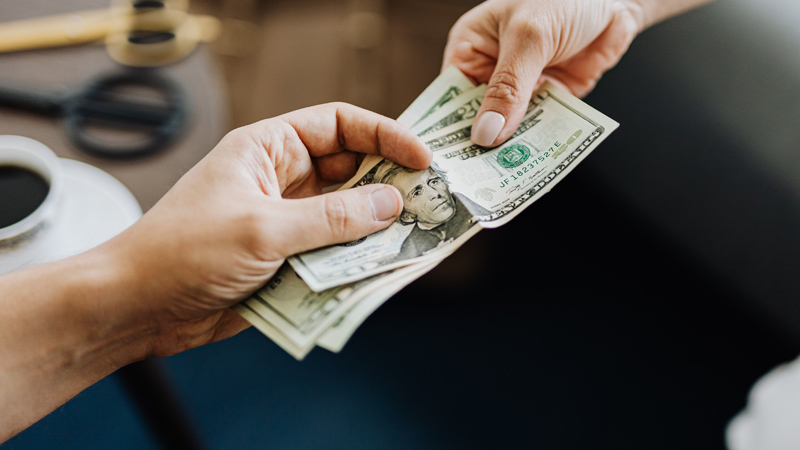 The concept of selling your own home and avoiding the listing fee is certainly an attractive one. It can save you as much as $6,000 if your FSBO sells for $200,000. Even if you compare to fees charged by a discount broker, selling your own house can still save you $3,000-4,000.
If you're comfortable with the amount of work and anxiety that's involved in an FSBO – and that's a big if – it can definitely be a smart move. And the many FSBO websites available today make it easier than ever.
Remember, though, that a "For Sale By Owner" deal usually saves you just half of the real estate commissions. Most buyers use a realtor to handle their end of the transaction – and the seller is also responsible for paying that fee, normally between 2½ and 3% of the selling price. So even with a FSBO that saves you thousands of dollars, you'll still have to pay somewhere around $5-6,000 in realtor fees on a $200,000 house sale.
Are there other alternatives?
Actually, there are three.
One is an unlikely possibility. If you're able to find a buyer who isn't using a realtor, and you sell your home as a FSBO, you can avoid paying all of the agent fees. That's hard to do, though. Since the buyer doesn't pay their realtor – you do – most prefer the convenience of having an agent do all the work for them. Unless you're selling to a friend or family member, chances are remote that you can make that happen.
So-called "iBuyers" like Redfin Now may be willing to make a below-market offer for your home within 24-48 hours, and close the deal in a couple of weeks without any realtor fees. Here's the catch: they do charge what they call "service fees," which can be even higher than the agent fees you'd have to pay on a traditional sale. They're also extremely picky on the types and conditions of homes they're willing to purchase.
Finally, there are services like SellYourHome.com. They don't charge agent fees, don't charge service fees – and purchase any type of home, in any condition. They'll also make a below-market offer in 24 hours, and close in as few as one or two days. Since there are no fees at all, their offer may end up coming relatively close to the real value of your home, with no hassles and no need to do any pre-sale repairs or renovations.
Bottom Line: A "For Sale By Owner" home sale can save thousands of dollars in listing agent fees, but usually won't do anything to negate the thousands of dollars the seller still has to pay the buyer's agent. There are few ways to avoid those agent fees, although they may require selling the home for immediate cash.
For Sale By Owner Website FAQ
Q: Is a FSBO sale worth it?
A: It can be, as long as you have the experience and patience to sell your home on your own, instead of having a real estate agent do most of the dirty work. An FSBO will save you between 1½ to 2% of the sale price if you'd otherwise be using a discount broker, and between 2½-3% of the sale price if you'd be using a traditional agent. However, you're still responsible for paying the seller's agent, which will cost another 2½-3% of the sale price.
Q: What are the major benefits of using an FSBO website?
A: Most will put your home into the MLS listings for a few hundred dollars. That means that your listing will appear on most major real estate sites like Zillow and Realtor.com, and will be available to all of the realtors in your area. An MLS listing vastly increases the chances of selling your house.
Q: Are sites offering an MLS listing for $100 worth it?
A: It's not likely. Those sites usually only use a few photos in your listing, and don't allow for online virtual tours. That makes your house show poorly in comparison with the full listings that realtors and more expensive FSBO sites offer. It's almost always worth it to pay for the "upgrade" to a $300 or $400 service that provides those extra features.
Q: Can I sell my home by myself, without using an FSBO website?
A: Of course you can, but the chances of finding a buyer, or getting top dollar for your house, are greatly reduced without MLS and mainstream online listings.