Even if you aren't in the market for a new house, you've probably noticed the progression of signs that appear in front of neighborhood homes for sale.
First, there's just a "For Sale" sign, with an agent's name and phone number. Next, smaller placards saying "Open House!" or "Price Reduced!" may be added on the top or bottom of the sign. It's obvious, of course, what they mean.
Eventually, placards reading "CONTINGENT" or "PENDING" will show up. Their meanings aren't quite as obvious and may be confusing if you're not a real estate expert. If you're buying or selling a house, though, the words and their meanings are very important.
What does "contingent" mean? Is it different than "pending," and if so, how?
And while we're asking questions, if someone's agreed to purchase the house, why does the "For Sale" sign still have to be displayed?
All good questions. We have some good answers.
What Does Contingent Mean?
Everyone who's ever dealt with a contract for the sale of a home understands the importance of contingencies. They're essentially safeguards against unexpected and undesirable roadblocks that may delay or prevent the completion of the sale.
For example:
When you make an offer to buy a house, you have probably walked through it at least once. If, on your walk-through, the roof had been leaking or the foundation looked like it was on the verge of collapse, you undoubtedly noticed the problems – and decided not to buy the home. If everything looked good, though, you made your offer under the assumption that the house was in good shape.
When you agree to buy a house, you assume that it's worth at least the purchase price.
When you sign a purchase and sale agreement for a new home, you're probably doing it with the assumption that you'll be able to pay for the house with a mortgage loan.
When you already own a house but agree to buy a new one, you probably assume you'll be able to sell your current home in able to afford the next one.
But what if one of those assumptions is wrong? Are you stuck with a lemon, or a house you can't afford?
There's an easy solution, which most people take advantage of. An offer to purchase a house almost always contains what are called "contingency clauses."
What do they specify? Let's consider the three scenarios we just listed.
A home inspection contingency: After your offer is accepted, you have a certain amount of time (usually 7-10 days) to have a home inspection performed. The inspector will go through the house carefully, to determine what structural or surface problems exist, and what has to be done to fix them. The seller then has a set amount of time to either fix the problems, or adjust the purchase price to reflect the costs you'll incur addressing the issues after you move in.
An appraisal contingency: After your offer is accepted, you have a certain amount of time to have an appraisal done, to ensure the house is worth what you're paying for it.
A financing contingency: After your offer is accepted, you have a certain amount of time to arrange for your mortgage and have it approved.
A home sale contingency: After your offer is accepted, you have a certain amount of time to sell your old home so you can afford to buy the new one.
If any of those contingencies can't be met – the seller won't make necessary repairs or lower the asking price, your mortgage application is declined, or you can't sell your old house – you have the right to walk away from the deal. No harm, no foul.
In other words, the agreement to buy the house is contingent on specific conditions being satisfied. If they aren't, the deal falls through with no penalties unless the parties renegotiate.
And that explains the placard on a "For Sale" sign that reads "CONTINGENT." It means that the house has been sold, but the sale is still contingent on certain issues being resolved. Once the contingencies have been satisfied, the sign will be changed to say "PENDING." At that point, the house has been sold – the sale just hasn't closed yet.
Why does the world have to know whether a house is for sale, contingent or pending?
It's because a house isn't sold until it's actually sold. Until then, it's still possible for other potential buyers to make offers on it.
Bottom Line: A home that's for sale is labeled "contingent" when an offer has been accepted, but there are still some conditions to be satisfied before the sale goes through. Contingencies exist in most sales contracts for the protection of the buyer; if they're not met, the deal may fall through and the house may end up back on the market.
You Can Bid On A Contingent Home? Should You?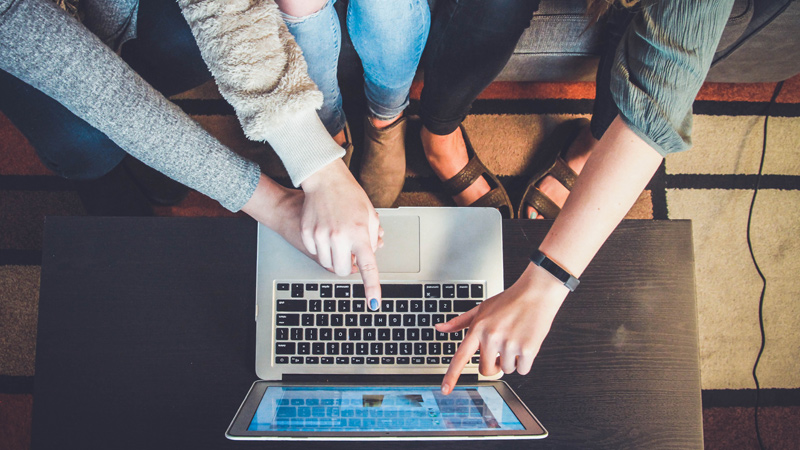 Yes you can – and it depends.
Currently, about four percent of contingent sales never make it to closing. That number is up substantially over the last few years; it used to be closer to one percent. The number rises and falls periodically, usually because more people have trouble getting financing or selling their homes when the economy is bad.
That means that you only have around a four percent chance of having your offer considered when a home sale is a contingent. That could be a chance worth taking – if you're absolutely, positively convinced that the house is your dream home, and you'd seriously think of killing yourself if you didn't do anything possible to get your hands on it. (Just kidding about that last one.)
There are drawbacks, however. You might be clinging to false hope and setting yourself up for tremendous disappointment, when the sale goes through and you're left on the sidelines. You also might miss out on another house that's even better, while you're waiting and hoping that the contingent house becomes available again.
There's another issue to consider. If the other sale falls through because of a failed home inspection, you could wind up in the same boat after patiently waiting a month or two for your chance to buy. After all, if the initial buyers walked away because the home's HVAC and electrical systems need to be replaced, you'll end up facing the same issues.
There is a way to get more information on whether making a contingent offer might be worth it. You won't be able to do it from the "For Sale" sign in the home's yard, though.
Bottom Line: Almost all contingent sales move forward through the "pending" stage to the final closing. You can still make an offer on a contingent home, though, and there's a small chance you could be successful in buying the house if you're willing to be patient – and get lucky.
Detailed Contingent Listings
Buyers can only see whether a home is for sale, contingent or pending. Realtors can often see much more.
There are a number of ways that contingent listings can be described, and realtors have access to that information through the industry-standard MLS (Multiple Listing Service). Here are the possibilities and what they mean.
Contingent – CCS: CCS stands for "continue to show," and it's somewhat encouraging to potential buyers who want a chance at the house. Even though an offer has been accepted, the situation is touchy. There are probably multiple contingencies that have to be satisfied before the deal can be completed – so the seller wants realtors to continue showing the home. If you can make a solid offer with fewer contingencies, you could get lucky.
Contingent – No Show: This is just what it sounds like. The owner doesn't want anyone else to see the home, because it's likely that the deal is going to go through.
Contingent – With Kick Out: If you want to buy a home that's in contingent status, this should be music to your ears. "Kick Out" means that even though there's an accepted offer in place, the seller is free to accept a better offer and kick the existing buyer out of the running.
Contingent – No Kick Out: This is essentially the same as "No Show." A buyer's offer has been accepted and even if a better offer comes in, the seller can't take it unless the contingencies aren't met and the deal is canceled.
None of this means that you can't make an offer on a home listed as "No Show" or "No Kick Out." After all, it's still a free country. But it's very unlikely that the seller will do anything with your offer except put it into their back pocket, to have it in reserve in the unlikely event the sale process that's underway falling apart.
Just for the sake of completeness, there are two other types of contingencies you might run into.
Contingent – Short Sale: A short sale, in which the owner and the bank jointly agree to sell a house for less than the outstanding balance on the mortgage, is complicated and takes a good deal of time to complete. A new offer probably won't stand much chance, and even if the sale eventually does falls through, you could be waiting months before anything happens.
Contingent – Probate: This signals that the home's owner has died, and the sale is being handled by the estate's executor and/or the probate court. If you make an offer, your chances of success are just as poor as they are with a short sale contingent property.
There's one other type of listing that you (or more accurately, your realtor) should keep an eye out for: Pending – Taking Backup Offers. That means contingencies have been cleared but a big problem has arisen before closing, and the seller wants backup offers that they can fall back on. It's a signal that there's a chance of swooping in with your own offer at the last minute.
Bottom Line: More information on contingent sales is often available to realtors. There are a few types of pending sales that may allow you to push your way to the front of the line with a better offer, or to be next in line if the contingent sale falls through.
Making an Offer on a Contingent Home
You might be tempted to make a lowball offer on a contingent home, thinking the owner would be desperate to sell the home after the first sale crashed. It usually doesn't work that way.
If it's a "No Show" or "No Kick Out" situation, they've already received one offer higher than yours, and it's likely that their mindset will be "We already got one good offer, we'll wait for another." On the other hand, a "CCS" or "With Kick Out" contingent seller is only likely to take a higher offer – not a lower one.
There's one more thing to keep in mind: you may not be the only potential buyer waiting to pounce on a contingent listing. The seller may, in fact, already have another offer on the table that they can grab, if the home ends up back on the market. That's one more reason to go as big as you feel comfortable with, if you're taking your chances and making an offer on a contingent listing.
In all cases, you'll be best served by working with an experienced real estate agent who knows the market, and has been following the listings ever since they first came on the market. There's also a good likelihood that they know the realtor representing the seller; they may be able to find out if your contingent offer will stand a chance, or if it's smarter to just move on.
Bottom Line: If you're going to make an offer on a contingent home, your best chance is with the strongest offer you can manage. And a realtor will always be your best ally if you're trying to "steal" the house with a contingent offer.